Summary
The Bad News U Pack is the fifth DLC release for WWE 2K23, adding new wrestlers to the game's roster.
This DLC follows a monthly release schedule, continuously expanding the roster and allowing for create-a-wrestler customization.
The Bad News U Pack includes five new wrestlers primarily from the Chase University stable, rounding out the roster with a total of 249 playable wrestlers.
The Bad News U Pack brings yet another set of fresh wrestling faces to WWE 2K23. This is the fifth DLC release coming to 2K23 – each pack has added a hearty crop of new talent to the game, with at least five new wrestlers from across decades of WWE history included in each. The last pack, the Revel with Wyatt DLC, was the largest, uniquely including a sixth bonus wrestler in line with its Wyatt family theme. For the Bad News U Pack, that number goes down to five.
The Bad News U Pack may be the final DLC planned for WWE 2K23 – at the moment, it's certainly the last one that's been announced. WWE 2K games typically follow a monthly schedule of DLC drops after their initial release, eventually putting out five packs of DLC with roughly five wrestlers in each. New wrestlers mean new moves, so this monthly schedule helps continuously expand the WWE 2K roster while keeping the player's options for create-a-wrestler customization open.
Related: WWE 2K23 Review: More, More, MORE!
WWE 2K23's Bad News U Pack Release Date
The Bad News U DLC Pack for WWE 2K23 is set for release on August 16, 2023. As always, this is in sticking with the monthly, mid-month release schedule that WWE 2K23 DLC usually follows after the game's initial release – the Revel with Wyatt Pack came out on July 19. Since there hasn't been any additional DLC confirmed yet, the Bad News U Pack is probably the final release for WWE 2K23. It rounds out the roster with 249 available wrestlers, making WWE 2K23 the biggest ever WWE video game by playable cast.
Related: Every New Wrestler In WWE 2K23 Revel With Wyatt DLC, Ranked
New Wrestlers In WWE 2K23's Bad News U Pack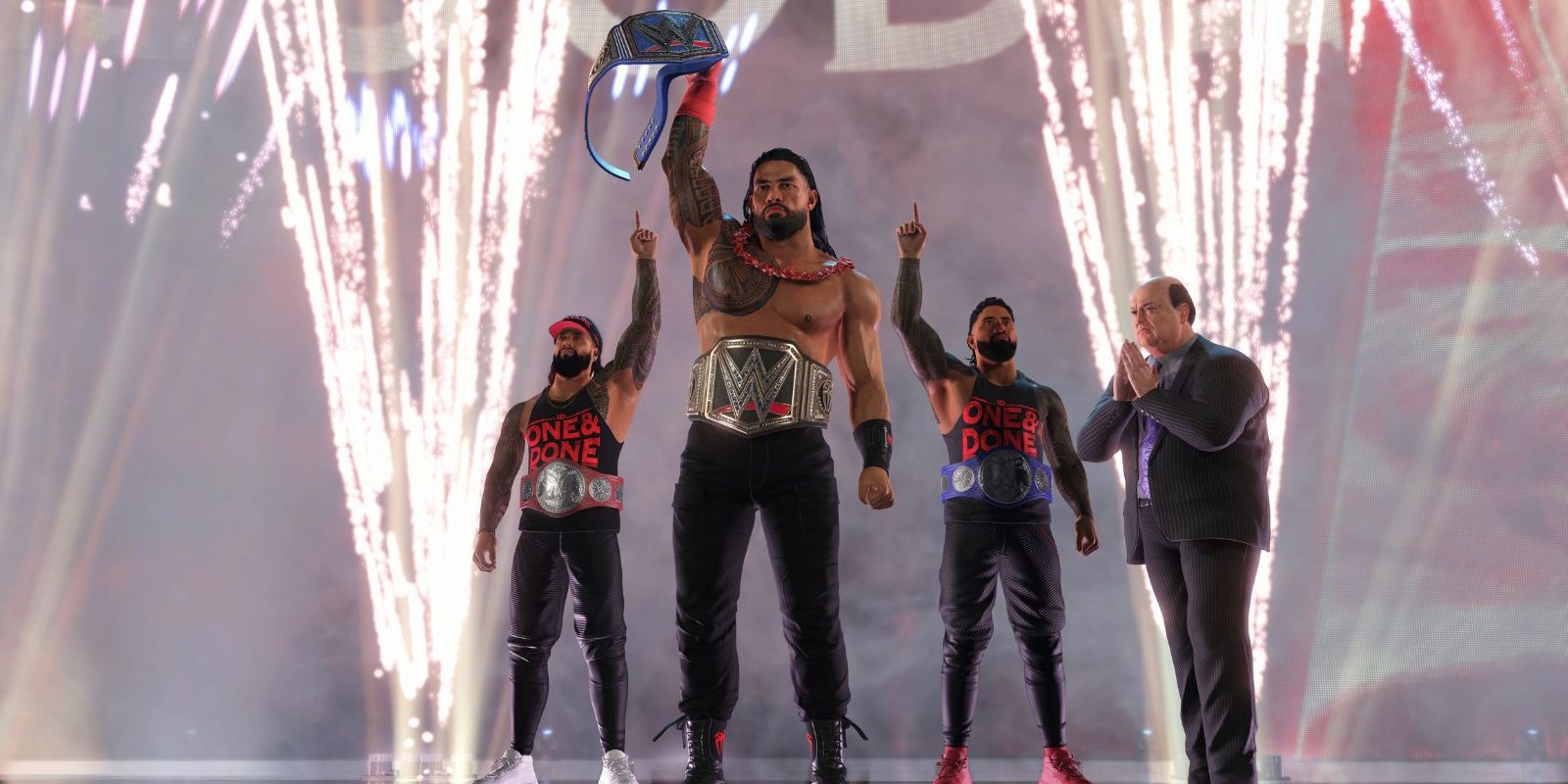 As its name implies, the Bad News U Pack for WWE 2K23 primarily focuses on wrestlers from the Chase University stable, along with one particular individual who previously earned the moniker "Bad News." That means a lot of the new additions happen to be part of the NXT brand. WWE 2K23's new wrestlers in the Bad New U Pack are:
Eve Torres
Wade Barrett
Damon Kemp
Andre Chase
Nathan Frazer
Eve Torres made her WWE debut on Diva Search, a sort of talent search show for the wrestling promotion. Torres was the 2007 champion of Diva Search, and went on to appear as an interviewer and a Lumberjack before her in-ring debut. In a Lumberjack match, other wrestlers throw the main contenders back in if they're thrown out – roughing them up first is optional. Torres eventually wrested the Raw Divas Championship from Maryse in 2009, then again after pinning Layla in a fatal four-way match. She teamed up with Kelly Kelly and Zack Ryder before becoming the in-universe Executive Administrator of Raw and SmackDown, then a WWE Ambassador in 2014. WWE 2K23 is her fifth video game appearance.
Related: WWE 2K23: MyFaction Mode (Tips, Tricks, & Beginner Strategies)
Wade Barrett is a British-born wrestler who came to WWE through its now-independent developmental promotion Ohio Valley Wrestling. His WWE debut came in the first season of its televised developmental brand NXT, in which he led The Nexus. This was a confident faction of NXT rookies who believed they were worthy of mainstream competition, and weren't averse to invading Raw events to prove it. Wade Barrett later took on the role of messenger, becoming known as "Bad News" Barrett. He's almost always played heel gimmicks; after that, he inhabited the persona of "King" Barrett. He moved onto the indie circuit in 2017, but now serves as a color commentator on WWE Raw. WWE 2K23 is his seventh video game appearance.
Damon Kemp and Nathan Frazer are newer signings to the NXT brand. Kemp signed with WWE in 2021, losing to Andre Chase in his first match. In 2022, Roderick Strong of the Diamond Mine stable introduced him to Brutus and Julius Creed. Kemp then joined their team as the honorary third Creed Brother. Nathan Frazer, who has also wrestled under the name Ben Carter, was trained by fellow WWE wrestler Seth Rollins. He joined NXT UK in 2020, where he teamed with Jack Stars for an unsuccessful Tag Team Championship run. WWW 2K23 is both wrestlers' video game debut.
Andre Chase puts the "U" in WWE 2K23's Bad News U DLC. He's the founder of his own NXT stable, Andre Chase University, which teaches the art of wrestling by hands-on experience. Notable graduates include Duke Hudson and Thea Hail; Tyler Bate has an honorary degree. Chase and Hudson had a shot at the Tag Team Championship during NXT Vengeance Day in 2023, but were defeated by the Gallus stable. Chase has also wrestled for Ring of Honor and Total Nonstop Action Wrestling, sometimes under the name Harlem Bravado. WWE 2K23 is his video game debut.
How Much The Bad News U Pack DLC For WWE 2K23 Costs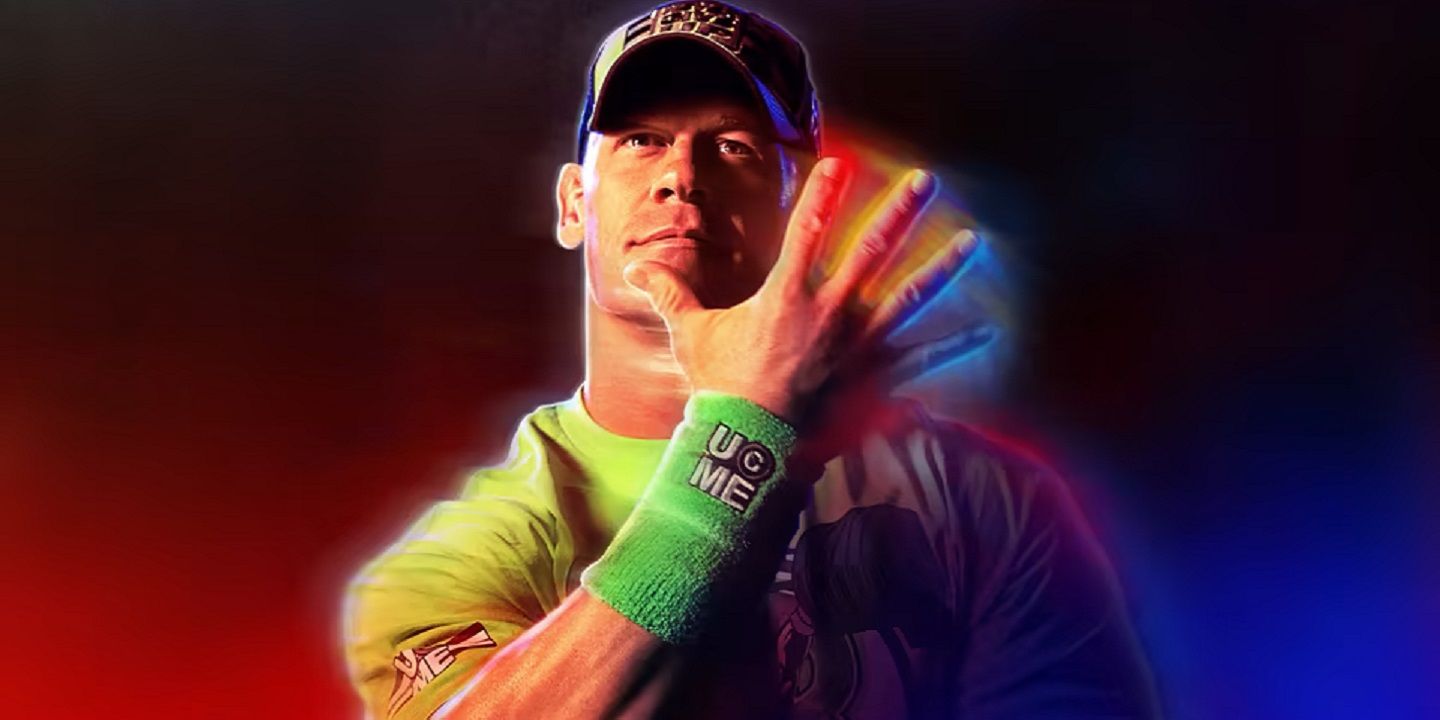 As always, the Bad News U Pack DLC for WWE 2K23 costs $9.99 USD or £8.99 GBP. Those prices hold true across all platforms, even on the more expensive current-gen console versions. Of course, those prices only apply to players who haven't already purchased the Season Pass. The Season Pass, which goes for $39.99 USD or £32.99 GBP, includes all five of the DLC packs at a lower price – it's effectively a buy four, get one free deal. It also includes a little pocket change in the form of some Attribute Points, which can be used in WWE 2K23's create-a-wrestler campaign mode MyRISE, and immediately unlocks all available characters and arenas.
Related: WWE 2K23: How To Unlock New Characters
The Season Pass is also included with WWE 2K23's Deluxe and Icon Editions, which are still available for purchase on all platforms. These include a few extra wrestlers to fill in the roster: the Ruthless Aggression Era versions of Batista, Brock Lesnar, John Cena, and Randy Orton with the Deluxe Edition, along with Puerto Rican rapper Bad Bunny in the Icon Edition. The Bad Bunny Bonus Pack is now also available for separate purchase at $9.99 USD or £8.99 GBP, and the Ruthless Aggression Pack at $19.99 USD or £17.99 GBP.
Barring an announcement of some further DLC releases – which isn't likely considering that WWE 2K22 also had just five DLC packs – the Bad News U Pack is probably the last anyone will ever hear of WWE 2K23 DLC. WWE 2K games are typically announced in January of the title year and released the following March, so the next major WWE video game news may not come until next year. Until then, players will have to content themselves by exploring the move sets of all the DLC characters, finally rounded out with the Bad News U Pack, released for WWE 2K23.