Scream 6 directors Tyler Gillett and Matt Bettinelli-Olpin reveal about their upcoming Universal monsters the film starts a new universe. Beginning in 1931 with Bela Lugosi's Dracula, the Universal Monsters franchise (later known as Universal Classic Monsters) was a series of horror films that adapted many iconic monster characters to the big screen. The Universal Monsters include Frankenstein, The Wolfman, The Mummy and The Invisible Man, the latter two of which were recently rebooted.
In an interview with ComicBook.com, Gillett and Bettinelli-Olpin have answered whether their upcoming Universal Monsters film project will kickstart a new universe for the classic franchise. Bettinelli-Olpin says so, like their approach to Scream 5 and 6will this project be completely self-contained, while Gillett says the studio's approach is a "strange, original way into a classic universe."Read Bettinelli-Olpin's full comment below:
We're out here right now, we're in Dublin, we'll hopefully start shooting in a couple of weeks, it's very quick. It's a Universal Monster movie, and it's insane to us that we're making a Universal Monster movie. We, like the guys who brought you Scream 5 and 6, are big fans of original, standalone movies. Children from the 80s and 90s, we miss that. That's obviously not really where the world is right now, especially with studio films, and that's fine because there are other ways to do it.
And I think our approach is always, it sounds weird, but that's our approach for Scream 5 and Scream 6 and that's our approach for this one. Let's make this original movie, it's a standalone movie, there's a monster in it, that much is for sure. It's Universal doing their thing where they give different filmmakers, "Here, take this and run with it." It is exciting for us as filmmakers to go into making this film. It's also really exciting to see other filmmakers put their stamp on something we know from growing up.
The horrific story of Universal Monsters reboots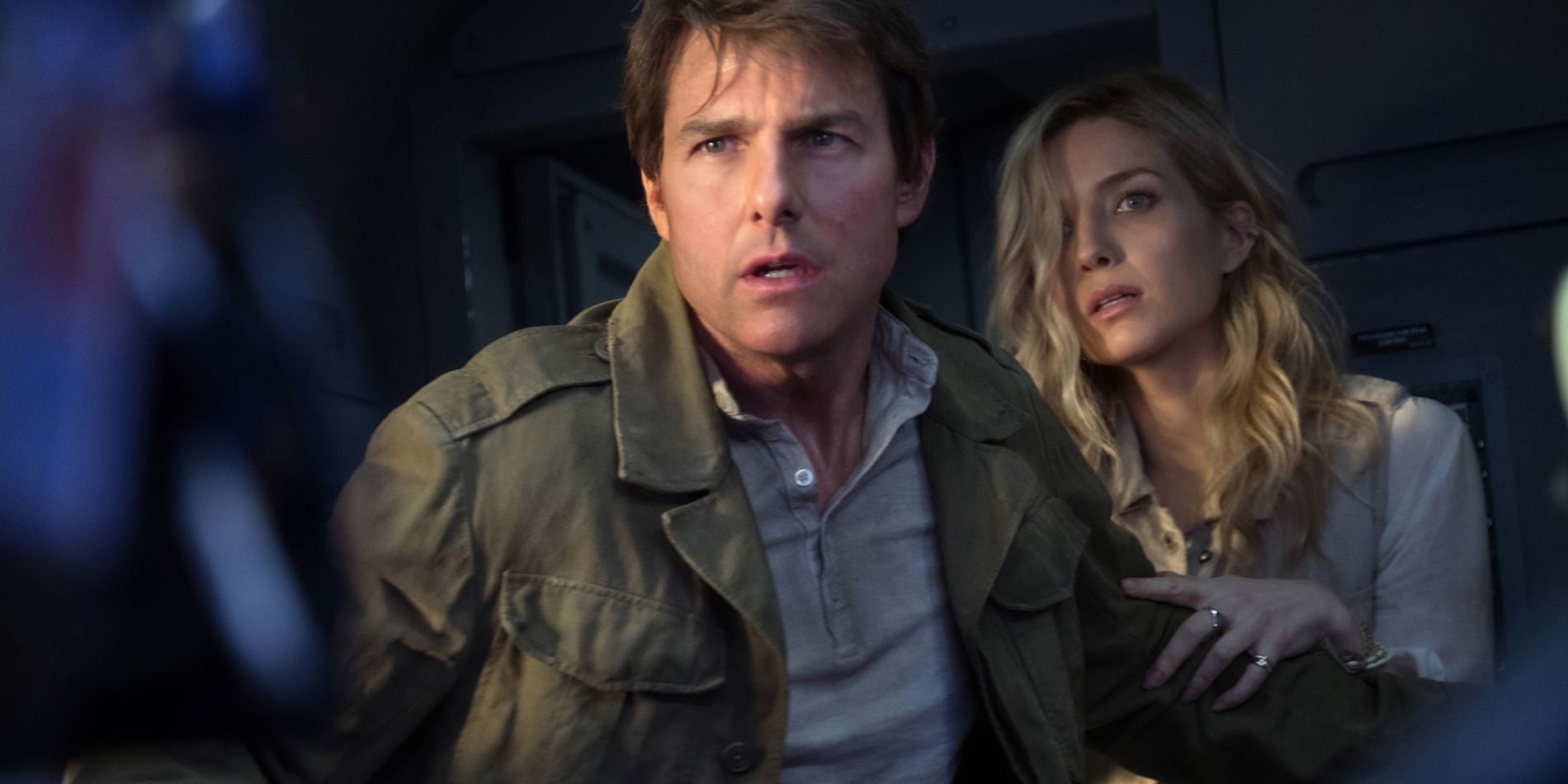 While Gillett and Bettinelli-Olpin haven't given away many details about the project or what monster their film will feature, this won't be the first modern reboot of the Universal Monsters franchise. A brand new Universal Monsters franchise called Dark Universe started in 2017 with the Tom Cruise-led reboot The mummywith plans for several other films to tie into this new horror saga, including a Bride of Frankenstein movie with Angelina Jolie and Frankenstein with Javier Bardem.
However, with The mummy proved a critical and commercial dud, Universal scrapped its Dark Universe plans and returned to standalone projects with the 2020s The invisible man from Leigh Whannell. The film's massive box office sales and critical acclaim secured the studio in their plans and moved forward with a Wolf man reboot starring Ryan Gosling and based on a story pitch from him still in the works, and a Invisible man successor.
Related: Universal Tries The Dark Universe Again (But This Time It Won't Fail)While the newly released film Renfield was also rumored to be part of the Dark Universe, director Chris McKay confirmed that the film is a complete stand-alone, much like the upcoming project from Gillett and Bettinelli-Olpin. Since Universal has seemingly given up on the idea of ​​an interconnected universe, they seem to be trying more standalone movies instead, meaning that a failure in one movie won't affect others. Additionally with Renfield after garnering mixed to poor reviews from critics, a brand new, independent approach to Universal monsters might just be the way to go.
Source: ComicBook.com