Netflix documentary series Muscles & Mayhem: An Unauthorized History of American Gladiators sheds light on the lives of many American Gladiators stars at the height of their fame, but that doesn't touch on what happened afterwards. American Gladiators was a very popular reality television series that ran from 1989 to 1995. The show invited normal people to compete against the titular "Gladiators," larger-than-life figures with a physique. But while the series catapulted many of the Gladiators into the limelight, the athletes unfortunately had to contend with poor management, drug abuse and dangerous working conditions.
Muscles and chaos allows multiple key members of American Gladiators cast to come forward and discuss the impact, for better or worse, that the show had on their lives. While some were successfully able to exploit their American Gladiators stardom into thriving careers, others struggled with adjusting to life after Gladiator. A few even chose to forgo the limelight altogether. The enduring bond between some of the show's Gladiators and the enduring appeal of their characters make for a fascinating epilogue to a strange chapter in American entertainment history.
Related: 10 Reality TV Contest Winners Who Moved On to Other Careers
Danny Lee "Nitro" Clark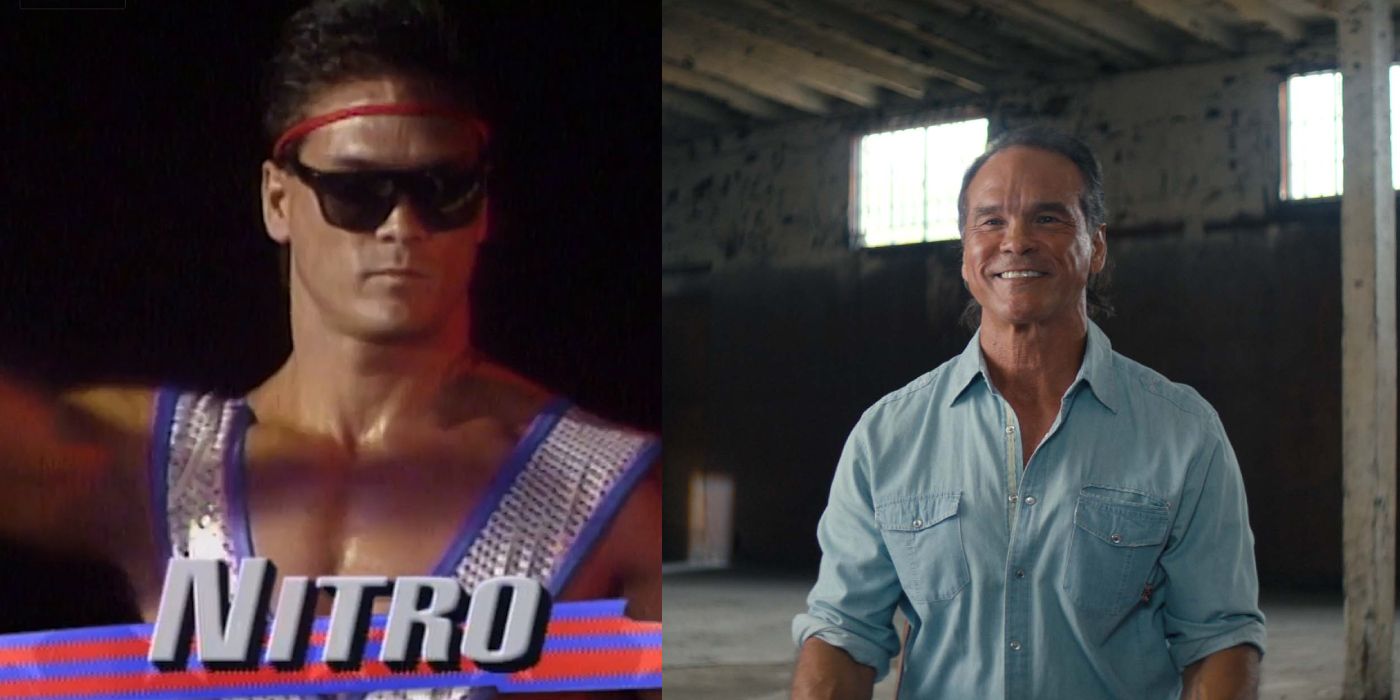 Bodybuilder and former NFL lineman Danny Lee Clark was the hugely popular "Nitro" on American Gladiators. After leaving the series, Clark went on to appear in numerous films and television shows, including Equilibrium, Death becomes her, and Walker, Texas Ranger. Clark currently owns and operates the Gladiator Rock 'N Run, a 5k obstacle course. He has also published two autobiographical memoirs; one, Gladiatorchronicles his experience on American Gladiators; the other, F dyingwas written about his recovery from a near-fatal heart attack in 2013. Clark is also one of the executive producers of Muscles and chaos documentary.
Debbie "Storm" Clark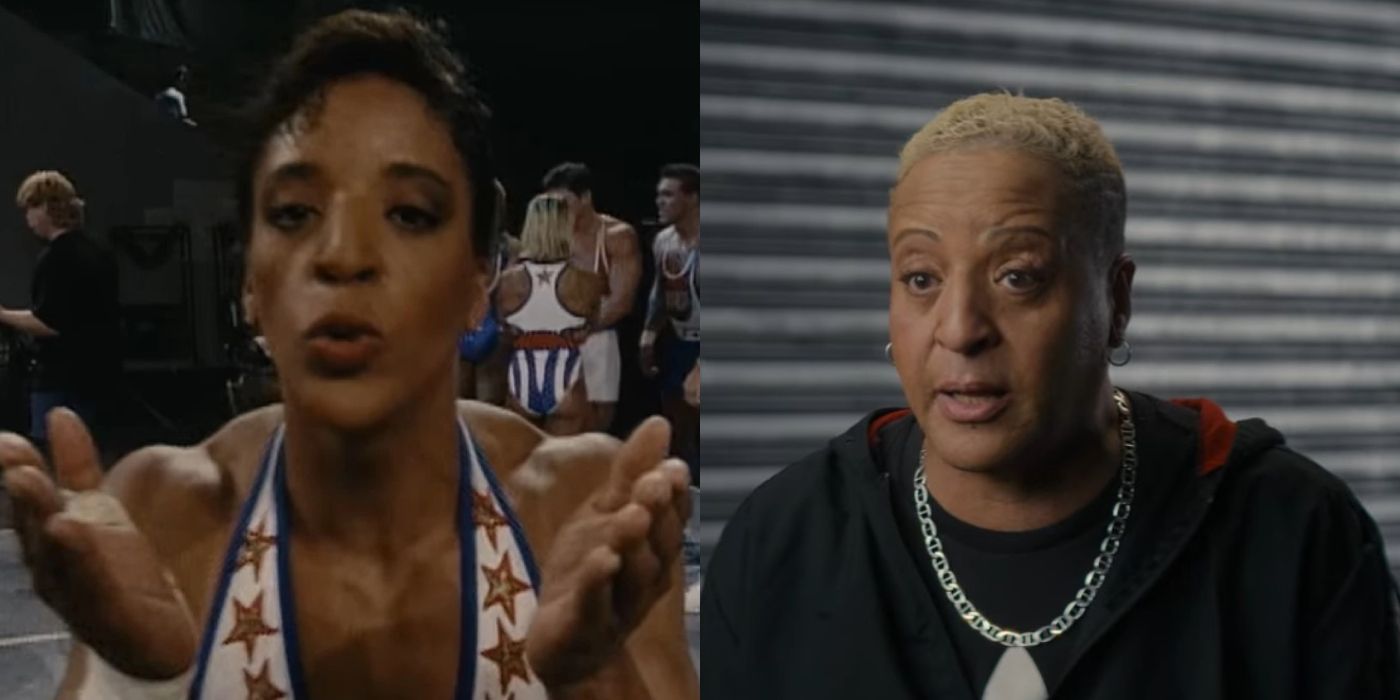 After appearing as "Storm" on American Gladiators, Debbie Clark chose not to pursue a career in the entertainment industry. In 2008, a series of personal difficulties led Debbie and her son to experience homelessness. In 2011, Debbie met Sean Sheppard from the homeless charity Embrace. Sheppard, who happened to be acquainted with another former gladiator, Jim Starr, reached out to Starr and several other gladiators, many of whom offered Debbie financial support. Debbie stayed with Sheppard in her spare room until the story caught on The view co-host and actress Sherri Shepard, who helped set up the family with an apartment so Debbie could get back on her feet.
Erika "Diamond" Andersch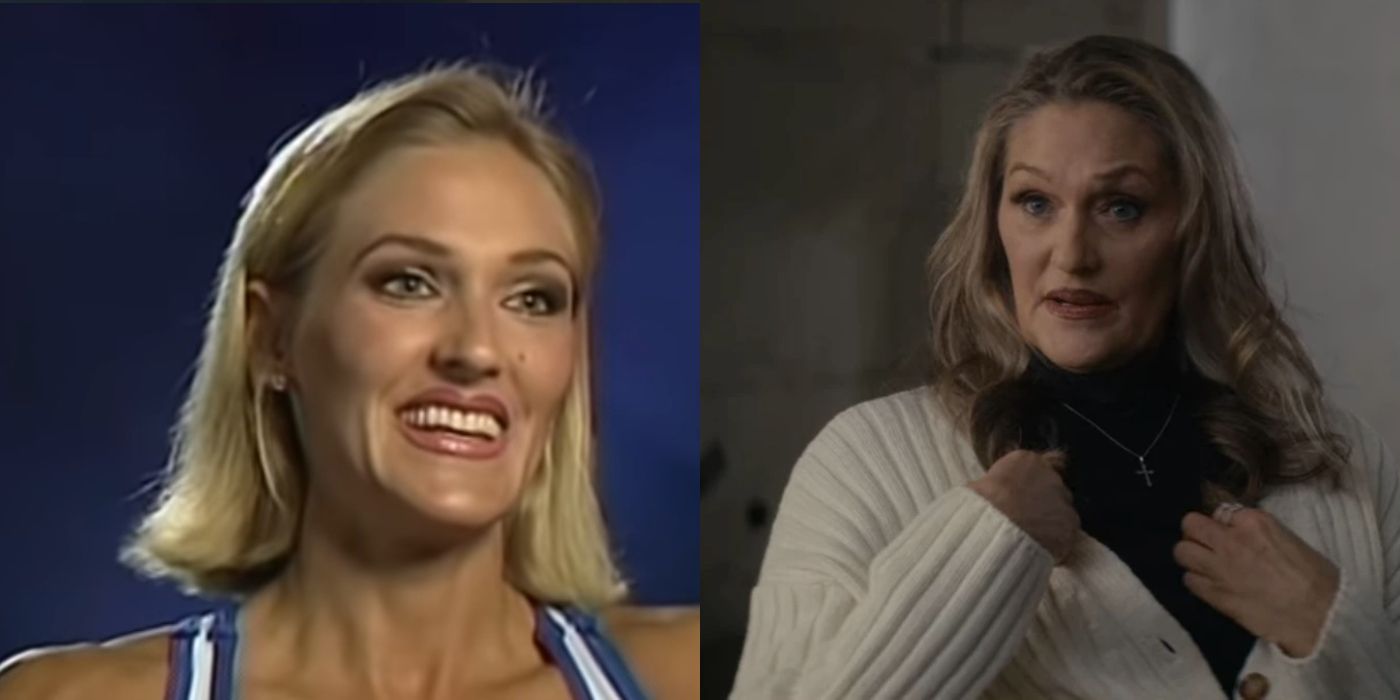 Erika Andersch was a state champion bodybuilder who joined American Gladiators cast as "Diamond" in the series' second season. Outside of the series, Andersch pursued acting, appearing in such projects as Batman returns and Lois & Clark: The New Adventures of Supermanas well as modelling, appears in several publications, including Playboy. Andersch is now retired from the entertainment industry and works as an artist, preferring to keep his personal life private. In the documentary Muscles and chaosAndersch mentions that she is still in contact with some of her gladiator colleagues.
Jim "Laser" Kalafat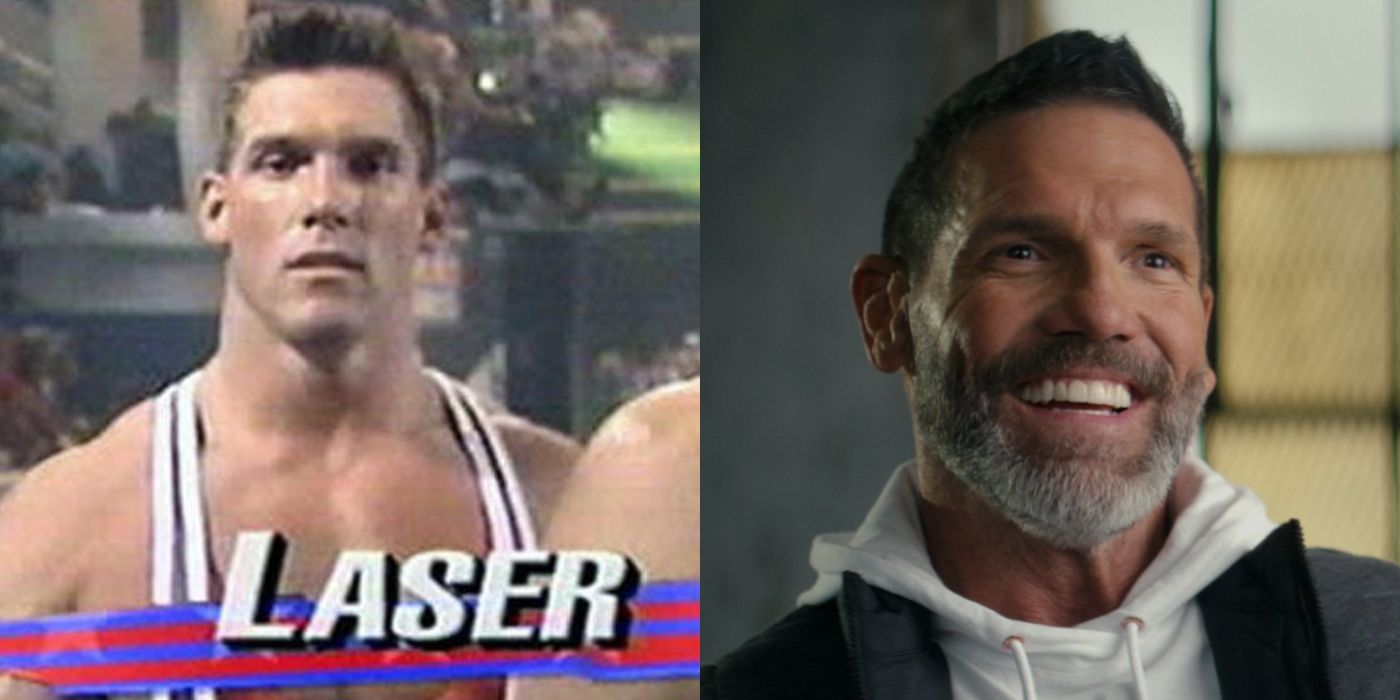 Jim Kalafat met a guy American Gladiators cast member Danny Lee Clark when the two were part of the LA Rams replacement. They became close friends and roommates, and Clark even recommended Kalafat for the reality series. On American GladiatorsJim was the only original cast member who remained with the series for all seven seasons and even participated live American Gladiators dinner show after the series went off the air. Kalafat is still involved in the fitness industry in a corporate capacity, having worked in executive positions at Opsis Health and The Grind while running a consulting business called Sports Nutrition Consulting Group.
Lori "Ice" Fetrick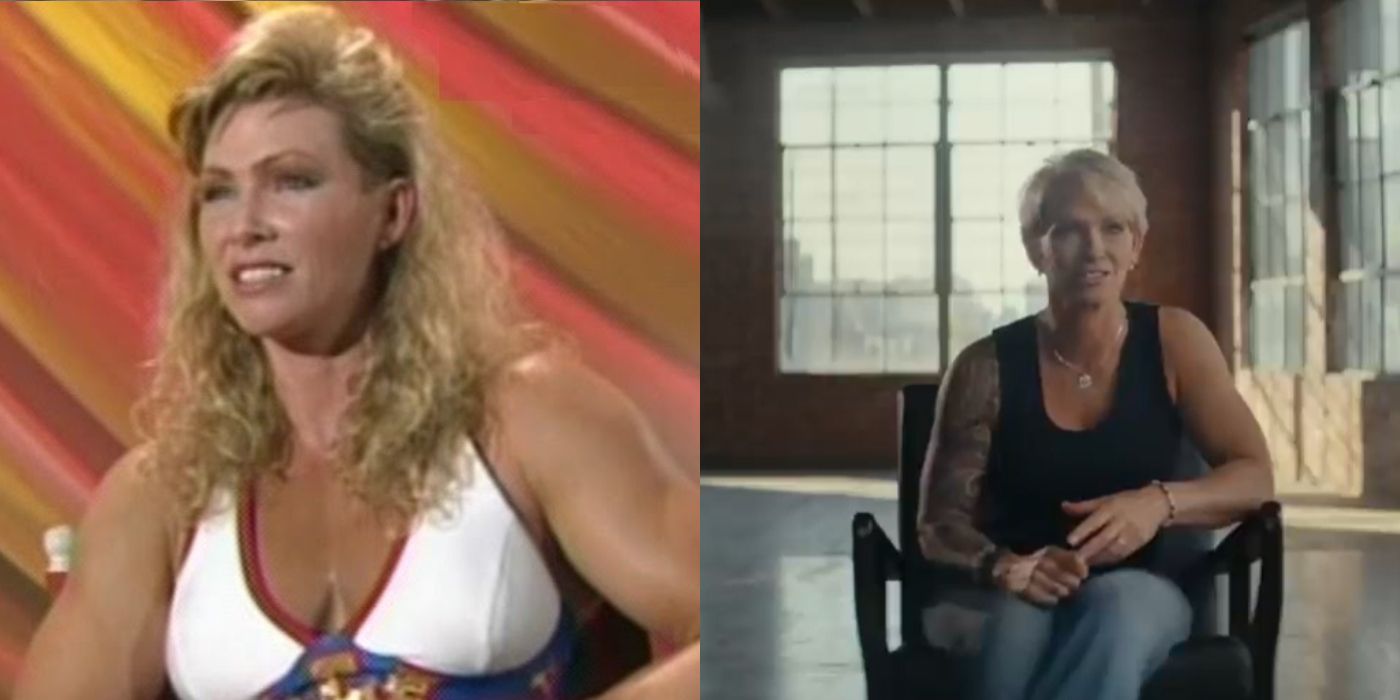 Lori Fetrick was a nationally ranked bodybuilding champion before joining American Gladiators as "Ice" in 1990. After the series went off the air, Fetrick appeared as Ice on the American Gladiators live tour and the follow-up series International Gladiators. She starred in several TV series, i.a Lois & Clark: The New Adventures of Superman and the sketch comedy series In Living Colorand Bad TV, and she produced her own fitness video. Fetrick's entrepreneurial ventures include a gym, a tanning salon and an online fitness-on-demand service. Fetrick is also an influencer and a professional speaker, and she hosts the podcast Chiller with ice where she talks to other former Gladiators.
Michael "Gemini" Horton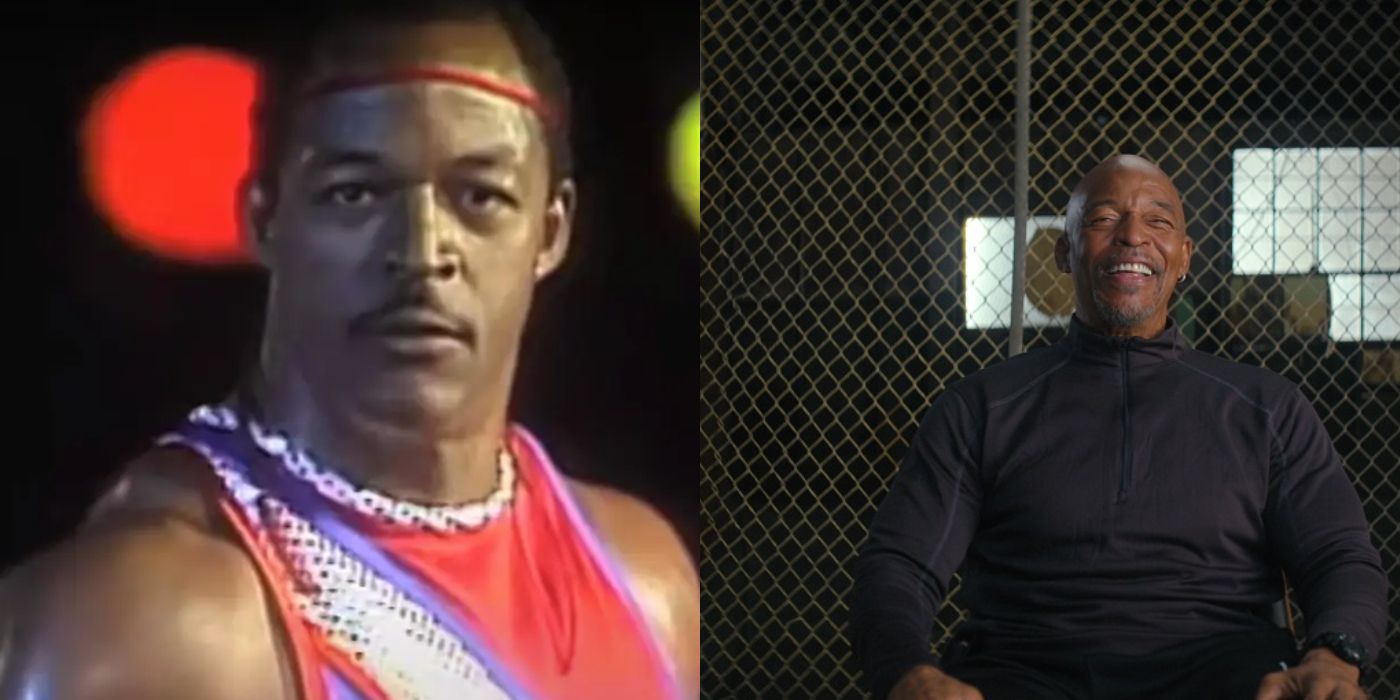 Former NFL player Michael Horton was the first cast member to join American Gladiatorsas "The Twins." Horton took a leadership role in the recruitment and training of new gladiators, and even took advantage of this position to organize collective actions with several other cast members to negotiate merchandising rights for their own images. Horton attended American Gladiators live tour after the series' broadcast. Some reports suggest that he went on to become a personal trainer, although he does not talk about his personal life. Two of Horton's sons, Wes and Cole, have gone on to play football professionally like their father.
Raye "Zap" Hollitt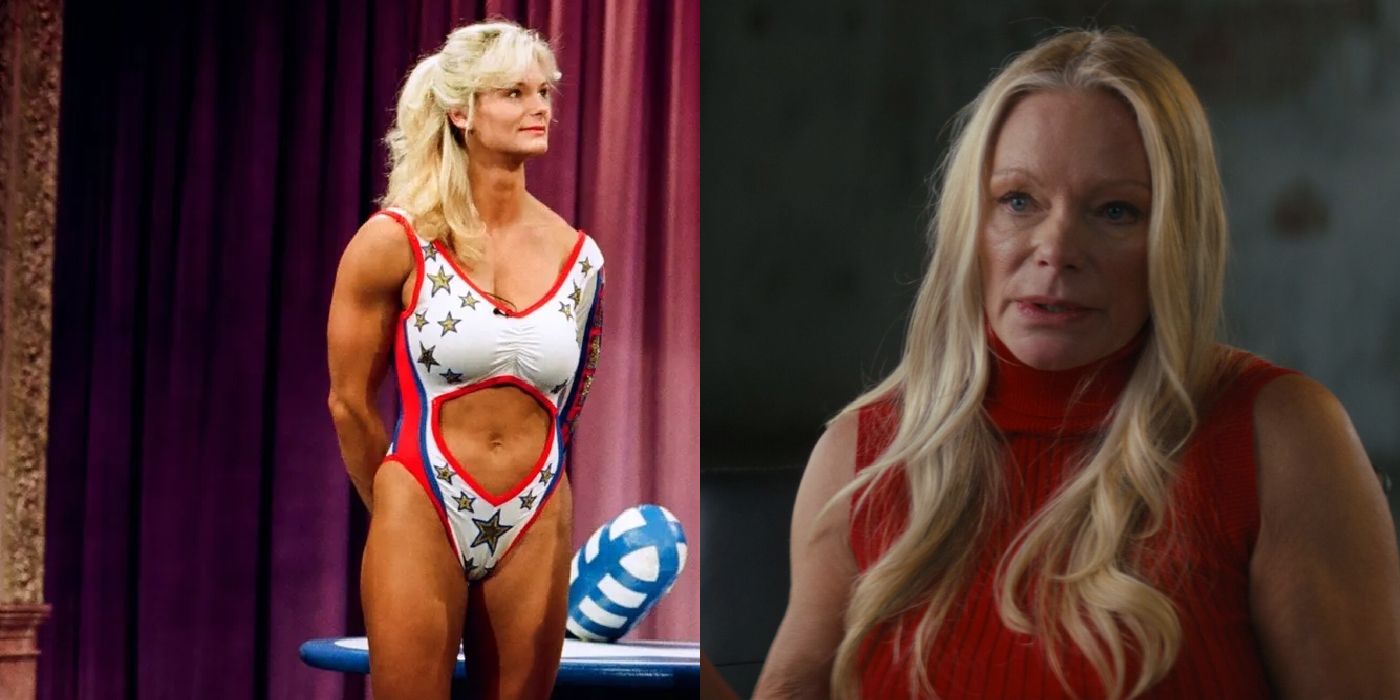 Raye Hollitt joined American Gladiators cast as "Zap" in 1989 after competing professionally in national bodybuilding for several years. Hollitt's post-Gladiator career saw her appear in several projects, most recently the 2008 film Odin. While Hollitt retired from bodybuilding in the 90s, she still works as a personal trainer, offering virtual training sessions and even simple Zoom chats. She also works as a massage therapist and freelance snowboard instructor.
Sha-Ri "Blaze" Pendleton-Mitchell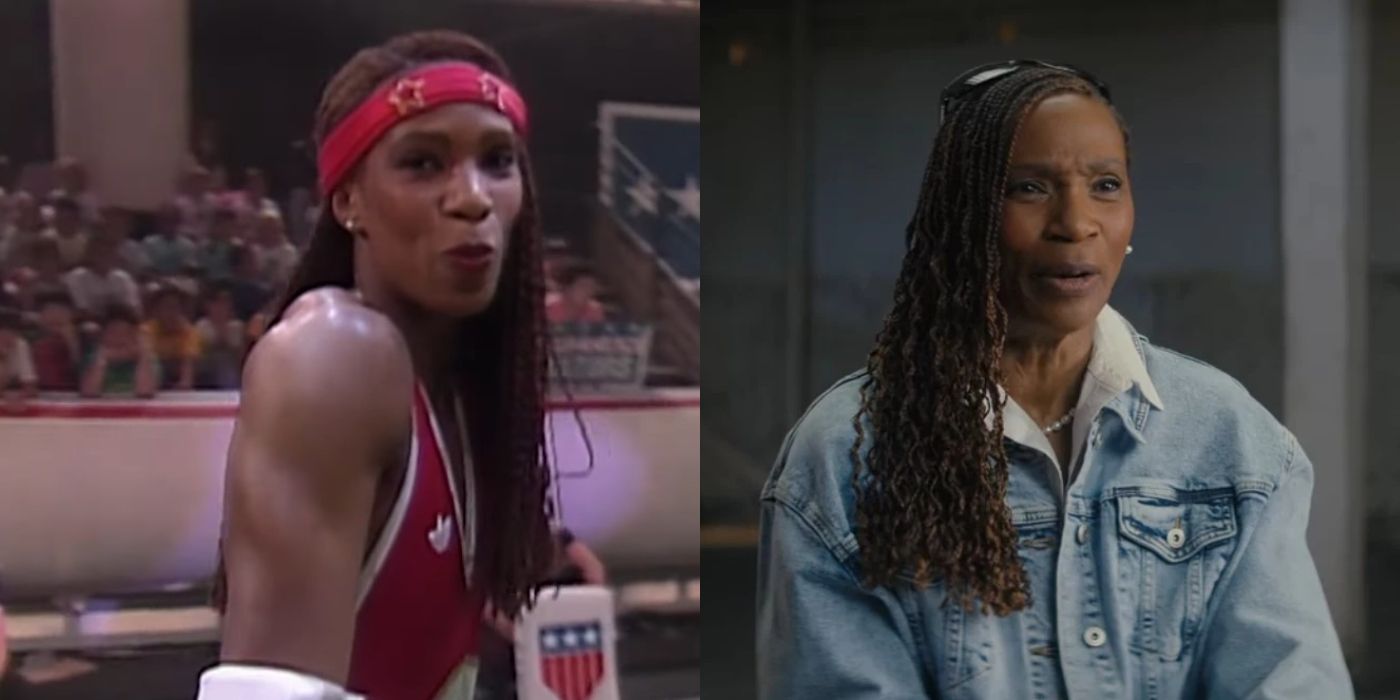 Sha-Ri Pendleton-Mitchell played "Blaze" in American Gladiators after taking up bodybuilding as a way to develop his promising track career. Competing on the series until 1992, Pendleton-Mitchell spent several years pursuing acting, appearing in projects such as The alien within, Hard Time: The Premonitionand Lois & Clark: The New Adventures of Superman. Pendleton-Mitchell is happily married to Roger Mitchell, a Marine who helped train the gladiators on the show. She now works as a mathematics teacher and track coach.
Shirley "Sky" Eson-Korito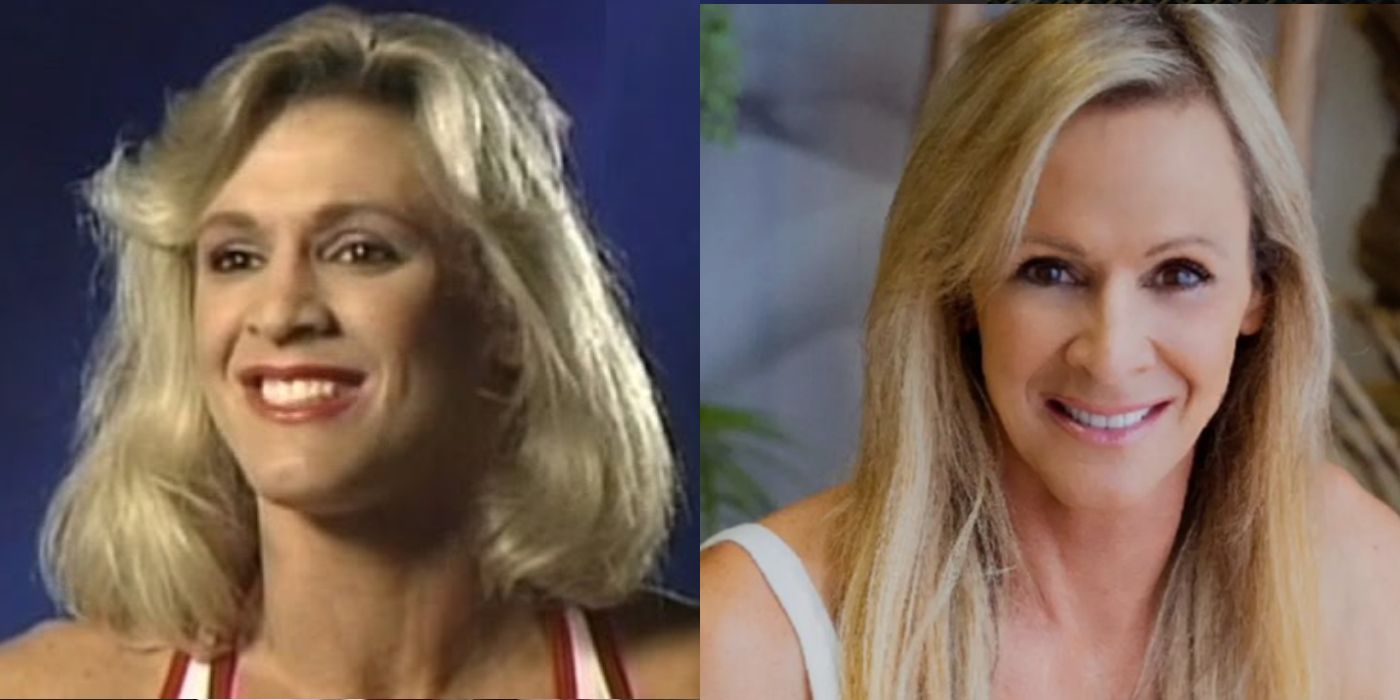 Shirley Eson-Korito was a successful model and bodybuilder before he joined American Gladiators cast as "Sky" in its fourth season. Eson-Korito remained with the Gladiators for the live tour and even returned for International Gladiators. Eson-Korito later returned to bodybuilding for two major competitions in 2016. She now lives in Orlando, Florida, where she and her husband run a pet grooming facility called Fur and Feathers Pet Resort. Eson-Korito also works as an influencer and an OnlyFans creator.
Steve "Tower" Henneberry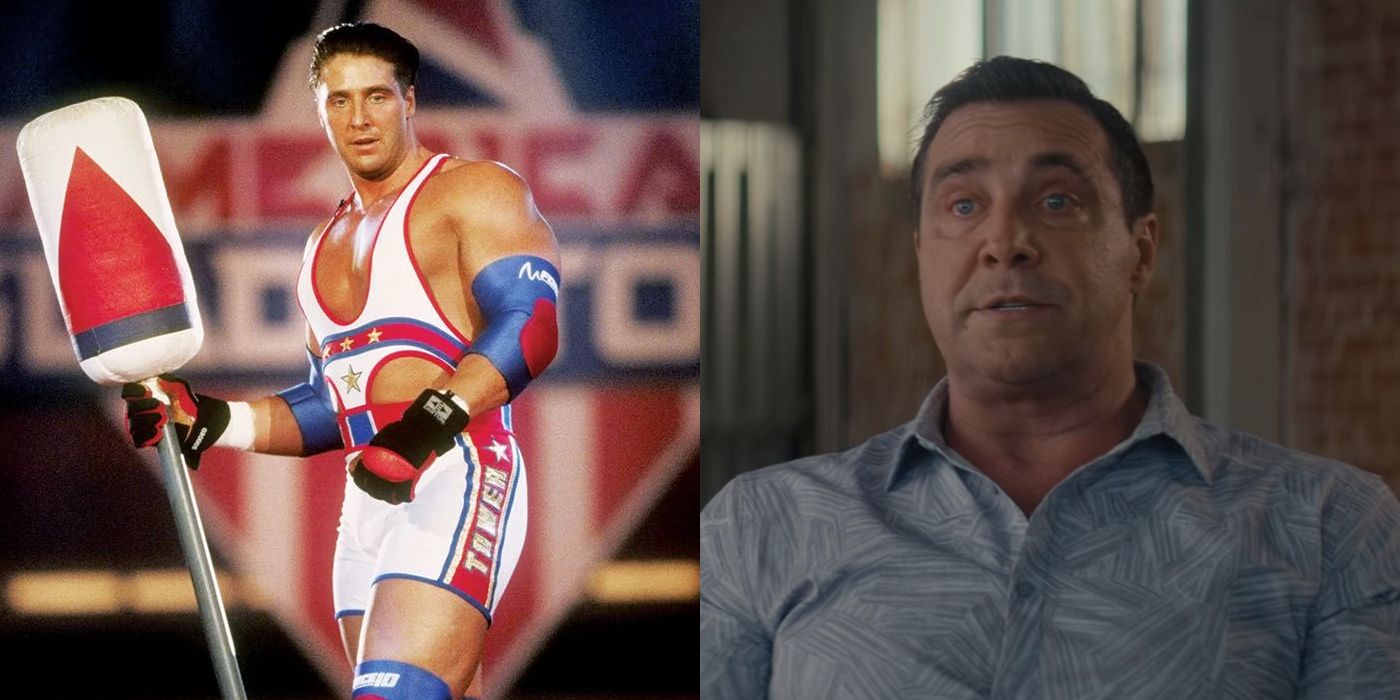 Mr. America title holder Steve Henneberry came on board American Gladiators in 1991 as "Tower", replacing another gladiator who had suffered an injury. American Gladiators finished airing, Henneberry secured a starring role in the short-lived fitness drama Muscle. He also appeared on The stone man and the popular 2000s Adult Swim show Space Ghost Coast to Coast. After stints as a personal trainer and as a professional speaker, Henneberry eventually settled into a career as a real estate agent. He now lives in Los Angeles with his wife and two children.
Lisa McCullough (the original "Zap")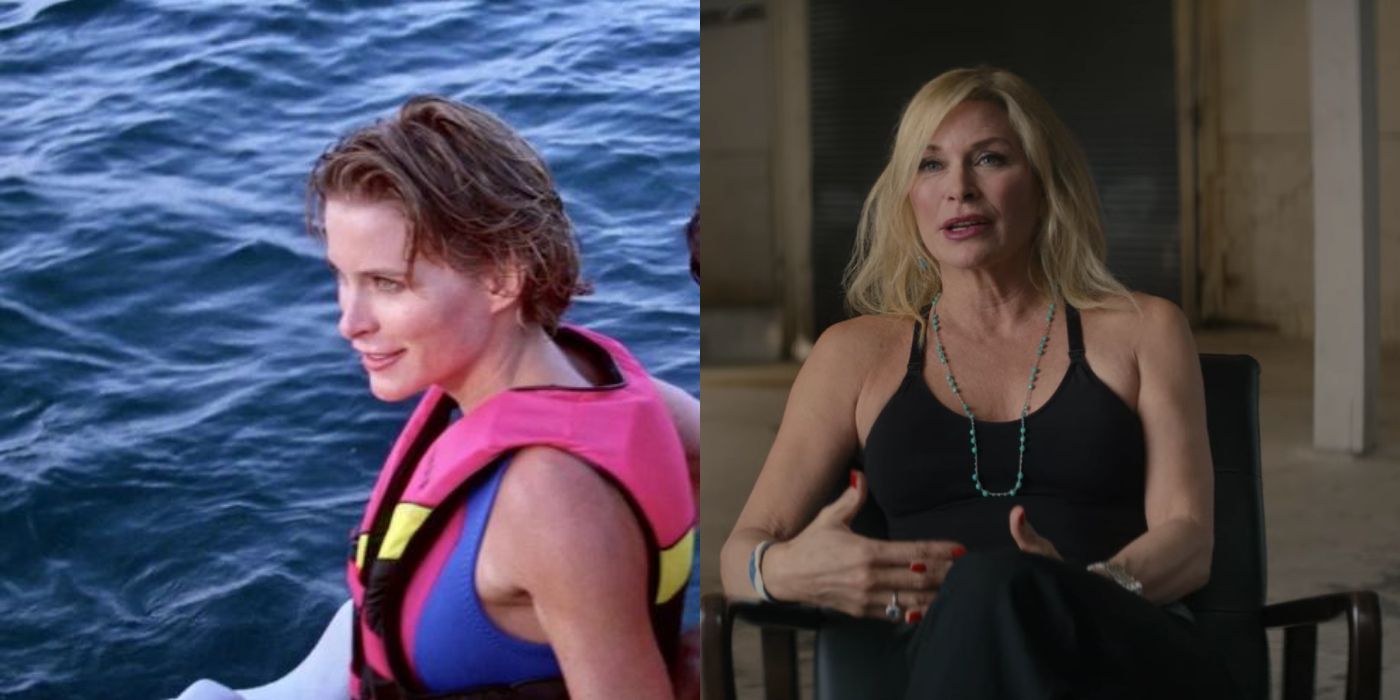 In the test pilot for American GladiatorsLisa McCullough was "Zap" but she didn't make it American Gladiators final cast. McCullough experienced some success in the entertainment industry, appearing as an actress in projects such as LA law, Blood sport 2and Baywatch. She has also had a prolific career as a stunt performer and coordinator, doubling for movie stars such as Sharon Stone, Pamela Anderson and Uma Thurman. McCullough's most recent Hollywood credit was as stunt coordinator for the 2020 Urbanflix TV miniseries The passenger. In addition, McCullough owns and operates the company Warrior Health Products.