Vampire Survivor is getting an animated TV adaptation, with game developer and publisher Luca Galante attached to the project. A rouge-like shoot 'em up, Vampire Survivor takes place in Italy where players fight through waves of monsters lasting as long as they can until they die. The game has received critical praise and popularity for its simplistic yet engaging gameplay loop, including being nominated for Best Debut Indie Game at The Game Awards.
As reported by Deadline, Vampire Survivor will be developed into an animated television series by Story Kitchen, with Galante involved in the show. The series is looking for a writer and will be shopped around to various networks. The announcement was accompanied by a positive statement from Galante, which can be read below:
The most important thing in Vampire Survivors is the story, so it's a dream come true to see what started as a small indie game I made on my weekends come to life as an animated TV show! It's also great to collaborate with such experienced and talented people to make the show. However, I wonder if they've realized that there isn't a single vampire in Vampire Survivors.
What to expect from a Vampire Survivors TV show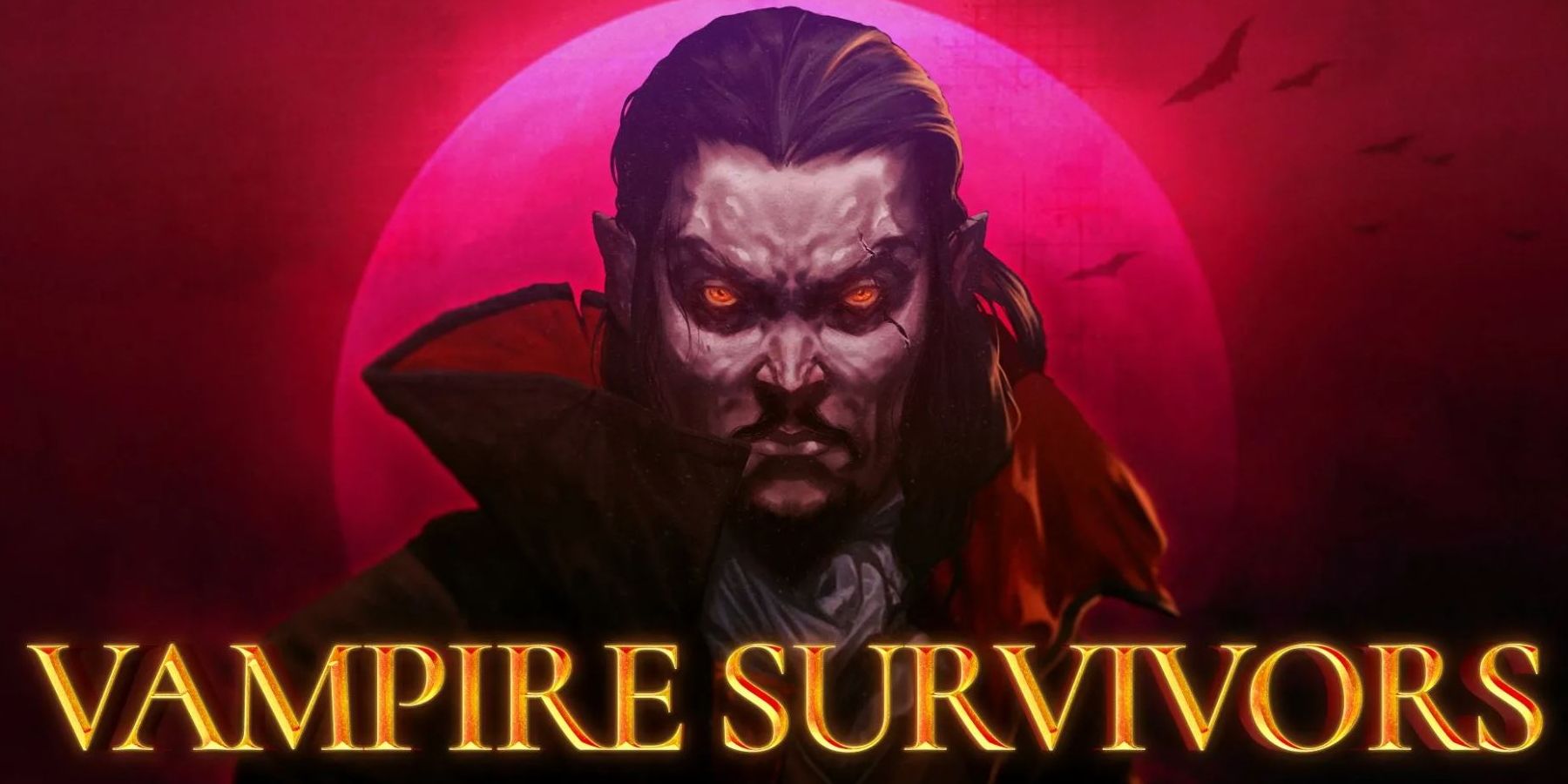 While the gameplay for Vampire Survivor is simplistic, the few story details it has could make for an engaging TV adaptation. The monsters in the game have been summoned by Bisconte Draculó as players take control of heroes trying to survive and defeat him. Recently, even more heroes were added to the game in the new Tide by Foscari DLC, the second expansion for the game so far.
Vampire Survivor may have a simple story, but the number of characters, monsters, and villains in the game could produce an exciting, character-driven adaptation. This could add extra depth to the game as their personalities would be fleshed out more. The fast-paced gameplay can also compliment the TV show and become the basis for how the combat in the series is animated, as was the case with Netflix's Castlevania anime.
Related: Castlevania's Future Explained: Season 5 & Spinoff SeriesWhile there's no word yet on a writer or platform for the show, Vampire Survivor' genre-defining gameplay warrants talented creators on its translation to the small screen. With Story Kitchen, co-founded by John Wick creator Derek Kolstad, and Galante teaming up on the project, whoever writes the show will have been chosen for their talents and passion for the game. With how popular the game is right now, is Vampire Survivor The TV show may come before the popularity wanes.
Source: Deadline