Summary
Mission: Impossible 7 faced tough competition from Barbie and Oppenheimer at the box office, resulting in a challenging uphill battle.
Despite earning over half a billion at the box office, Mission: Impossible 7 is still likely to make a loss due to its bloated production budget.
Mission: Impossible 7 lost access to important IMAX screens to Oppenheimer, leading to a fight for dominance and a negotiation attempt by Tom Cruise.
While Barbie and Oppenheimer's friendly competition helped propel both movies to commercial dominance, it had real consequences for Tom Cruise's Mission: Impossible – Dead Reckoning Part One. When Barbie and Oppenheimer were announced to be releasing on the same day, it was assumed that the two films would have to battle it out at the box office. However, the meme of the unlikely pairing, dubbed Barbenheimer, proved a win-win that ended up bolstering both releases.
However, Barbie and Oppenheimer weren't the only summer releases battling for box office dominance. The Tom Cruise-starring Mission: Impossible – Dead Reckoning Part One has also seen a release this summer. The franchise entry was expected to do well despite unexpectedly high production costs, given the series' consistent box office profitability and the massive success of another recent Tom Cruise sequel, Top Gun: Maverick. However, Mission: Impossible 7's unfortunate release timing and loss of a key cinematic asset gave it an uphill battle at the box office.
Mission: Impossible 7's Box Office Was Tanked By Barbie & Oppenheimer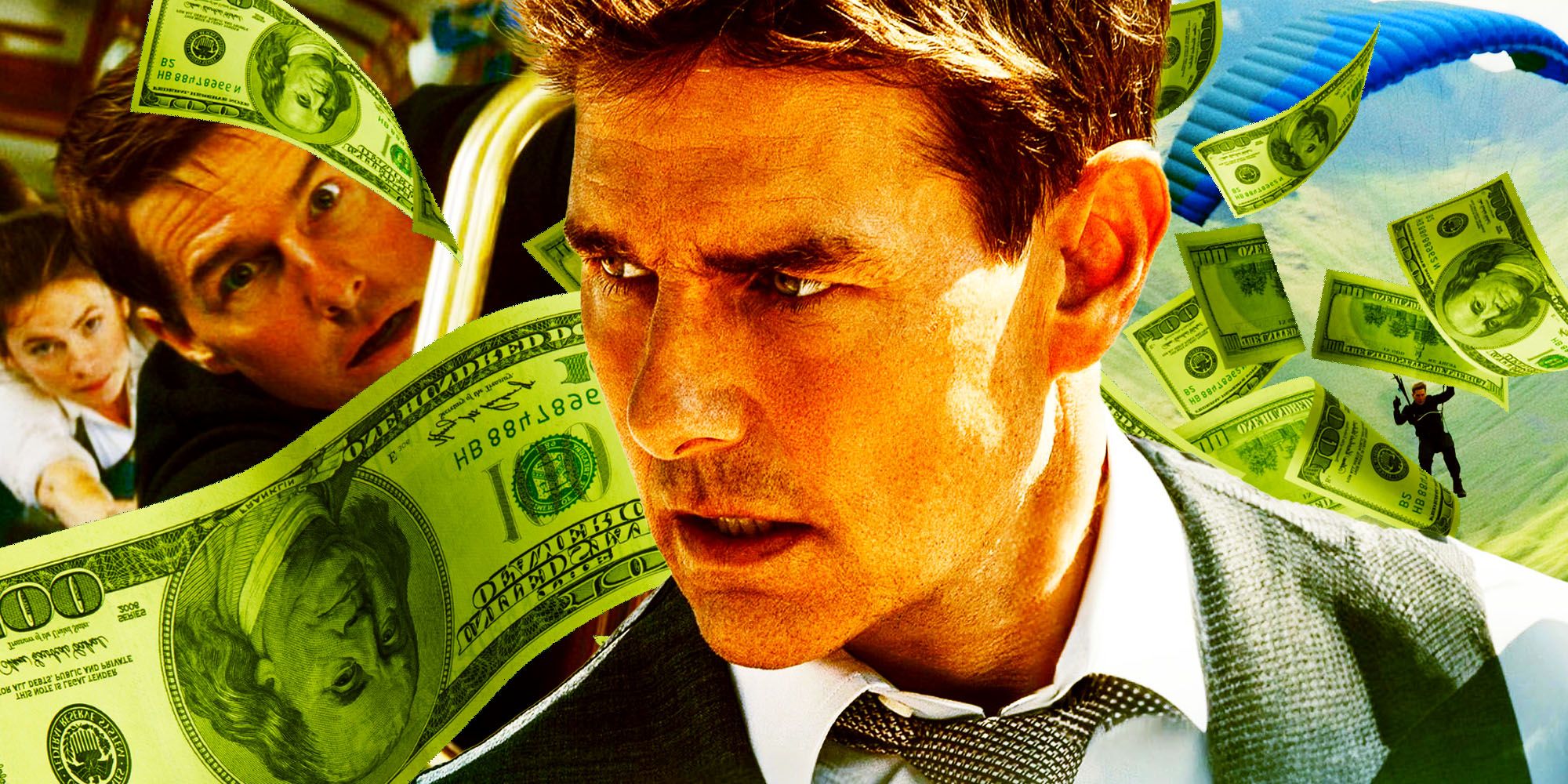 Mission: Impossible 7's box office takings are by no means slim; the film has earned over half a billion at the time of writing (via The Numbers). However, Dead Reckoning Part One's bloated production budget means that the film is still likely to make a loss in its theatrical run. The film's budget is said to have ballooned out of control due to complications associated with filming during the pandemic. As such, the movie needs to make at least $600 million at the global box office in order to turn a profit.
Unfortunately for Mission: Impossible 7, the film saw itself quickly eclipsed by one of the biggest cinematic events of the year. Dead Reckoning Part One released just one week before Barbenheimer, resulting in a strong opening weekend for the action series, followed by a franchise worst 65% drop-off in second weekend ticket sales. It's easy to criticize Paramount's release date choice in hindsight, but Dead Reckoning had already postponed its release date numerous times due to production delays, making another change difficult to justify. Moreover, the Barbenheimer hype couldn't have been easily predicted. The internet phenomenon materialized organically, allowing both films to wildly outpace expectations.
Oppenheimer Beat Mission: Impossible 7's IMAX Opening (After Tom Cruise Wanted More Screens)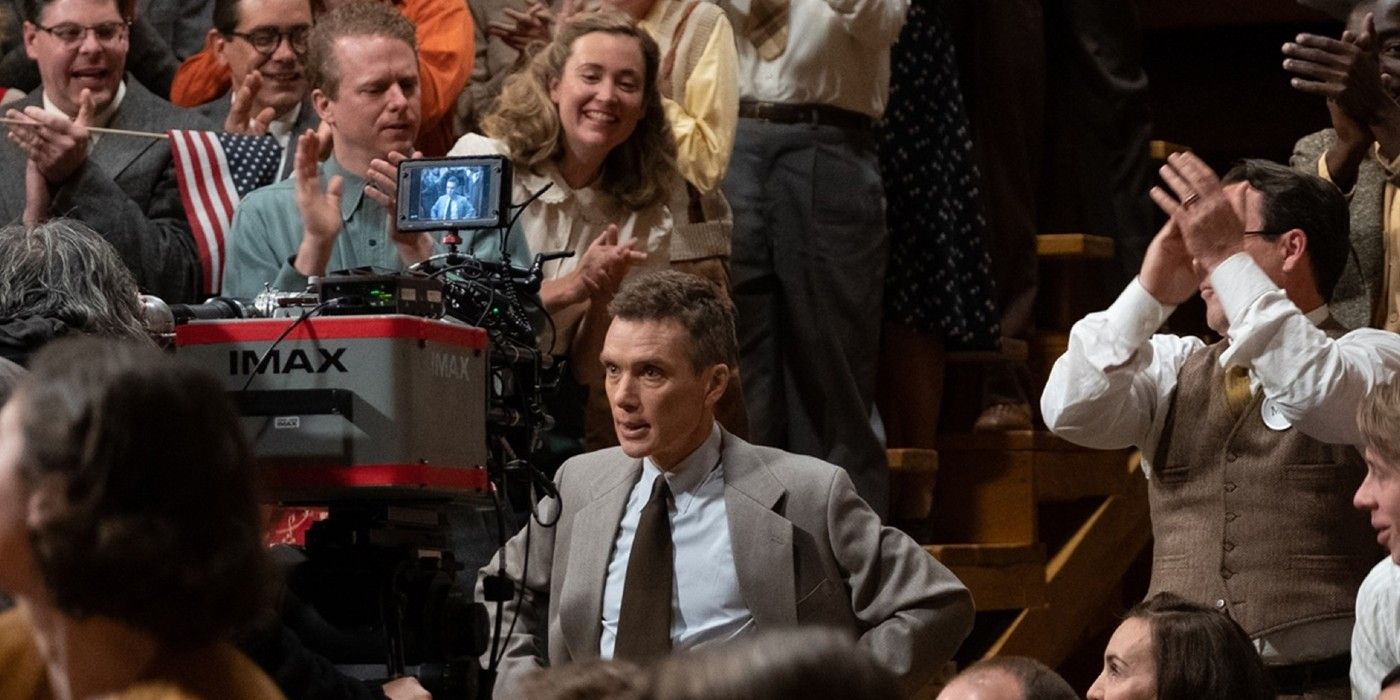 Another facet of Mission: Impossible 7's success affected by Barbenheimer is the film's access to IMAX. While the movie began its run with screenings on numerous IMAX screens, Mission: Impossible 7 soon lost numerous key screens to Oppenheimer. The Nolan film's exclusive deal to play on all IMAX screens in the US for its first three weeks of release put a dramatic restriction on Dead Reckoning Part One's access to the screens, resulting in a fight for IMAX dominance spearheaded by Mission: Impossible star and producer, Tom Cruise.
Reportedly, Cruise attempted to negotiate more screens for Dead Reckoning Part One, while IMAX, in turn, tried to persuade Paramount to move the Mission: Impossible movie to give both films a chance at IMAX screens (via Variety). Ultimately, IMAX's official response backed Oppenheimer. The company's CEO explained "Nolan has a special place in Imax's heart because he uses our cameras and promotes us." The decision seems to have come down to Oppenheimer's use of real IMAX cameras over Dead Reckoning Part One's Sony VENICE cameras, which are only certified for IMAX.
Tom Cruise Can Still Take Solace From Barbenheimer – Because It's Good For Cinema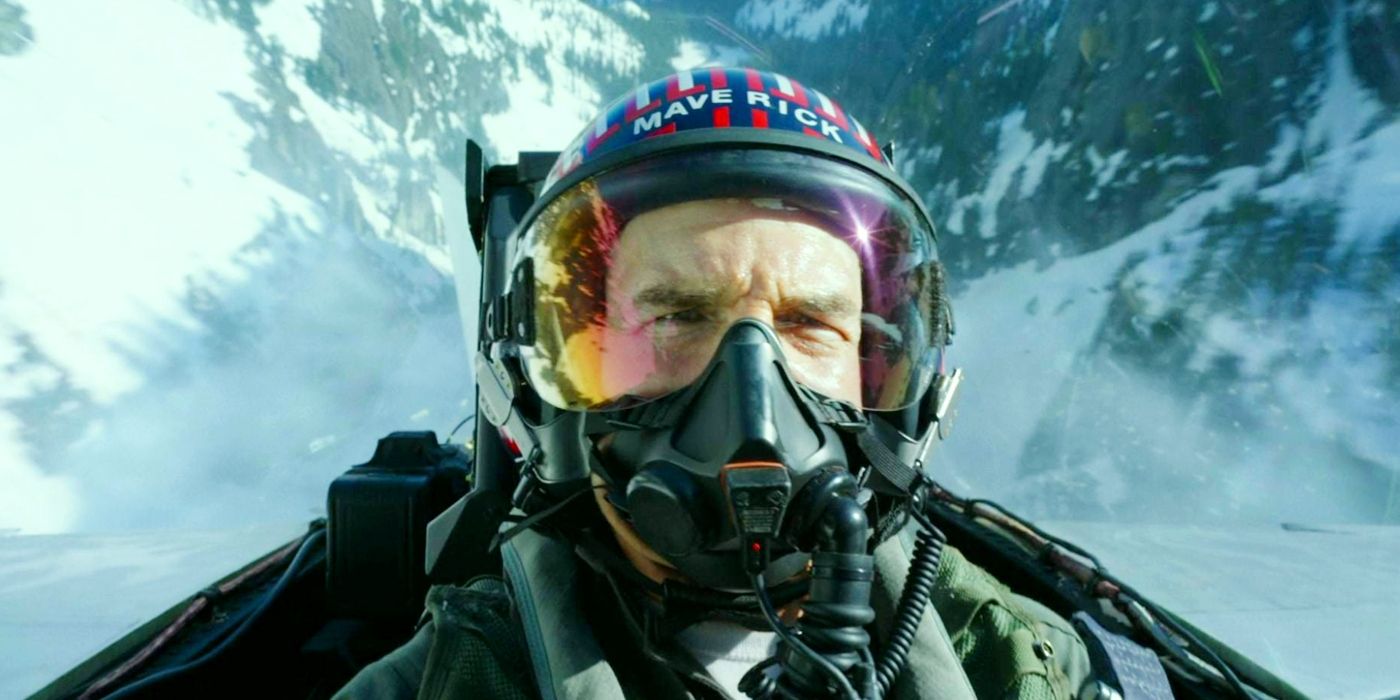 There's no question that Tom Cruise loves the Mission: Impossible franchise and wants to see it thrive. The star has appeared in more Mission: Impossible films than any other series, even co-producing on the films and working closely with the franchise's many directors. However, Cruise has time and again demonstrated that he is a massive supporter of cinema in general. With Top Gun: Maverick, a film which Cruise insisted be released theatrically rather than direct to streaming, Steven Spielberg himself credited Cruise with saving Hollywood.
Cruise even took to Instagram with Dead Reckoning director Christopher McQuarrie, urging people to head out to theaters to see Barbie and Oppenheimer in a bid to promote theatrical releases. While Mission: Impossible – Dead Reckoning Part One underperformed, Cruise got his wish for theaters. Moviegoers showed up in droves to see Barbie and Oppenheimer on the big screen, with Barbie even crossing $1 billion. The business will not only help keep thousands of brick-and-mortar theaters alive, it demonstrates to studios that cinematic releases are still a hugely profitable practice.
Source: The Numbers, Variety, Instagram.com/@tomcruise,