A new dystopian horror series is pitting Spider-Man 2099 against some of Marvel's classic monsters. It's been a big year for Miguel O'Hara, best known as Spider-Man 2099. His major film debut in Spider-Man: Across the Spider-Verse saw him gain even more popularity among fans with his massive Spider-Society in Nueva York, and in comics, he gained new allies and enemies thanks to Spider-Man 2099: Dark Genesis. Now, he's got a new mission: taking on Marvel's classic monsters.
According to Marvel, Miguel O'Hara – Spider-Man 2099 is a new limited series of stories that will see the dystopian hero face off against 2099 versions of some of Marvel's greatest horrors. The series will be crafted by 2099 alumni Steve Orlando, whose hand in stories like Spider-Man 2099: Exodus and Spider-Man 2099: Dark Genesis were met with critical acclaim. Joining him will be five incredibly talented artists – one for each issue – who will bring O'Hara's epic battles to life: Devmalya Pramanik, Michael Dowling, Jason Muhr, Chris Campana and Stefano Raffaele. This new series will be the ultimate battle for Nueva York as Spider-Man 2099 faces off against the supernatural with some very familiar faces making an appearance.
Zombies, Dracula and More Threaten Nueva York
This fight of supernatural proportions is a "Who's Who" of classic characters that will please any fan of Marvel Horror. Kicking things off, the Marvel Zombies plague will hit Nueva York as Spider-Man 2099 works to "stop the ever-evolving zombie infection before it takes hold of his mother and the citizens of the Barrio." Then, the King of Vampires, Dracula, will take stage as he threatens the moon itself, leading to Spider-Man 2099 needing "some new armor to get through it all." Next, the 2099 version of Werewolf by Night will attack in "a no-holds-barred battle" with O'Hara for the safety of Nueva York. Following this will be the return of Marvel Horror icon as "Steve Orlando and Chris Campana bring Terror back to his horrific roots." Finally, to cap it all off, Nueva York will see the official debut of Man-Thing 2099, a technological creature that's capable of destroying data wherever he goes. It's a fight for the ages, and fans will not want to miss this giant monster mash.
Spider-Man 2099 Won't Fight These Threats Alone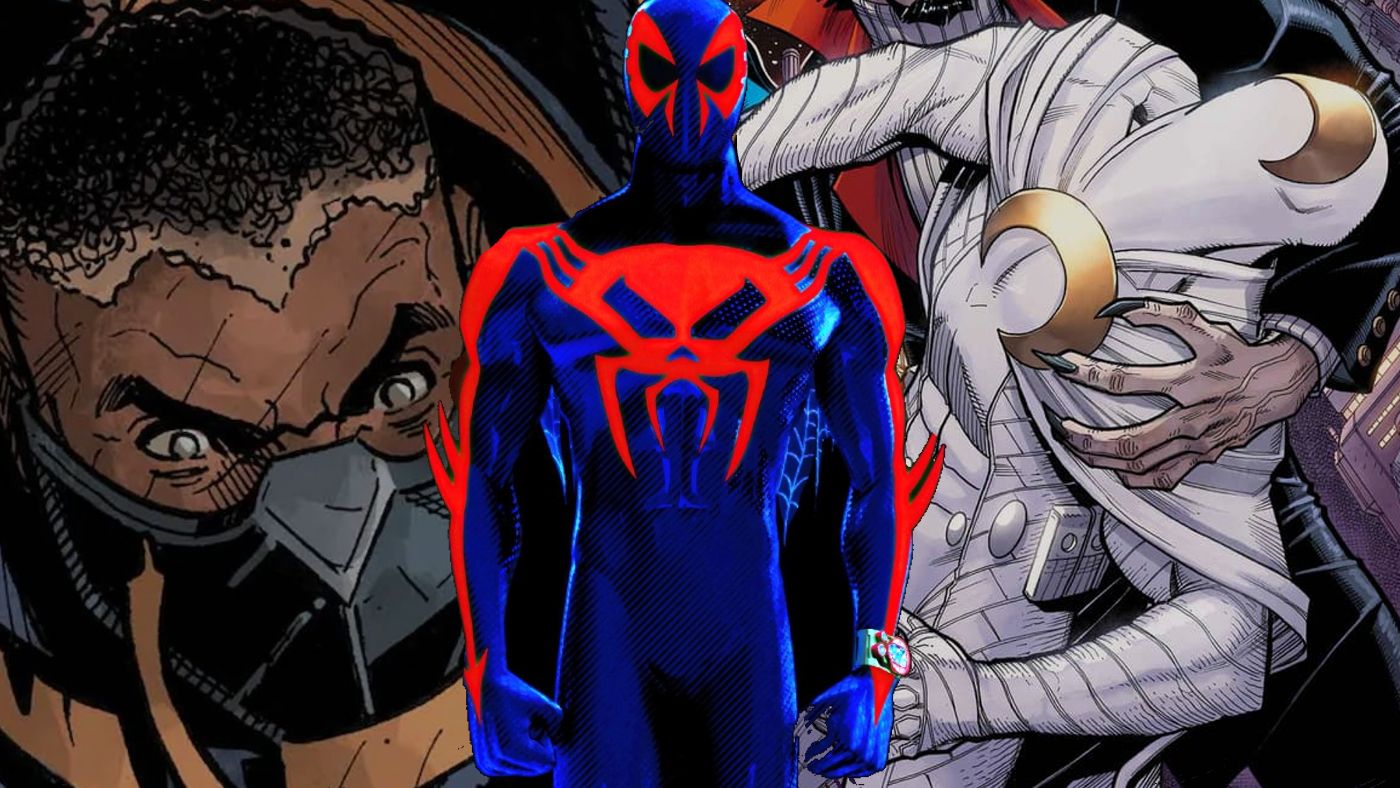 What will be exciting for fans of Marvel's reality is the return of some of this universe's other heroes to help Spider-Man fight off these supernatural threats. In the Marvel Zombies issue, Blade 2099 will be joining O'Hara to find a cure for the zombie plague while taking part in some intense zombie-fighting action. Not too long after, when Dracula threatens the moon, Moon Knight 2099 isn't too far behind as he teams up with Spider-Man to save the day. It will all culminate in the final issue of the series when a classic 2099 hero, the Specialist, will make his grand return to take on Man-Thing 2099. It's the perfect way to return to the 2099 universe as fans will see some of their favorite characters return for epic team-ups against the supernatural.
Unfortunately, Spider-Man 2099's battles won't be here in time for Halloween, but fans won't have to wait too long. The first issue will hit comic store stands on January 4, 2024 with Miguel O'Hara – Spider-Man 2099 #1. Writer Steve Orlando has promised that this could very well be O'Hara's best storyline yet as it perfectly blends the 2099-verse's "dark, neon projection of our own modern day" with some of Marvel's creepiest monsters. It's the perfect set-up for Spider-Man 2099's greatest fight yet and could establish him as one of Marvel's best monster slayers.
Check out Miguel O'Hara – Spider-Man 2099 #1 on January 4 from Marvel Comics!
Source: Marvel