Warning: This Post Contains SPOILERS for Mission: Impossible – Dead Reckoning Part One!
Summary
Mission: Impossible 7 makes a critical mistake with a mask reveal that has a major flaw: Grace's eye color doesn't change when she wears the White Widow mask.
This mistake is noticeable but goes unmentioned by other characters due to the tense and time-bound situation of the mission.
The reason for the mistake could be that Benji forgot to give Grace contact lenses or that Grace, being new to IMF's methods, forgot to wear them, but it still seems strange that no one notices the flaw in her mask.
In all of its running gags and twists surrounding the masks, Mission: Impossible 7 makes a critical mistake that almost goes unnoticeable. The latex masks have been one of the most crucial gadgets that Ethan Hunt and his IMF team used to disguise and impersonate since the early installments of the Mission: Impossible franchise. Each scene where Ethan Hunt and his team use the latex masks is followed by a grand dramatic "peel off," where the impersonator reveals their true identity by ripping off their mask. Although it is one of the oldest tricks in Mission: Impossible's books to throw audiences off, it somehow never fails to surprise.
Mission: Impossible – Dead Reckoning Part 1, too, has many such moments where Ethan Hunt ingeniously outsmarts his enemies by simply disguising himself as someone else. This also becomes a running gag when Jasper Briggs cannot help but be suspicious about everyone's identity after he learns about Ethan Hunt and his team's mask tricks. However, despite having some well-thought-out twists and turns that use the mask trick as a narrative device, Mission: Impossible 7 features one mask reveal that seemingly has a major flaw.
RELATED: 4 Mission Impossible 7 Masks & Which Characters Wear Them
Grace's Eye Color Is Wrong When She Wears The White Widow Mask
Towards Mission: Impossible – Dead Reckoning Part 1's ending arc, Ethan and his team plan to impersonate White Widow (Alanna) and her brother. Unfortunately, things do not go as planned, and before their mask-creation machine can make one for Ethan, it suddenly breaks down. As a result, Grace is left with no choice but to impersonate Vanessa Kirby's White Widow and initiate their mission all by herself. Strangely, although Grace's mask allows her to look exactly like White Widow, it has one serious flaw: it does not change her eye color.
Hayley Atwell's Grace dons the mask in Mission: Impossible 7 but does nothing to change her natural brown eyes to White Widow's piercing blues. While the reason behind this mistake is unknown, it is possible that in the heat of the moment, Benji forgot to give her contact lenses to change her eye color. Or, Benji might have given her lenses, but since Grace was new to IMF's methodologies of executing missions, she probably forgot to wear the required contacts. Considering that White Widow's eye color is one of her defining features, it still seems weird that no one notices this flaw in Grace's White Widow mask.
Why No Characters Notice Grace's White Widow Mask Mistake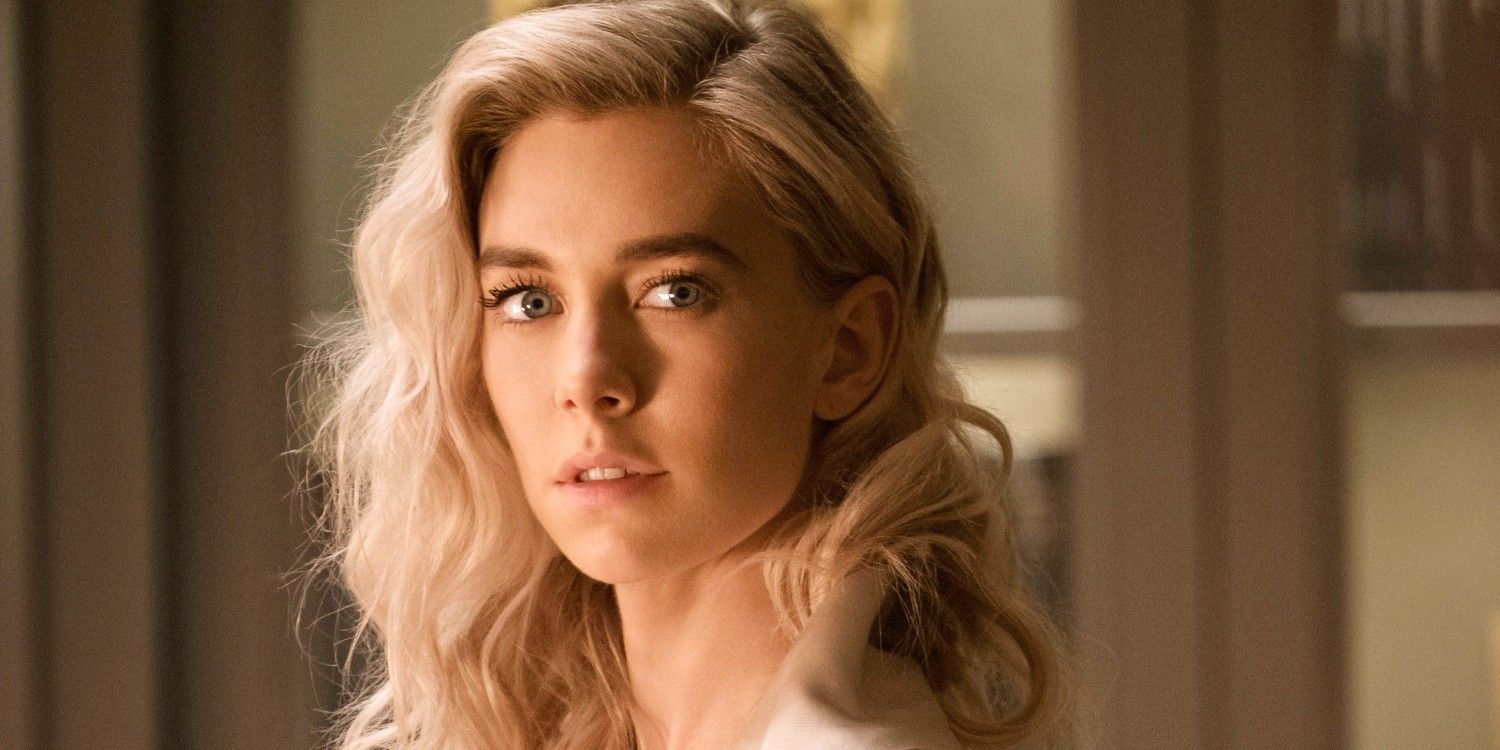 Although no one explicitly mentions the change in White Widow's eye color, there are moments in Mission: Impossible – Dead Reckoning Part One's final arc where characters acknowledge how she looks different. For instance, after getting a good look at her, Kittridge says she is not Alanna. Since other characters like Alanna's younger brother, Zola, are probably unaware of the mask-creating technology's existence, the thought of someone else impersonating her may not have crossed his mind. Not to mention, the whole situation where Grace pretends to be White Widow is tense and time-bound, making it hard for any Mission: Impossible 7 characters to notice such grave details about her appearance.