Summary
Cobra Kai star Xolo Maridueña hopes for a reunion in 30 years, just like his co-stars William Zabka and Ralph Macchio.
Maridueña describes the show coming to an end as "bittersweet" and expresses gratitude for the six seasons they had.
While Cobra Kai will end with season 6, Sony plans to release a new Karate Kid movie in late 2024, separate from the show.
Cobra Kai star Xolo Maridueña has pitched his idea for a 30-year reunion after season 6 will wrap up the hit Karate Kid sequel show. Set 33 years after the events of the original The Karate Kid movie, Cobra Kai sees William Zabka's Billy Lawrence reignite his long-running feud with Daniel LaRusso (Ralph Macchio) after he decides to reopen the Cobra Kai dojo with Maridueña's Miguel Diaz as his first student. After five hugely successful seasons, in January of this year, it was announced by showrunners Josh Heald, Jon Hurwitz, and Hayden Schlossberg that Cobra Kai season 6 would serve as the show's final outing.
During an interview with V Magazine, Maridueña reflected on his time on the show, which turned him into a household name and offered his own thoughts about a potential show reunion. Describing the series coming to an end as "bittersweet," the Blue Beetle star suggested that he hopes to get the opportunity to come back for another sequel series in 30 years, much like Zabka and Ralph Macchio did. Check out his comments below:
It is bittersweet. It definitely is. I mean, I really grew up with everyone on the show. Just as those high school years are important for kids – those same years, I was spending with these with these guys. So, I just hope that I get to work with them again. I can't help but feel like the party is ending. Especially with filming this last season, there's this final tone in the air. But it's nice and helpful when constructing a story, that we get to end the show on our own accord. We were so blessed for that. I know that I speak for everyone when I say that. We're so grateful to have done six seasons, that's crazy. And I just hope that we get to reunite in 30 years and do, you know, Cobra, Kai v2 or whatever that looks like. I love those guys.
What's Next For The Karate Kid Franchise After Cobra Kai Season 6?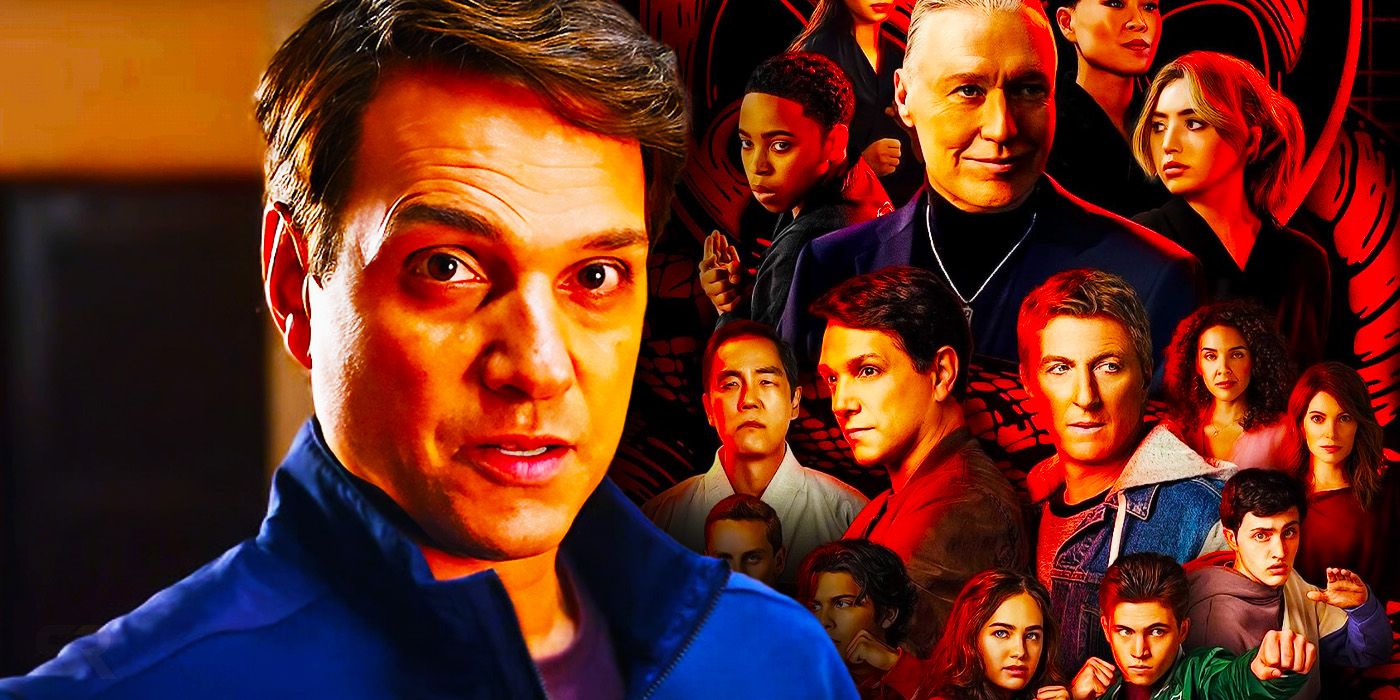 While Cobra Kai will end with the eventual release of season 6, viewers won't have to wait another 30 years for Maridueña's reunion series. Instead, Sony currently has plans for a new Karate Kid movie to be released in late 2024. Touted as a "return to the original Karate Kid franchise," the exact nature of Sony's new movie has left many viewers confused, given that the premise is exactly what Cobra Kai also delivered. To further cloud the issue, it has also been revealed that the events of Cobra Kai will not serve to tie into the movie.
Moreover, the original Karate Kid himself, Macchio has admitted that he has been preoccupied with preparations for Cobra Kai season 6 and has not yet been approached to appear in the new movie. As such, questions about how this installment will serve to return to the original franchise are plentiful, with many assuming it will be another attempt at a reboot after the failed 2010 movie that featured Jaden Smith and Jackie Chan. Other theories also center on the potential return of Hilary Swank's Julie Pierce from 1994's The Next Karate Kid.
Yet perhaps the best idea for which direction the new movie could take comes directly from Macchio himself. Having previously suggested an origin story for Pat Morita's character, Mr. Miyagi, Macchio's pitch would not only honor the franchise's history but also avoid any potential conflicts or overlaps with Cobra Kai. At this stage, however, audiences have little more to go on than rumors and baseless conjecture, and Sony could still surprise everyone with an unforeseen approach to their new Karate Kid movie.
Source: V Magazine