Spoilers for Avengers #1 by Marvel Comics
Marvel Comics has revealed the latest Avengers team that will form together in a brand new ongoing series. Jed MacKay and CF Villa will usher in a new era of Earth's Mightiest Heroes, assembling a team of some of the heaviest hitters in the Marvel Universe, including Captain Marvel, Iron Man, Thor, Black Panther and several surprise heroes who have not been a part of the team for some time.
Jed MacKay and CF Villa, known for their previous collaborations with Marvel's excellent Black cat series, will team up for the newest series of Avengers. Led by Captain Marvel, the team is made up of some of the biggest names in comics, as Iron Man, Thor, Captain America, Black Panther, Scarlet Witch and Vision are part of the new roster. The heroes will learn about The Tribulation Events, a series of earth-shattering events across the Marvel Universe. The Tribulation Events will lead to the Avengers confronting Terminus as they are the only heroes capable of stopping the world-ending events from taking place.
Related: Avengers' Stylish New Base Fixes Huge Fan Criticism
MacKay, currently writing Moon Knight and will write the upcoming Doctor Strange series (a follow-up to his recently completed Strange series) for Marvel Comics, said in a press release that his run will make sure to be "big" and "loud" and nothing about the story should feel small or insignificant. Additionally, he revealed that the Avengers roster consists of iconic and hard-hitting heroes as they are the only ones capable of stopping the threat that is coming. Check out the Stuart Immonen cover for Avengers #1 below.
The Avengers New Roster shakes up the team and brings back fan-favorite heroes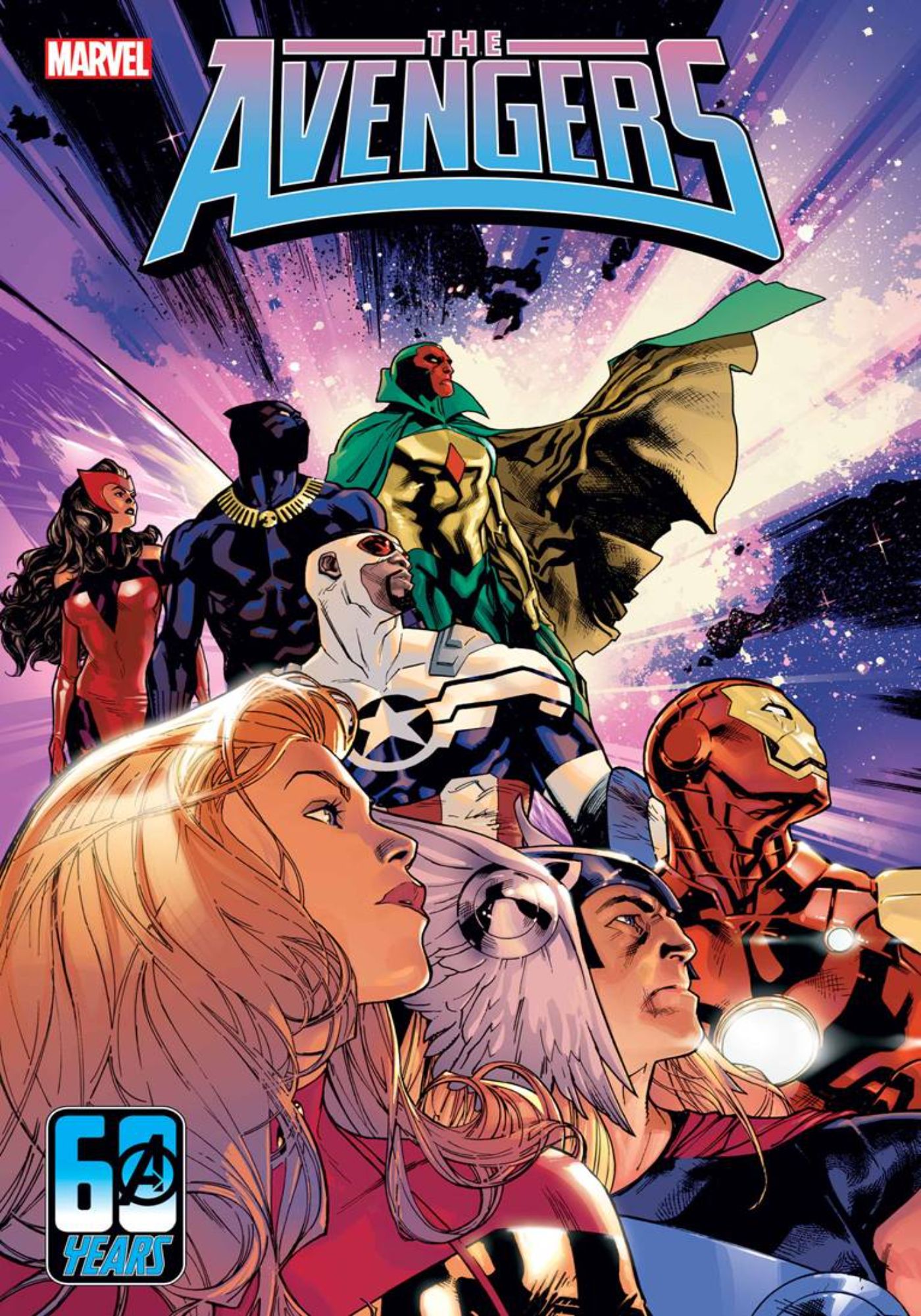 With Jason Aaron's Avengers run coming to an end, it's great to see Marvel's main team going back to basics in terms of the heroes on the roster. Aaron's Multiversal Avengers was so massive in scale and had such frequent roster turnover that the stakes never felt as high as they should have been. The new roster looks like a classic Avengers team, which is a great direction to take the characters after Aaron's universe-hopping run.
The world is always in danger, and a new team of Avengers mobilizes to face any danger that dares to threaten the planet. But as Terminus strikes, a new and insidious danger rears its head: one the Avengers know all too well, and one that comes to them in the most dangerous guise – a friend.
It wouldn't be surprising to see this current Avengers team either meet or team up with Kang the Conqueror at some point, as MacKay's Timeless one-shot hinted at the supervillain forming his own group of heroes. But with the Tribulation events continuing from that story, the bond between Earth's Mightiest Heroes and Kang looks set to lead to some major conflicts. Readers can see the new Avengers roster in action when Avengers #1 of Marvel Comics arrives in comic shops on May 17th.
Next: MCU's Dark Avengers Could Still Work Despite Its Thunderbolts Problem