Summary
The Netflix live-action One Piece cast stays true to the original anime and manga franchise, which has been a popular and epic series.
One Piece creator Eiichiro Oda was heavily involved in the production, ensuring that the adaptation matches the charm of the animated characters.
The cast, including Iñaki Godoy (Luffy), Mackenyu Arata (Zoro), Emily Rudd (Nami), and more, closely resembles their animated counterparts, which helped bring One Piece to life in live action on Netflix.
The Netflix live-action One Piece cast ended up being very faithful to the original anime and manga franchise. With its colorful cast of characters, fanciful fight scenes, and storylines that get more and more epic in scope and length with each installment, One Piece has long been one of the biggest and most popular anime franchises. Every new installment of the One Piece franchise has had an incredible amount of care and attention brought its way, and the Netflix adaptation was no different. The live-action cast of One Piece has been incredibly well received, and though few of the faces are familiar almost all have other movies and shows worth exploring.
One Piece creator Eiichiro Oda served as executive producer for the live-action series, and was adamant that the cast needed to be the perfect fit for the characters he created. Oda has had personal involvement in the production of the series, so if the One Piece live-action cast has gotten his seal of approval, then it stands to explain why they matched up to the charm of the original anime characters. This definitely helped the Netflix live-action One Piece cast when it came to winning over fans of the original manga and anime. Here's a look at everyone in the Netflix live-action One Piece adaptation and how they compare to the original characters.
Iñaki Godoy As Monkey D. Luffy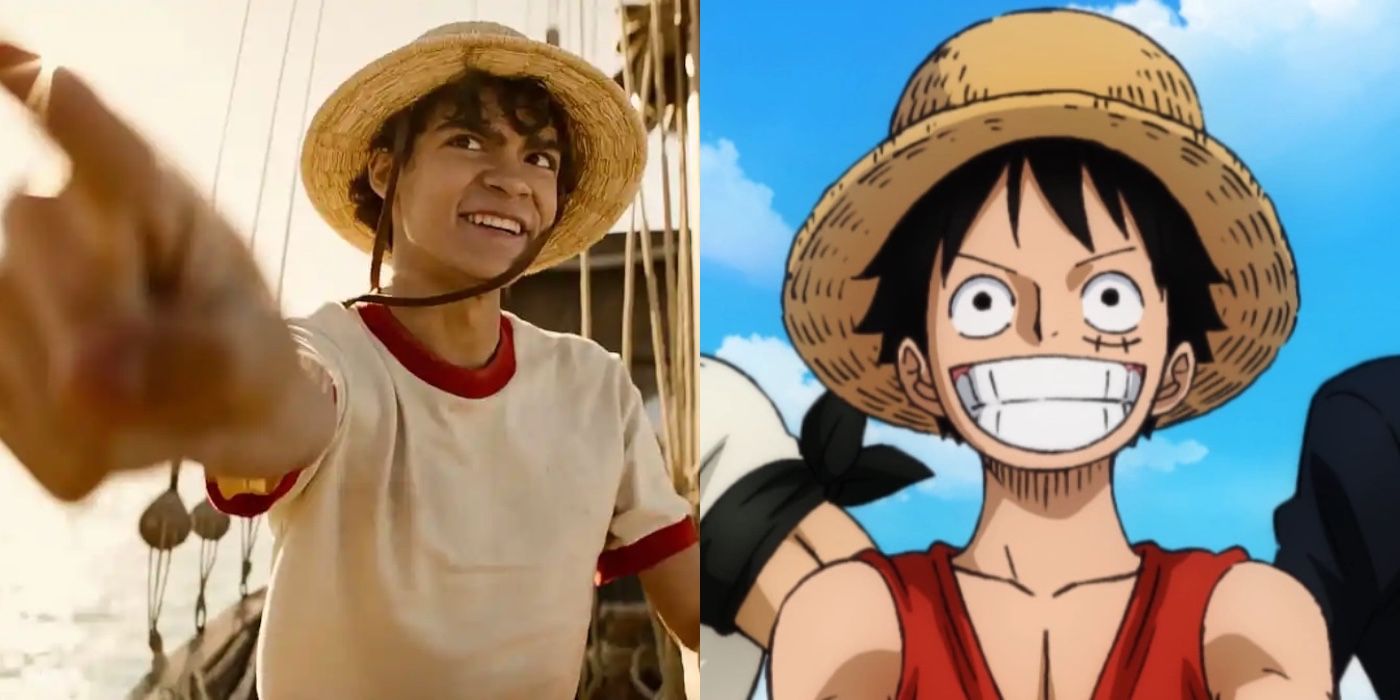 Iñaki Godoy plays Monkey D. Luffy in the Netflix live-action One Piece cast and seems like an ideal choice for the part. Best known for his roles in La querida del Centauro and Who Killed Sara?, Godoy effortlessly manages to capture Luffy's trademark energy and enthusiasm, and is the perfect age to accurately portray the character, who is only seventeen before the time skip. Prior to playing Luffy in One Piece, Iñaki Godoy has starred in MexZombies and The Imperfects.
Godoy's casting in a show as prominent on Netflix's agenda is a great move forward for the representation of Latin American actors, and the casting is accurate to Oda's statements on what nationality every Straw Hat would be if they existed in the real world. Granted, it's not entirely accurate to the creators original vision, since Godoy is Mexican and Oda said that Luffy would be Brazilian, but the fact that they aren't whitewashing an anime character like Ghost in Shell with Luffy still speaks bounds.
Mackenyu Arata As Roronoa Zoro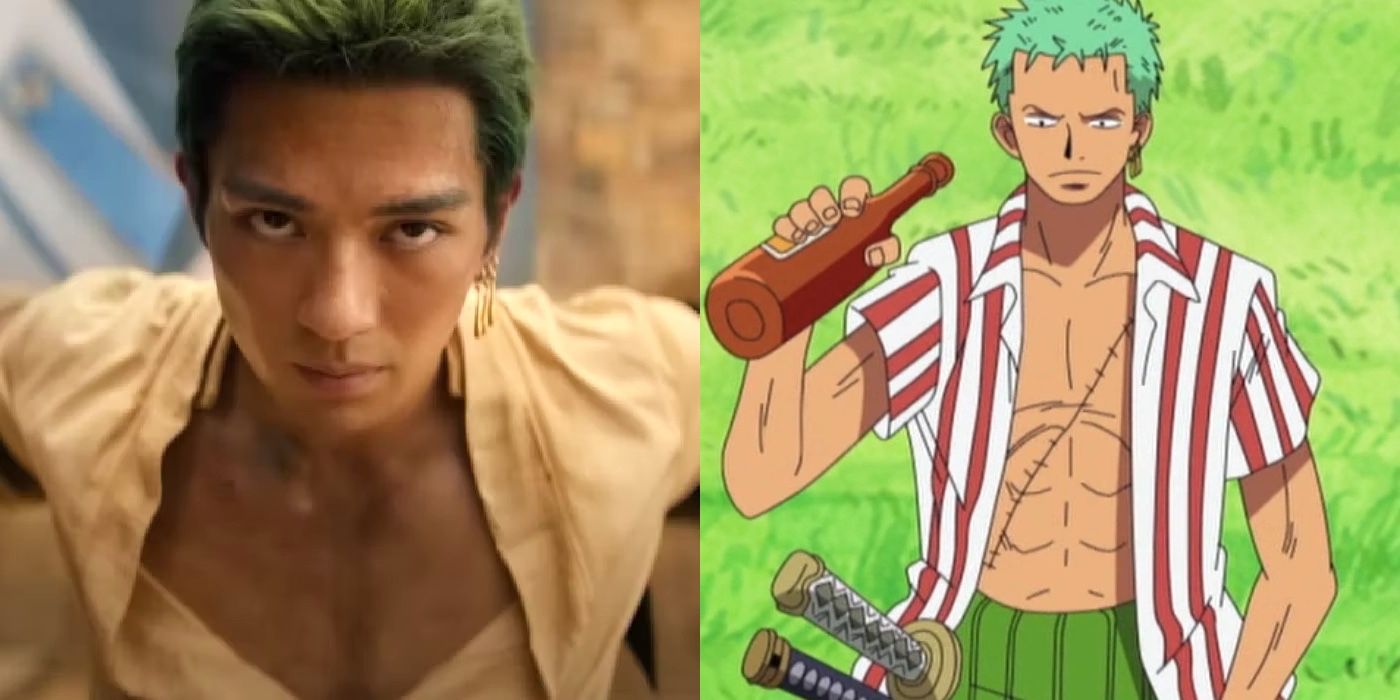 Mackenyu Arata's Netflix live-action One Piece cast character is Roronoa Zoro. Oda had previously stated that Zoro would be Japanese in real life, so much like Godoy being cast as Luffy, the series is already making good decisions simply based on this merit. Mackenye also exhibits an air of toughness that's so vital to Zoro's character that wouldn't be the same without it. It certainly helps that he has experience playing an anime tough guy through his role of Okuyasu Nijimura in the live-action adaptation of JoJo's Bizarre Adventure: Diamond Is Unbreakable, and he even has experience playing an anime swordsman as Yukishiro Enishi in Rurouni Kenshin: The Final.
Emily Rudd As Nami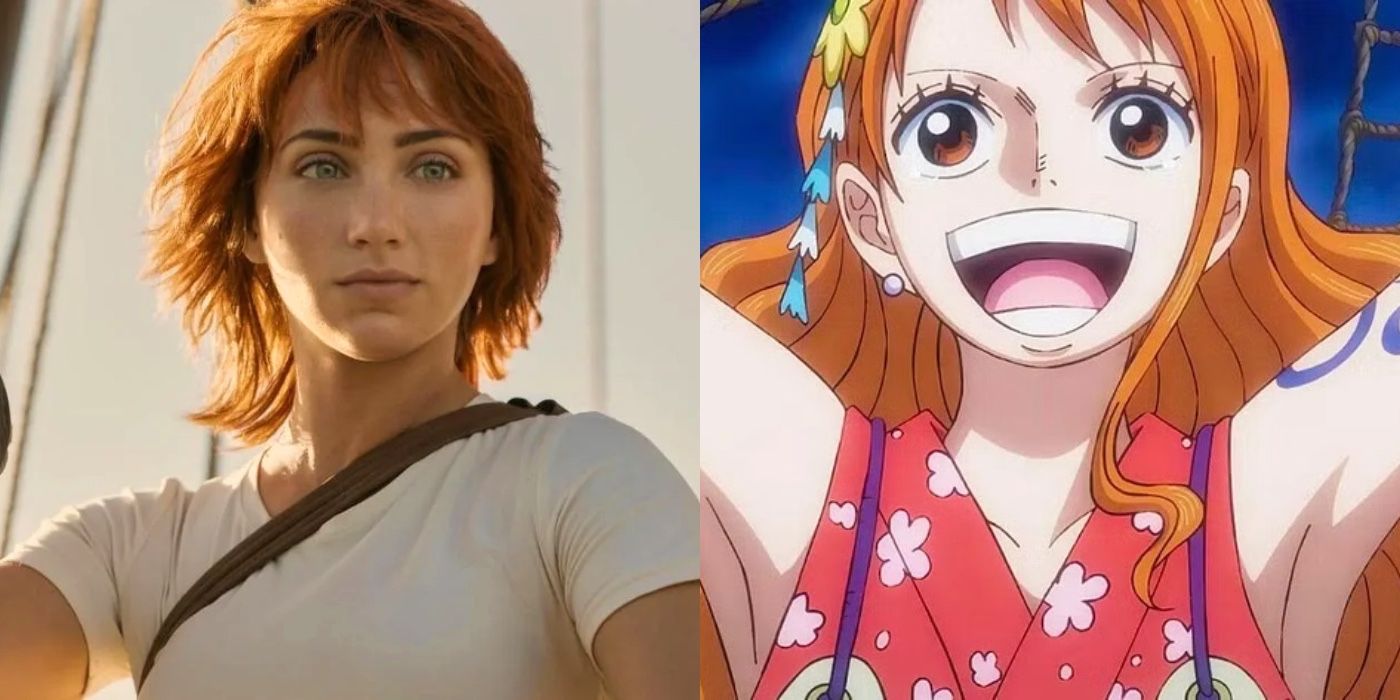 Emily Rudd joins the Netflix live-action One Piece cast as Nami, the navigator and occasional femme-fatale of the Straw Hats. Best known for her roles in The Romanoffs and Fear Street Part Two: 1978, Rudd exudes a lot of the happiness the charismatic thief Nami gives off throughout the series, both before and after her main arc is dealt with. If nothing else, she's made it clear that's she very excited about being cast for the part, so there'll be no doubt about her commitment and investment in the role. After her stint in the Fear Street cast, Rudd has had roles in Moonshot and Hunters.
Jacob Romero Gibson As Usopp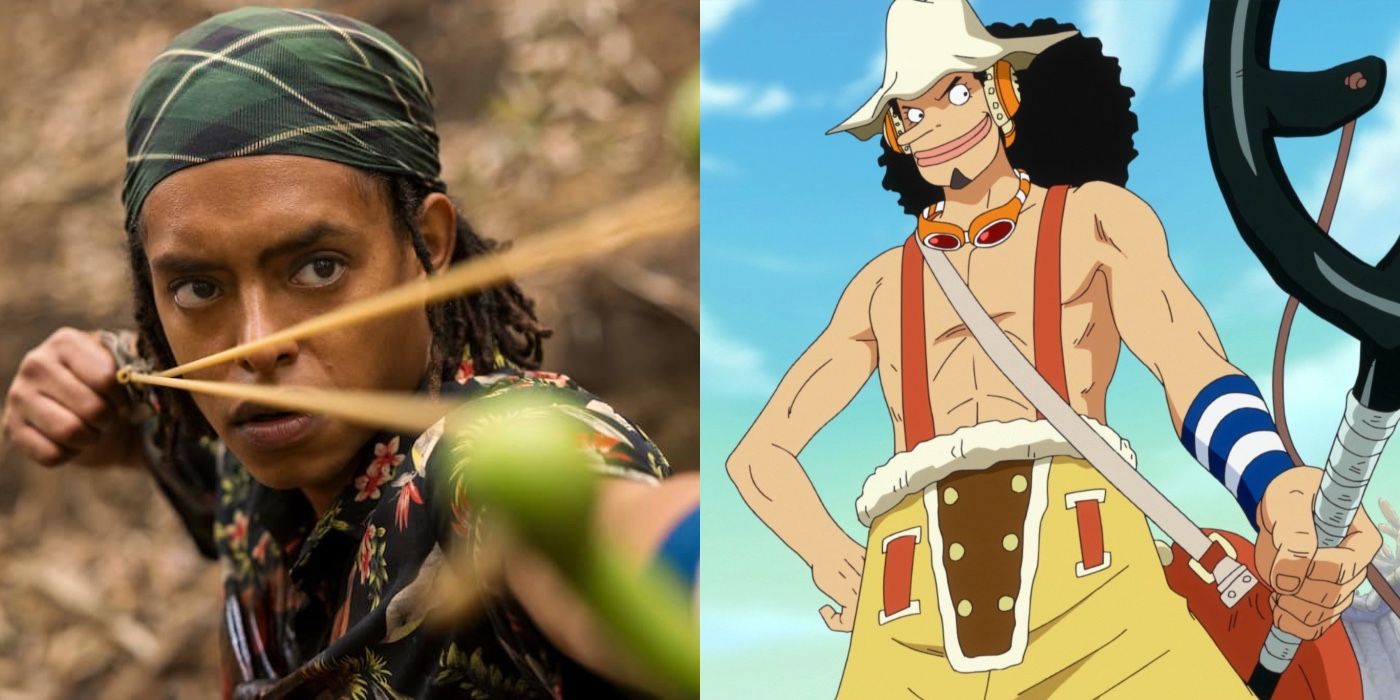 Jacob Romero Gibson's Netflix live-action One Piece cast character is Usopp, the sniper and consummate liar of the Straw Hat Pirates. Best known for his role on Greenleaf, Gibson turned out to be an ideal choice to play Usopp in live-action, and he certainly has the energy for the part and the enthusiasm needed for the role. Usopp also got a costume change for his live-action counterpart and the series sees him using his first weapon, a slingshot named Ginga Pachinko. A relative newcomer prior to playing Usopp in the live action One Piece, can also soon be seen in upcoming thriller movie Blairsden.
Taz Skylar As Sanji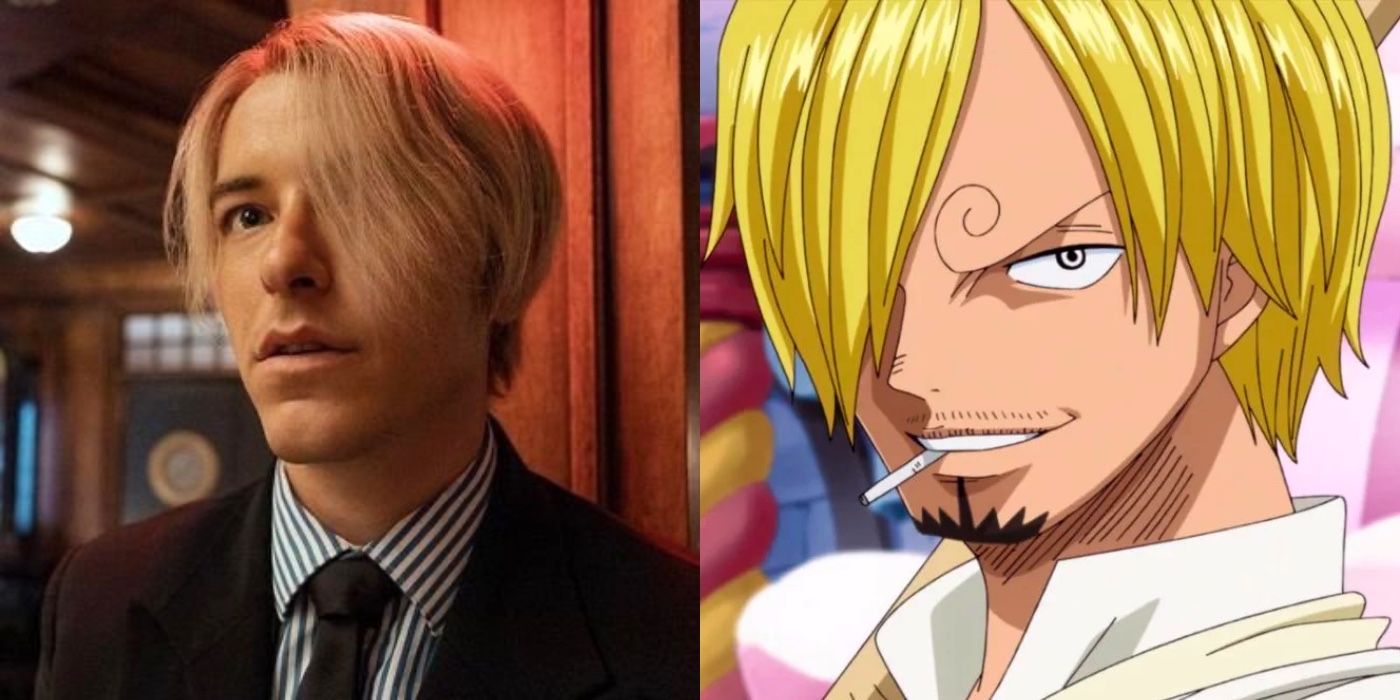 Taz Skylar joins the Netflix live-action One Piece cast as Sanji, playing the Straw Hat's chef and Casanova wannabe. Skylar toned down his normally muscular physique and punkish expression to accurately portray Sanji, who's usually portrayed as having a slimmer build (and could use a reinvention thanks to Sanji's womanizing ways). Skylar showcased his acting ability well in projects like The Reserves and Villain, so there shouldn't be any doubt about him having the ability to pull off the role. Regardless, when playing Sanji in the live-action One Piece cast Taz Skylar showed his range, as previous characters he's played in shows like like The Lazarus Project are quite different from Sanji.
Peter Gadiot As Shanks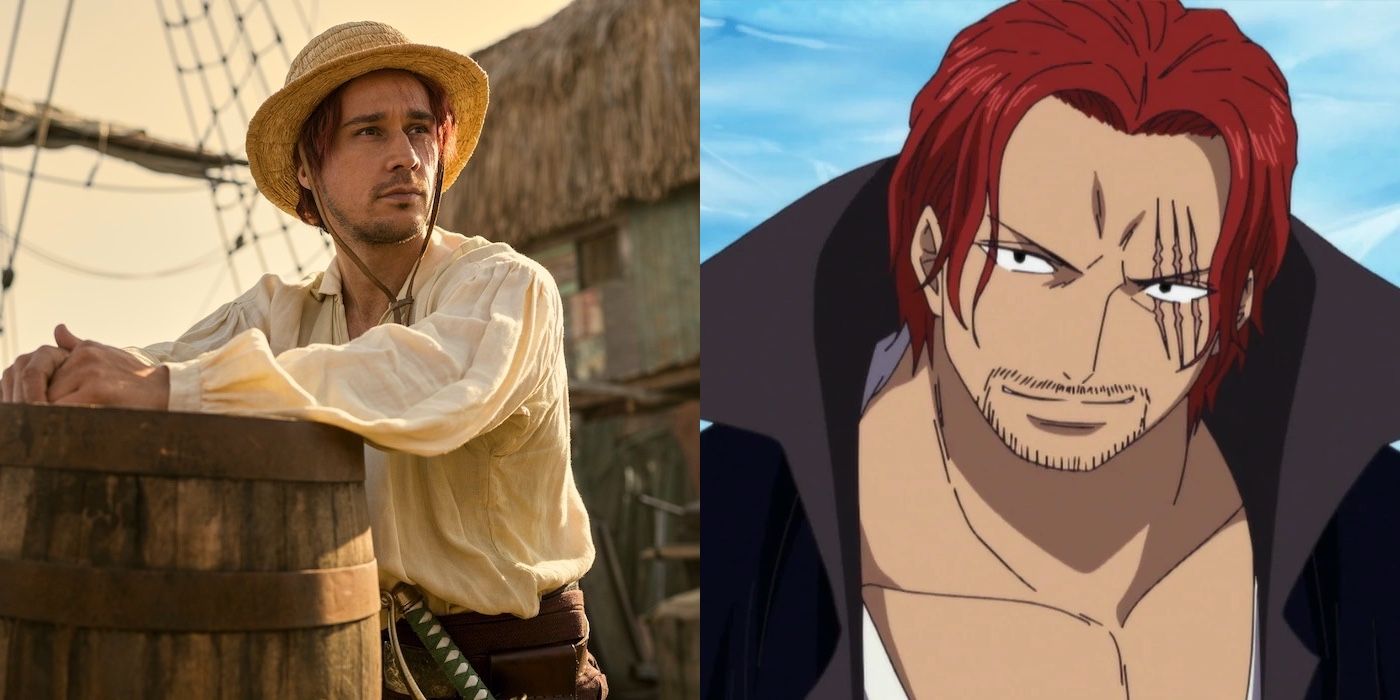 Peter Gadiot plays Shanks in the Netflix live-action One Piece cast, the leader of the infamous red-haired pirates. Shanks acts as Luffy's childhood idol as he's the one who inspired Luffy to start a pirate crew in the first place. All actor Peter Gadiot needed to do to look like Shanks was slap on a red wig and put on a pirate suit and the resemblance is uncanny. It wasn't hard to imagine the actor embodying the hardened pirate, and Gadiot didn't disappoint. Outside of playing Adam in Yellowjackets, Gadiot has also had roles in Queen of the South and Matador.
Langley Kirkwood As Captain Morgan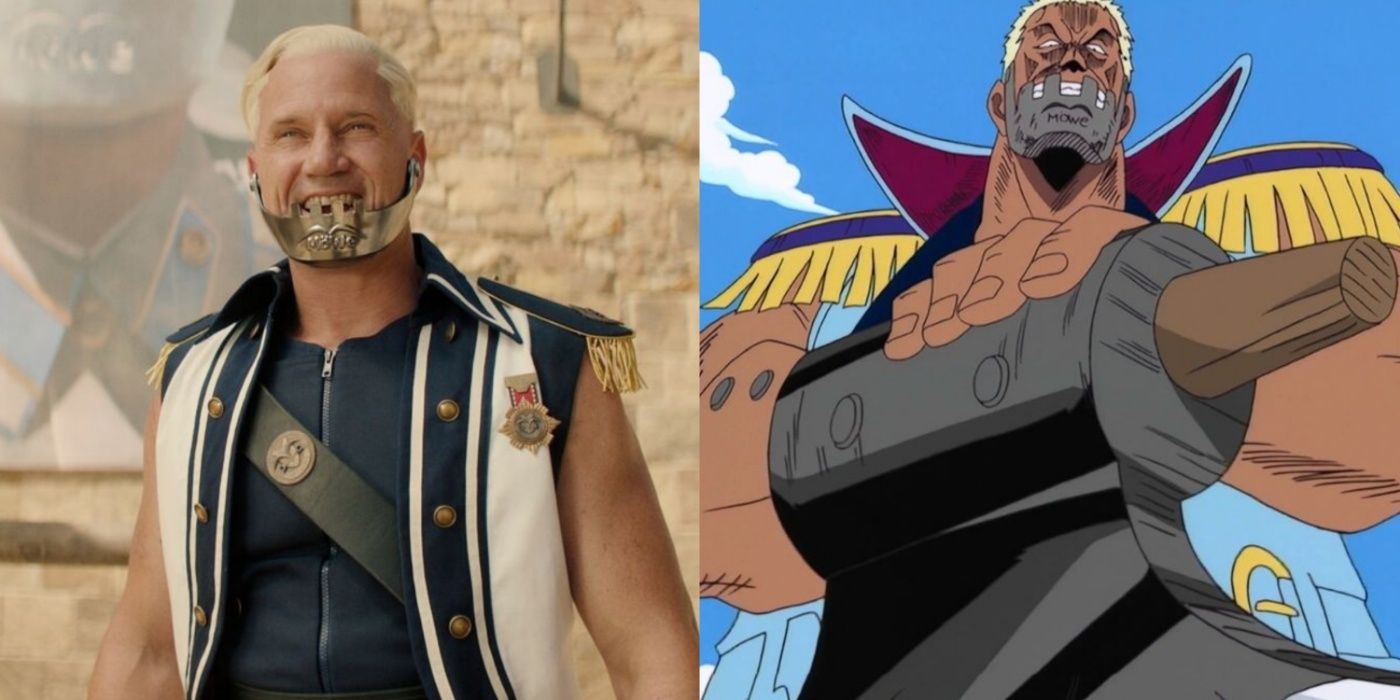 Langley Kirkwood joins the Netflix live-action One Piece cast as Captain Morgan, leader of the Navy. Morgan and co are after the Straw Hats and Captain Morgan doesn't take kindly to being constantly evaded by Luffy. With a big ego and an axe for a hand, Morgan could have been one of the biggest antagonists of the series' first season. However, his vanity and corruption ended up toned down from the manga. Langley Kirkwood's appearance as Judge Lexx in Dredd showed he was perfect for a hyper masculine military-type character like Captain Morgan. Outside of the One Piece live-action cast, Langley has also had parts in Warrior, Mia and the White Lion, and Banshee and can soon be seen in White Lies.
Aidan Scott As Helmeppo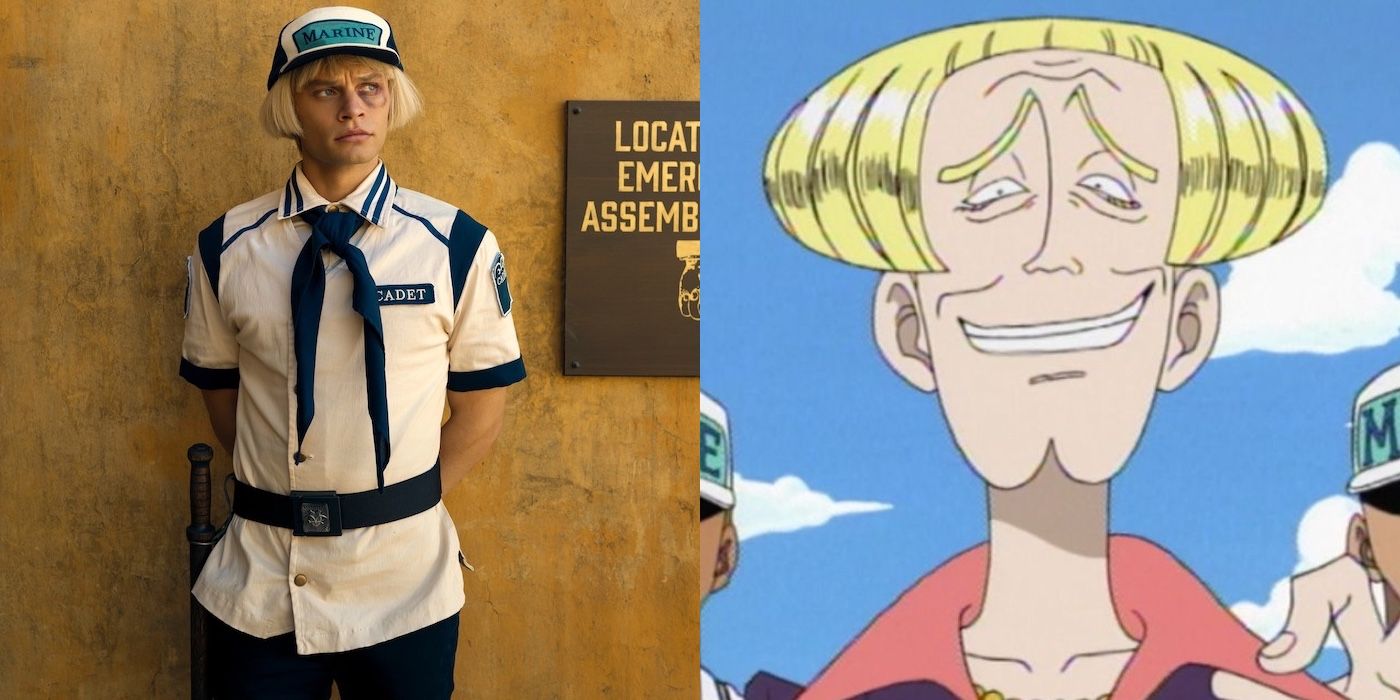 Aidan Scott's Netflix live-action One Piece cast character is Helmeppo, Captain Morgan's son. In One Piece, Helmeppo's ego is just as big as his father's, and he uses his status and resources to bully those around him. While he's rather insufferable, he's quite enjoyable to see on the screen. Actor Aidan Scott certainly had the necessary sneer to take on Helmeppo, and the live-action version is almost more tolerable than the anime. Helmeppo in One Piece is Aidan Scott's biggest one to date outside of a few background characters. Beyond One Piece, Scott has had parts in Theodore Roosevelt, The Kissing Booth 2, and The Power.
Jeff Ward As Buggy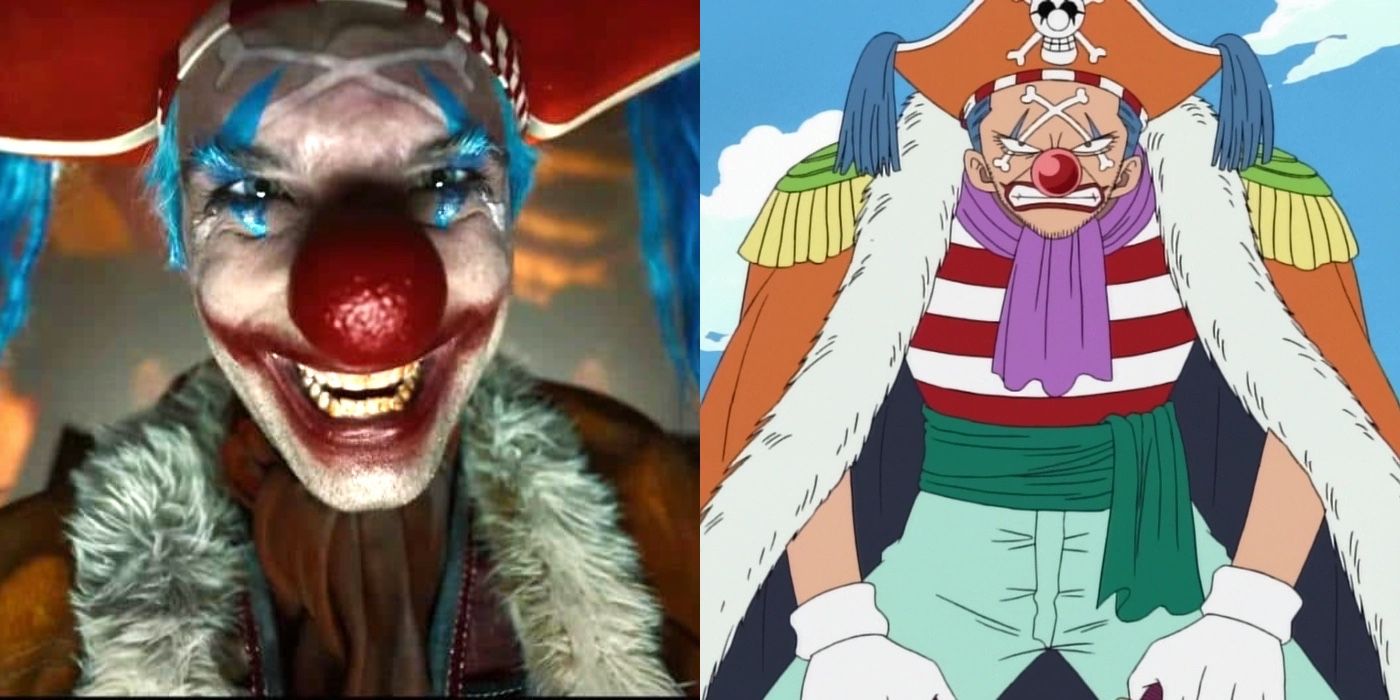 Jeff Ward plays Buggy in the Netflix live-action One Piece cast and his character got a pretty terrifying makeover. Leader of the Buggy Pirates crew, Buggy is a formidable foe, and Netflix really upped the ante on his appearance to reflect that, turning him into a terrifying clown rather than a disturbing one. Buggy can split his body into different pieces with the use of his devil fruit and control each of them individually. Jeff Ward's look as the character is interesting, and supported by some slick-handed CGI and special effects to make his Chop Chop self-dismemberment characters work in live-action. Prior to One Piece, Jeff Ward has played other memorable roles like Deke Shaw on Agents of S.H.I.E.L.D., Roy Hardaway in Brand New Cherry Flavor, and Charles Manson in Manson's Lost Girls.
Steven John Ward As Dracule Mihawk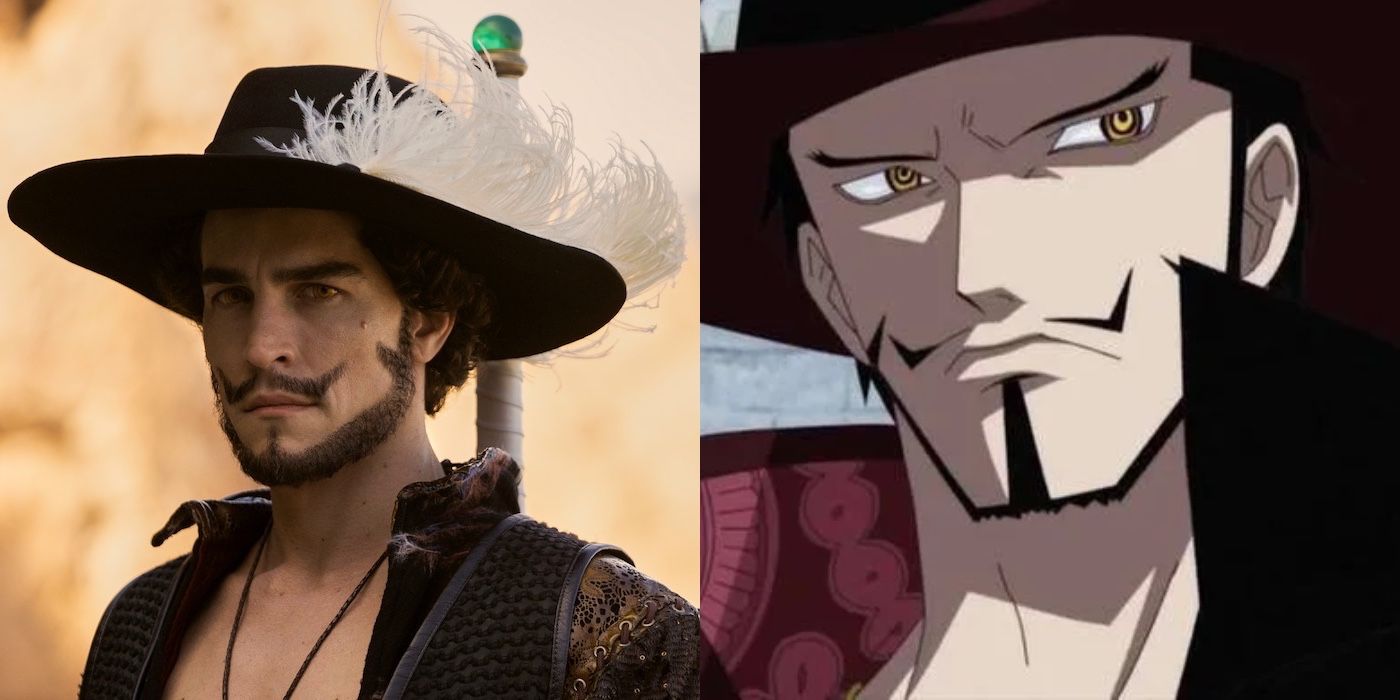 Steven John Ward joins the Netflix live-action One Piece cast as Dracule Mihawk, the greatest swordsman in the world — or at least within the One Piece universe. Mihawk will eventually come into conflict with Zoro over this title, which is something that Zoro wants for himself. Ward looked the part of Mihawk, as evident when he made his first appearance in the show's fifth episode. Previously working as a casting director, Ward is relatively new to the industry as an actor meaning Dracule will be the first time he will be able to showcase his talents. Outside of One Piece, he has appeared in The Day We Didn't Meet and Inconceivable.
Morgan Davies As Koby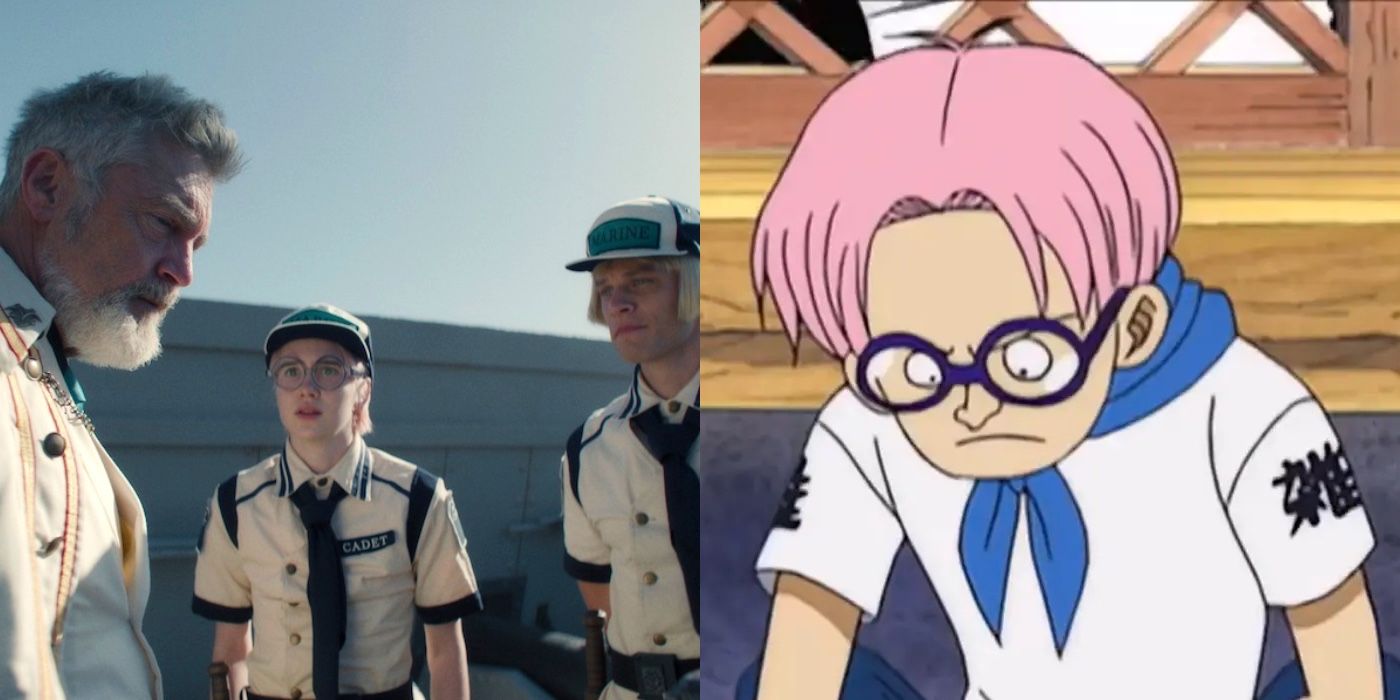 Morgan Davies plays Koby in the Netflix live-action One Piece cast. When Luffy first meets Koby he's an insecure and overwhelmed member of Alvida's pirate crew. While it may not be in Luffy's best interest, he encourages Koby to follow his dreams and leave Alvida behind, becoming instead a member of the Marines. Davies first got his start appearing in the 2008 crime drama Green Fire Envy and has had roles in numerous films and TV shows like The Hunter or Terra Nova since. Most recently, Davies starred as Danny in the film Evil Dead Rise.
Vincent Regan As Vice Admiral Garp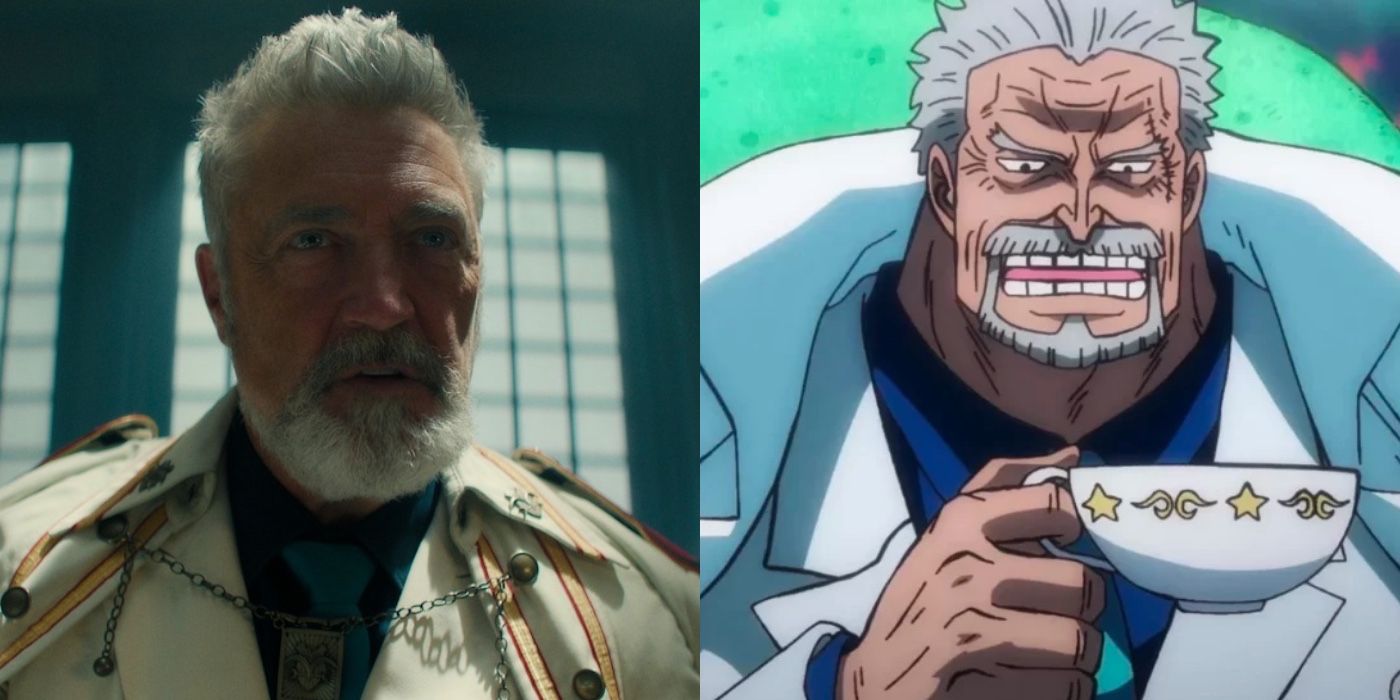 Vincent Regan joins the Netflix live-action One Piece cast as Vice Admiral Garp. In direct opposition to Luffy and the pirates, Garp is a highly decorated Marine man famous for capturing the King of the Pirates, Golden Roger. Garp is highly against Luffy's dreams of ascending the pirate ranks and becomes something of a mentor to Koby once he joins the cause. Actor Vincent Regan got his start in an episode of Between the Lines but is best known for historical epics like 300, Troy, and Clash of the Titans. He will soon play Atlan in Aquaman and the Last Kingdom and more recently starred in Luther: The Fallen Sun and Before We Die.
Craig Fairbrass As Zeff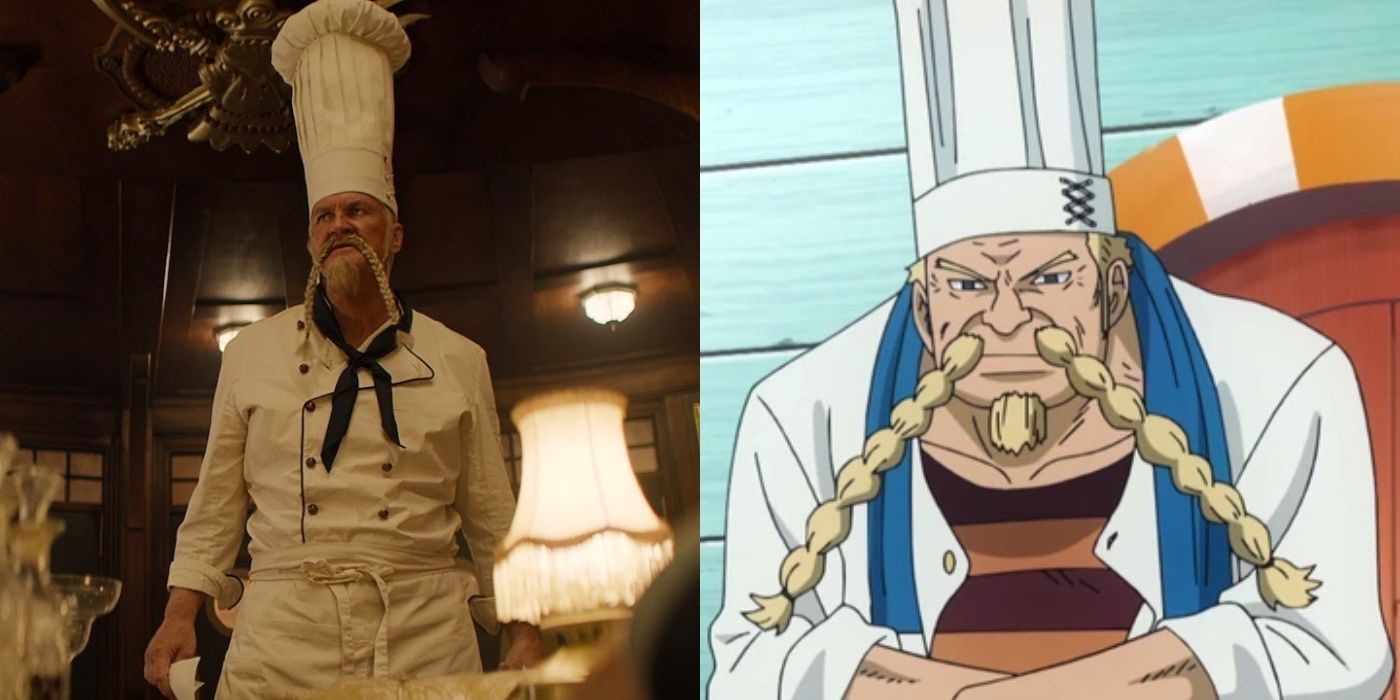 Craig Fairbrass' Netflix live-action One Piece cast character is Chef Zeff. While Zeff was once a renowned and feared pirate identified by the blood on his shoe, he now runs the floating restaurant Baratie and acts as a surrogate father to Taz Skyler's Sanji. British actor Craig Fairbrass got his start on the screen all the way back in 1979 appearing in the crime drama Scum. Fairbrass has a variety of credits to his name, providing various voices across the Call of Duty franchise and portraying Dan Sullivan in EastEnders. He's best known for the films Cliffhanger, Villain, and Rise of the Footsoldier 3 and recently had a role in A Violent Man.
Ilia Isorelýs Paulino As Alvida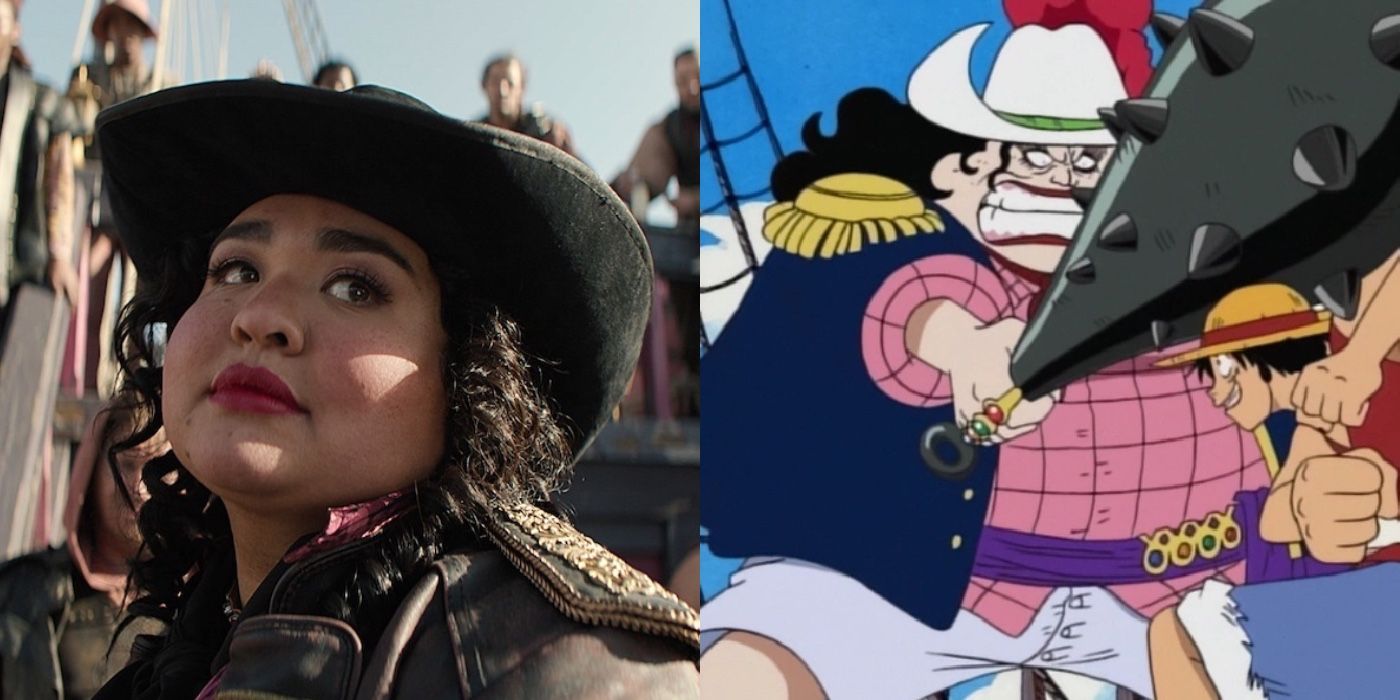 Ilia Isorelýs Paulino plays Alvida in the Netflix live-action One Piece cast. Alvida is a ruthless and severe pirate who is obsessed with her own appearance and seeks to increase her own bounty through unspeakable acts. In the One Piece anime series, she's one of the first antagonists that Luffy encounters, and that plays true in the live-action One Piece series as well. Actress Ilia Isorelýs Paulino is relatively new to the screen but has quickly gained acclaim playing Lila Flores in The Sex Lives of College Girls and Rosa in Queenpins. She also portrayed Thelma in Me Time and can soon be seen in the comedy Family Leave.
Alexander Maniatis As Klahadore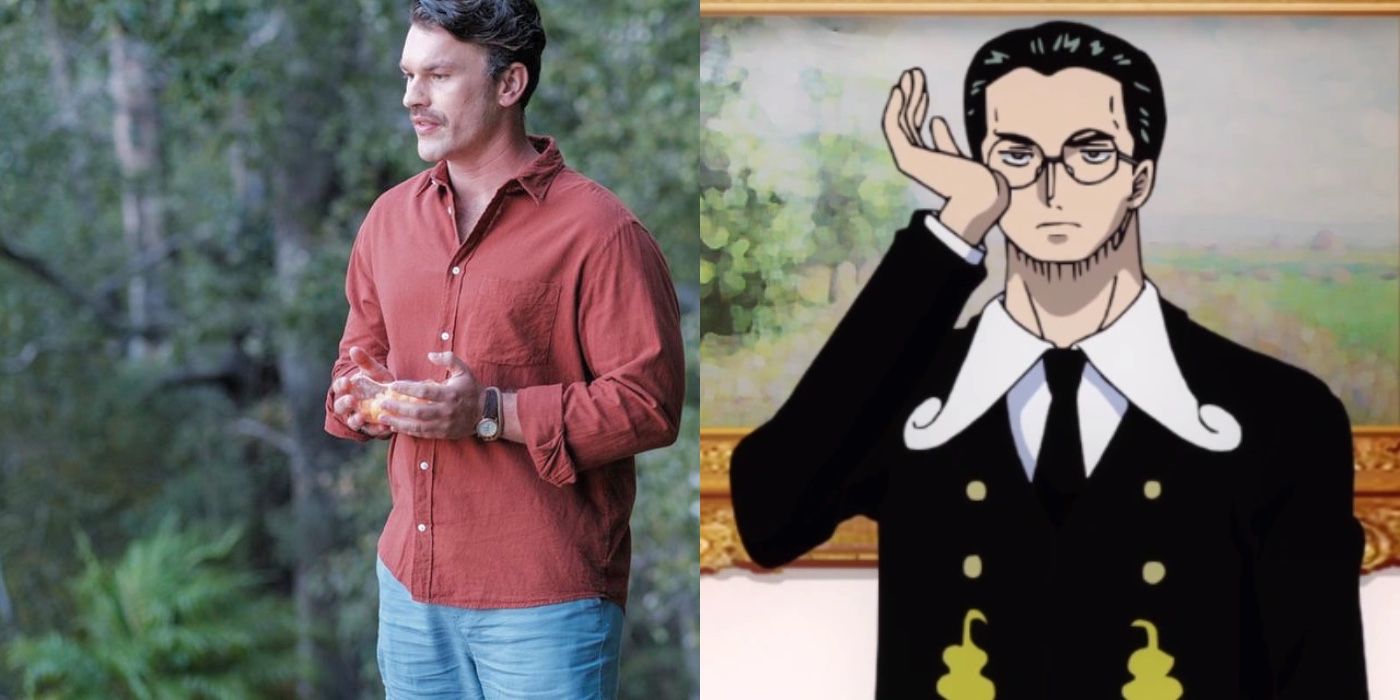 Alexander Maniatis joins the Netflix live-action One Piece cast as Klahadore. Klahadore is introduced through Usopp's old friend Kaya, and he acts as her butler and guardian since the death of her parents. Based in South Africa, actor Alexander Maniatis has made appearances in television shows like Warrior, Sara se Geheim, and The Young Pope. He's also appeared in several TV movies such as Love, Lies and Hybrids, Asseblief & Dankie, and Die Langnaweek: Die Vejaarsdag. Maniatis most recently had a small role in The Power as a Carpathian Guard.
McKinley Belcher III As Arlong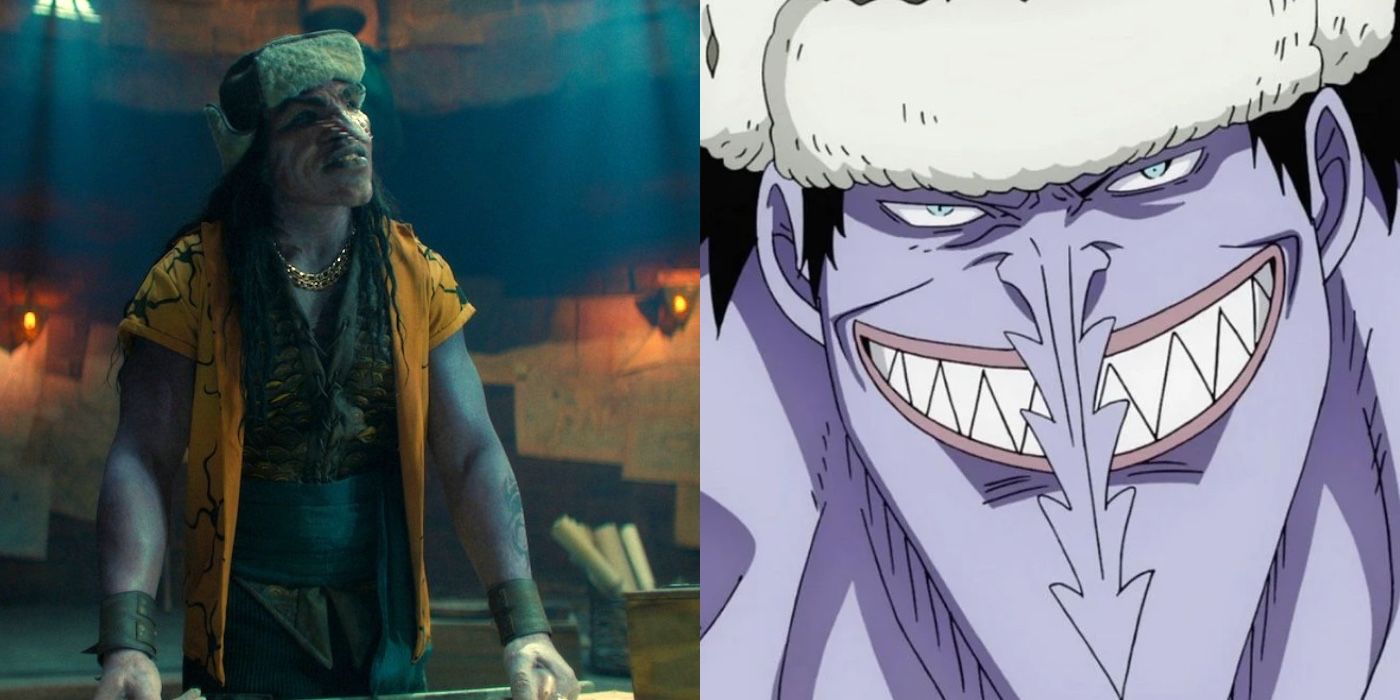 McKinley Belcher III's Netflix live-action One Piece cast character is Arlong. Half-human and half-sawfish shark, Arlong has a deep hatred for humans and is one of the most dangerous pirates that Luffy will encounter as he searches tirelessly for the One Piece. Belcher has made several small appearances on crime procedurals like Rizzoli & Isles, Chicago P.D., and Law & Order: LA, but is best known for his arc on Ozark as Agent Trevor Evans, playing Anthony Carter in The Passage, and Mark in The Art of Racing in the Rain. He recently played G Money in We Own this City and will soon star in Eric.
Armand Aucamp as Bogard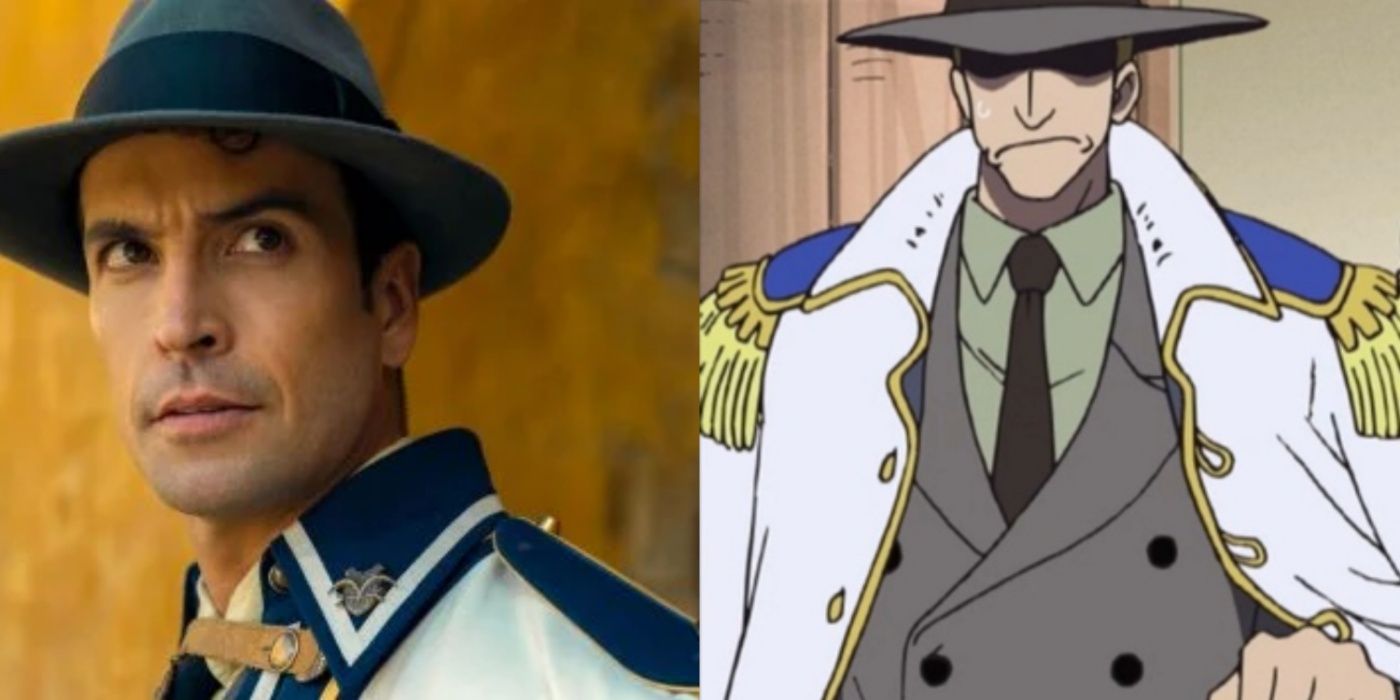 Armand Aucamp plays Bogard in the Netflix Live-Action One Piece cast. Bogard is part of the Marines, the right-hand man of Vice Admiral Monkey D. Garp. In the series, he is loyal to a fault and supervises both Koby and Helmeppop at the Marine Headquarters. While a smaller role in the first season, Bogard plays a large part in the future and could be a major character in One Piece season 2. Armand Aucamp is a South African actor who has been acting since his debut in Chronicle in 2012. His biggest breakout came in 2014 when he picked up the recurring role of Ben Human in Sterlopers. He has also appeared in the TV series Hard Copy, Kompleks, and Die Boekklub. In 2021, he picked up one of the lead roles in Troukoors and also appeared in the 2023 series Warrior.
Michael Dorman as Gold Roger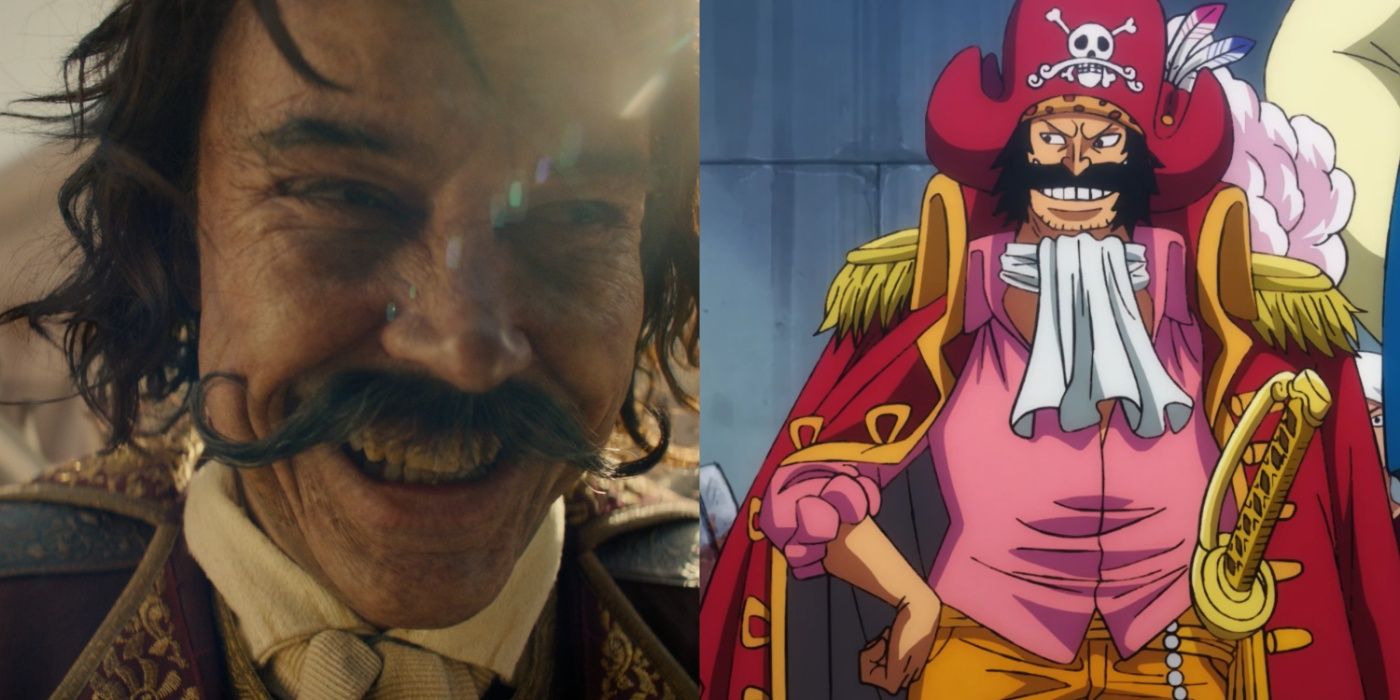 Michael Dorman's Netflix Live-Action One Piece cast character is Gold Roger. He is a legendary pirate and the captain of the Roger Pirates, the former King of the Pirates whose death kickstarts the global search for the One Piece treasure. He's playhed by Michael Dorman, a New Zealand actor whose first major role was Australian TV drama The Secret Life of Us in 2002​​​​. He got his international breakout in the Prime Video comedy-drama Patriot with Kurtwood Smith, where he played John Tavner. This also wasn't his first stint in the pirate genre, as he played First Officer Wade in Pirates of the Caribbean: Dead Men Tell No Tales. He has since gone on to become a star in the Apple TV+ series For All Mankind and the horror movie Invisible Man. In 2021, he took on the role of Joe Pickett in the Paramount+ series of the same name.
Celeste Loots as Kaya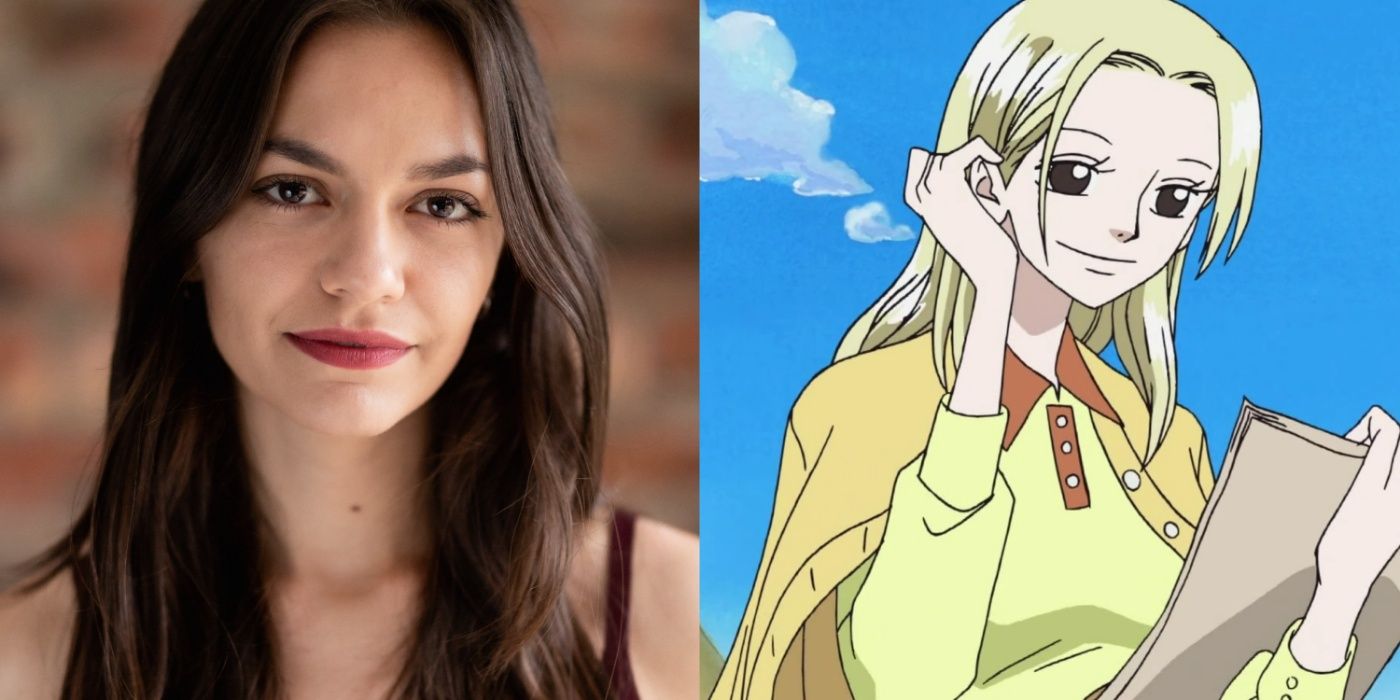 Celeste Loots joins the Netflix Live-Action One Piece cast as Kaya. She is a wealthy girl who gained her money after her parents died. Usopp was a friend who visited to help make her laugh. Loots is a relatively unknown actor. While she's not an integral character throughout One Piece she's nevertheless memorable thanks to her significance in Usopp's first appearance and origin prior to joining the Straw Hats. Actor Celeste Loots has appeared in two TV shows — FDR and Project Dina — in single-episode appearances.
Chioma Umeala as Nojiko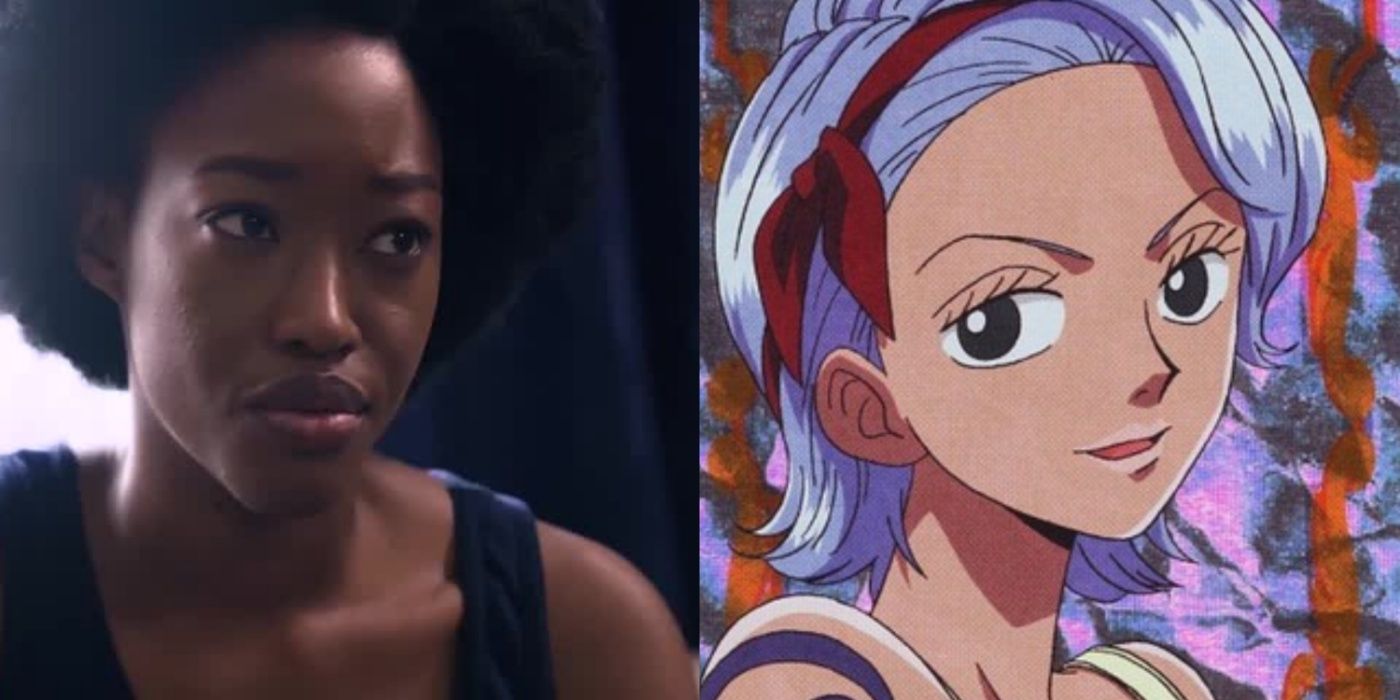 Chioma Umeala plays Nojiko in the Netflix Live-Action One Piece cast. She is the owner of a tangerine farm and is Nami's adoptive older sister. The two were raised together, and she was an ally of the Straw Hat Pirates. Chioma Umeala is a Nigerian actor from South Africa who gained recognition thanks to her role as Ayo on Isono, a BET Africa scripted drama series. Her only other major role was in the movie The Woman King as Tara.
Amber Hossack as Moodie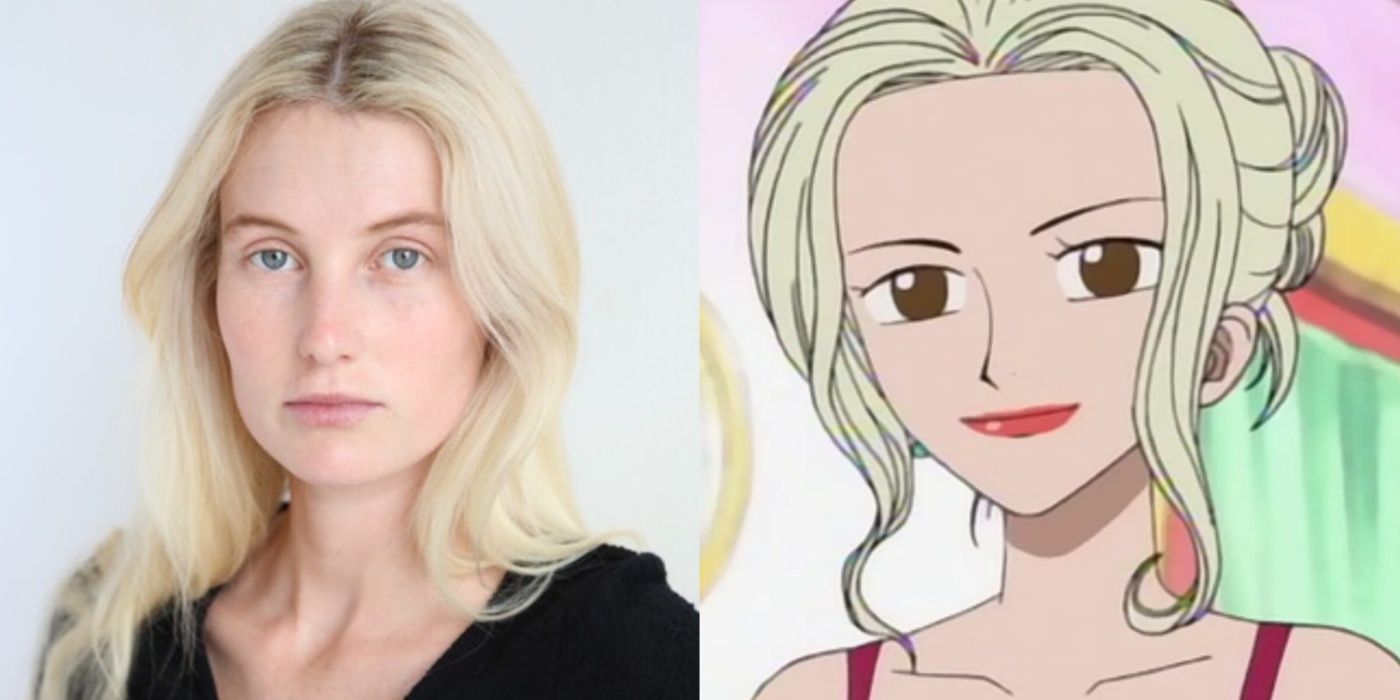 Amber Hossack's Netflix Live-Action One Piece cast character is Moodie. Moodie is another relatively minor One Piece character whose appearance was still looked forward to by those of the original anime and manga thanks to her place in the origin of one of the Straw Hats. In Moodie's case it's Sanji, as she's the woman that Fullbody takes to the Barate. When Sanji tries to hit on her, it causes problems between Sanji and Fullbody. Amber Hossack, who plays Moodie in the live-action One Piece cast, is an actor from South Africa who started her career as a child actor. Her only other role before the live-action One Piece cast was in a movie called Cut-Out Girls.
Lindsay Reardon as Mayor Boodle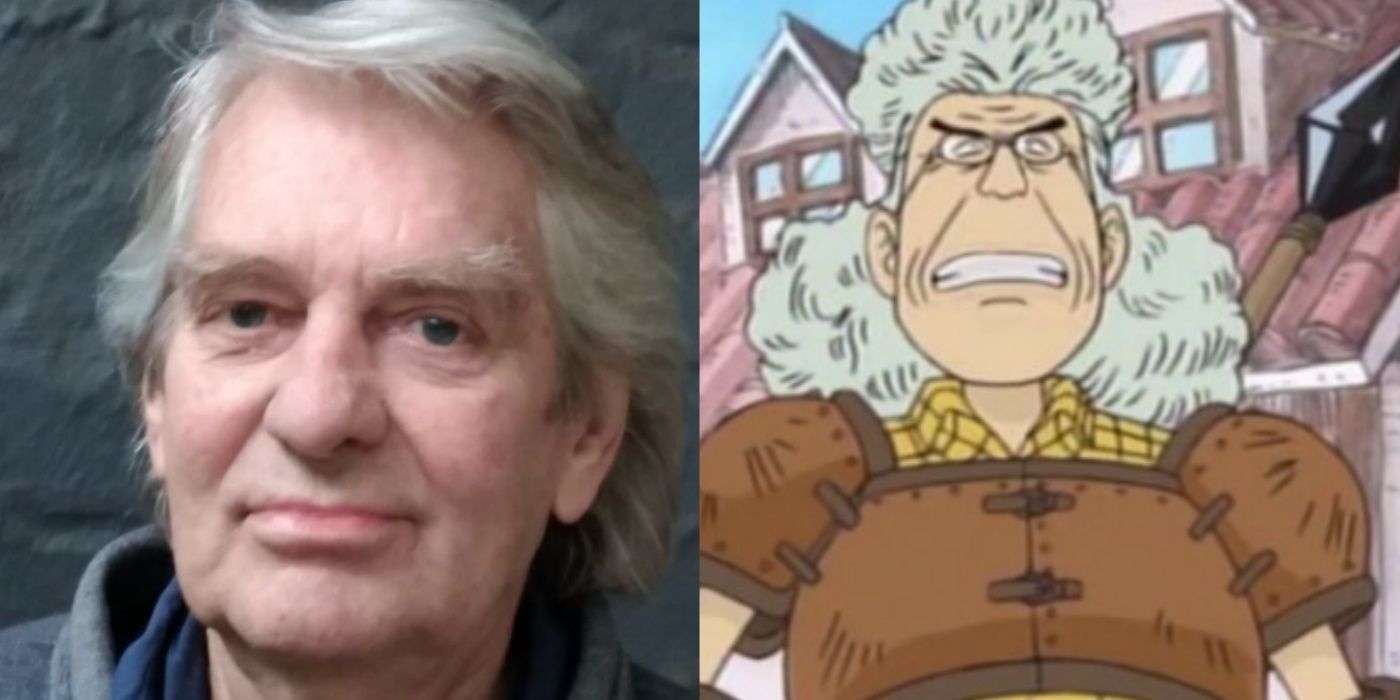 Lindsay Reardon joins the Netflix Live-Action One Piece cast as Mayor Boodle. He is an ally of the Straw Hats and is the mayor of Orange Town. He began his acting career in 1977 and had roles in several movies over the years, including Dark Justice, The Masque of the Red Death, and Othello. However, he had no roles after 1997 until he returned to the TV series Dam in 2021 as Priest. He then played John Wool in the TV miniseries Abraham Lincoln before showing up in the Netflix One Piece live-action adaptation.