A new piece Captain America: New World Order fan art imagines Harrison Ford's General Thaddeus "Thunderbolt" Ross becoming the Marvel Cinematic Universe's Red Hulk. Originally played by William Hurt, General Ross didn't make his MCU debut until the 2008s The Incredible Hulk. While it would take another eight years for the character to make his MCU return Captain America: Civil War, Hurt's General Ross quickly became an integral part of the franchise narrative following the introduction and subsequent repeal of the Sokovia Accords. Sadly, Hurt died last March, although screen veteran Ford was later announced to take over the role for Phase 5 Captain America: New World Order.
With Marvel's decision to continue with the character of General Ross, it looks like Kevin Feige is working on introducing his Red Hulk form from the comics. Now a new piece of fan art from the artist 21xfour imagine what Ford's version of Red Hulk could look like if this happens.
This latest piece of art comes hot on the heels of debunked fan theories that Red Hulk would make his MCU debut during last year's She-Hulk: Lawyer The Disney+ series. Although such an appearance would never actually occur, Jennifer Walters directly encouraged fans in episode 8 that the character should enter the franchise.
Related: Marvel secretly hinted that General Ross is already the Red Hulk in the MCU
When will MCU introduce General Ross as Red Hulk?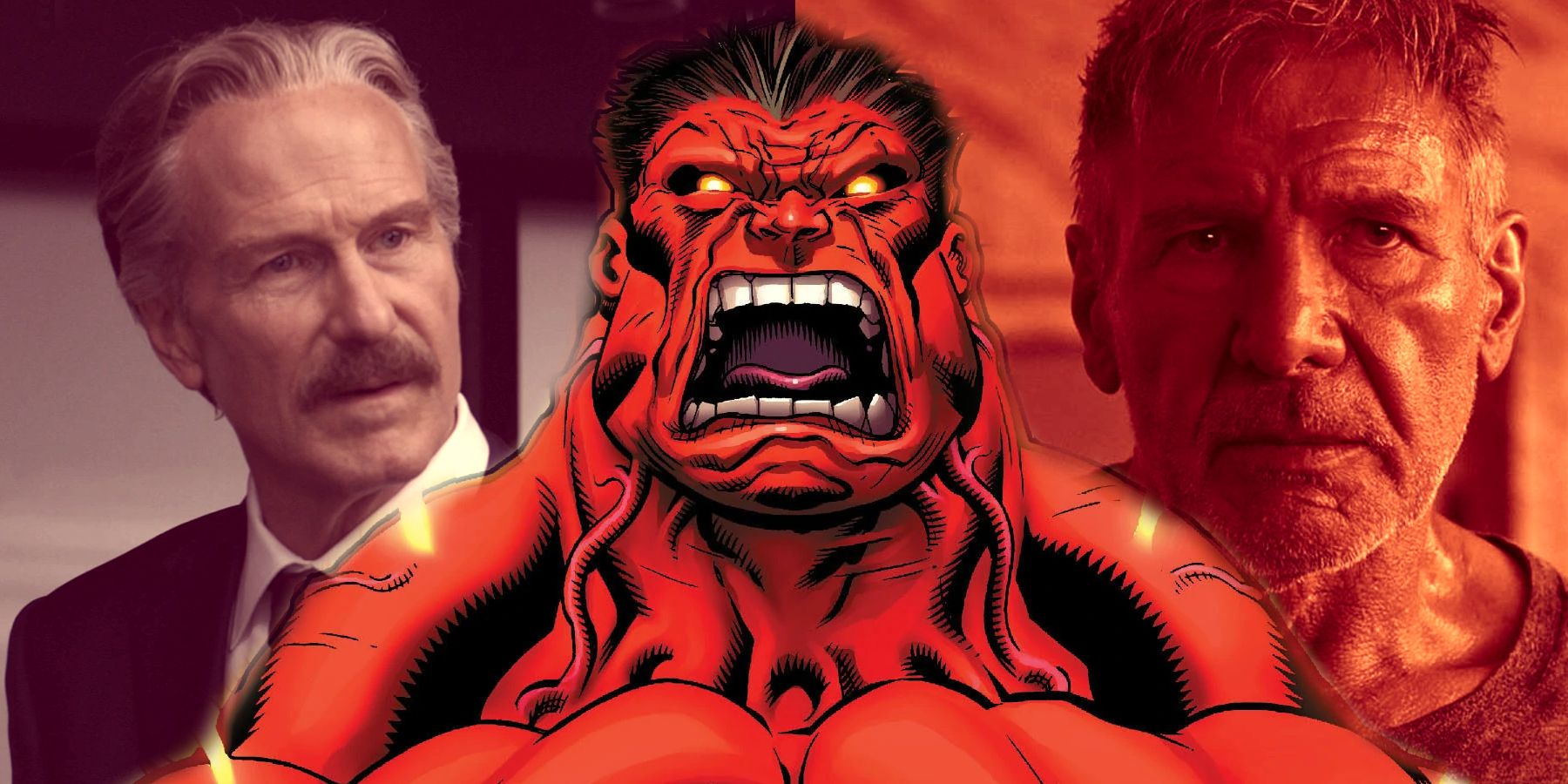 Marvel's decision to replace Hurt with Ford clearly indicates that they have big plans for his character going forward. Instead of writing General Ross out of the franchise, Feige and his team have chosen to replace the original actor with one of the biggest Hollywood stars working today. Such a move lends itself to the idea that General Ross' highly anticipated transformation into the Red Hulk is imminent and likely to take place sometime during the franchise's Phase 5 slate.
Featuring Ford's first MCU appearance as Ross is currently slated to take place next year Captain America: New World Order, it would be logical to expect his initial transformation to take place sometime during the events of that film. But with Tim Blake Nelson's the Leader already confirmed as the film's main antagonist, Captain America: New World Order may already be too busy a film to reveal such a game-changing character. Of course, revealing such a pivotal moment in a post-credits sequence wouldn't be out of the question, given the way other big MCU reveals have typically taken place in the past.
The next most logical place for Ford's Ross to appear as the Red Hulk would be Thunderbolts, also expected for a 2024 release. With General Ross often associated with iterations of the anti-hero team like Red Hulk in the comics, it would make sense that his transformation would take place during this particular franchise outing. The events in Captain America: New World Order could even potentially lead directly into his introduction as the Red Hulk, with the leader being ultimately responsible for his transformation in the first place. But, or when that happens, audiences will be eager to see if Ford really manages to sob through the MCU's next exciting phase.
Next: Thunderbolt Ross could be an MCU mainstay, even if Harrison Ford isn't
Source: 21xfour/Instagram