Summary
The Twisted Metal TV show on Peacock successfully brings the over-the-top violence, dark humor, and bizarre characters of the video game series to live-action.
The stellar cast, including Anthony Mackie, Stephanie Beatriz, and Thomas Haden Church, brings the larger-than-life characters from the games to life.
Will Arnett's voice acting as Sweet Tooth, alongside Samoa Joe's portrayal on-screen, steals the show and is a perfect fit for the deranged killer clown character.
The Twisted Metal TV show is Peacock's bombastic action series, and the Twisted Metal cast has been integral in bringing Sony's post-apocalyptic destruction derby games to live-action. Twisted Metal is based on the video game series, all of which focus on lethal competitions (more often than not organized by the nefarious Calypso) where the roster of larger-than-life characters battle to the death in armored vehicles. The most iconic Twisted Metal character is undeniably Sweet Tooth, a deranged serial killer clown. While the Twisted Metal games were never runaway financial successes, they gained a dedicated cult following for their over-the-top violence, dark humor, and of course, bizarre oddball characters — something Peacock's Twisted Metal has now achieved too.
Similarly to the games, Sweet Tooth — voiced in Twisted Metal by Will Arnett with Samoa Joe playing the clown on-screen — steals the show, but he's far from the only character that's made the Peacock's live-action game adaptation a success. The Sony-developed Twisted Metal show has a stellar cast that brings the unbelievably bombastic range of characters to life. Led by Anthony Mackie as John Doe, Stephanie Beatriz as Quiet, and Thomas Haden Church's imposing Officer Stone, the cast of Twisted Metal is exceptionally well-chosen throughout. Many characters from the various Twisted Metal games debuted in season 1, alongside several new characters created by Sony specifically for the Peacock show, and most were played by seasoned actors who've graced both the small and big screens plenty of times before.
RELATED: Twisted Metal Season 2: Renewal Status, Franchise Plans & Everything We Know
Anthony Mackie As John Doe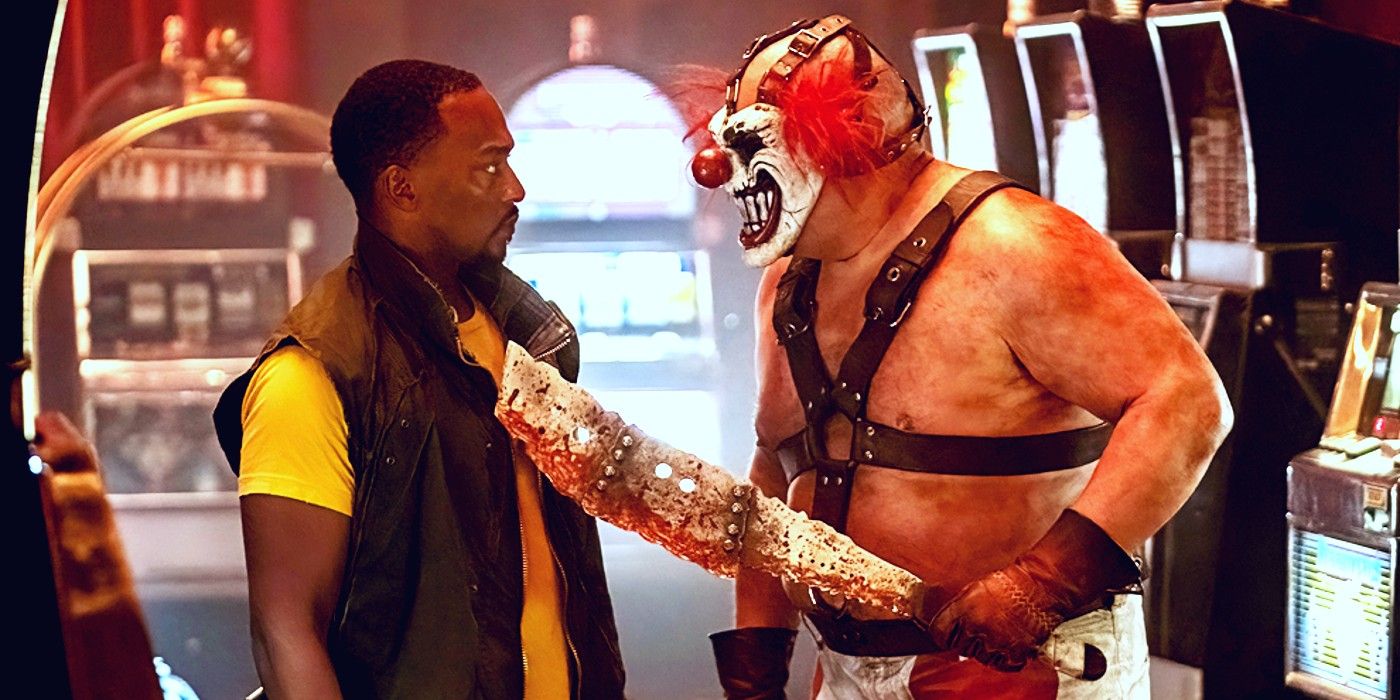 Anthony Mackie plays John Doe in the Twisted Metal cast. John has always been a mysterious character in the series. His real name is never revealed, and he suffers from amnesia, not fully knowing his past. It turns out that John is a former FBI agent who was framed, and in the game Twisted Metal: Black, he's murdered by Calypso at the very end. However, John Doe in the Peacock series is a very different character from the video games. Anthony Mackie's John Doe isn't an FBI agent but a "milkman," who delivers packages between cities in the dystopian future. However, he still doesn't remember his childhood after getting amnesia from a car crash.
Twisted Metal lead Anthony Mackie is best known for playing Falcon in the Marvel Cinematic Universe. He first appeared in the franchise in Captain America: The Winter Soldier, and then in Avengers: Age of Ultron, Ant-Man, Captain America: Civil War, Avengers: Infinity War, Avengers: Endgame, and the Disney+ series The Falcon and the Winter Soldier. The actor will return to the MCU but as the new Captain America in Captain America: Brave New World. Mackie gained recognition for his very first movie performance, playing Clarence in 8 Mile, and he delivered more powerful dramatic performances in Million Dollar Baby and Hurt Locker.
Stephanie Beatriz As Quiet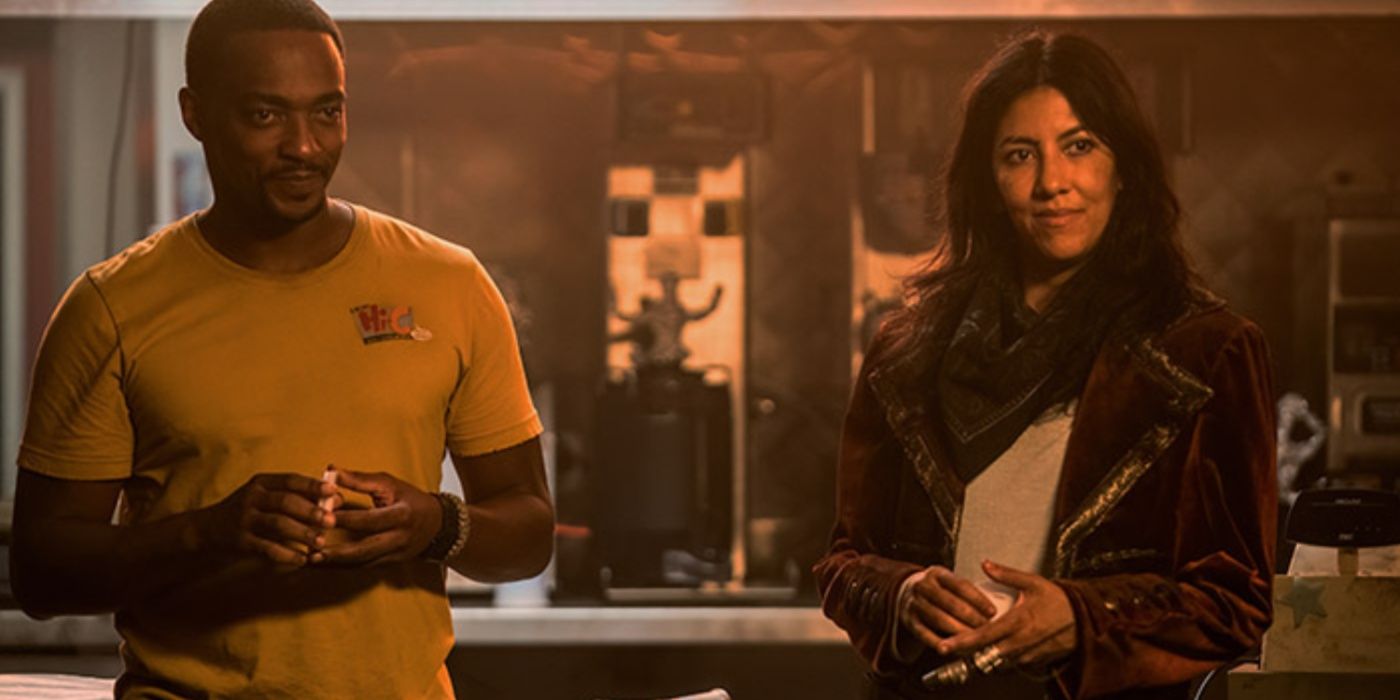 Stephanie Beatriz's Twisted Metal character is Quiet, one of the most mysterious roles among the Twisted Metal cast. Interestingly, out of all the unique characters in Twisted Metal, Quiet is a completely original character created for the series. Quiet is a car thief who helps John Doe in his quest to find out the truth about who he is. After being outcast and treated badly by wealthier people during the apocalypse, Quiet worked with her brother to fight for survival, but she then started a relationship with John after her brother was murdered. Despite being an original character, the ax-wielding Quiet fits in perfectly with the rest of the Twisted Metal characters.
Despite the character's name, Stephanie Beatriz has a lot of dialogue in Twisted Metal, and it's mostly shouting as Quiet is quite irritable and short-tempered. Beatriz has such a distinct voice and is known for her animated voice work as much as she is for her live-action roles. Beatriz voiced General Sweet Mayhem in The LEGO Movie 2: The Second Part, Chloe Barbash in Bob's Burgers, and Mirabel Madrigal in Encanto. When it comes to live-action roles, Beatriz is best known for playing Detective Rosa Diaz in Brooklyn Nine-Nine in all eight seasons — a character who also has plenty of hot-headed moments like Quiet in Twisted Metal.
Thomas Haden Church As Agent Stone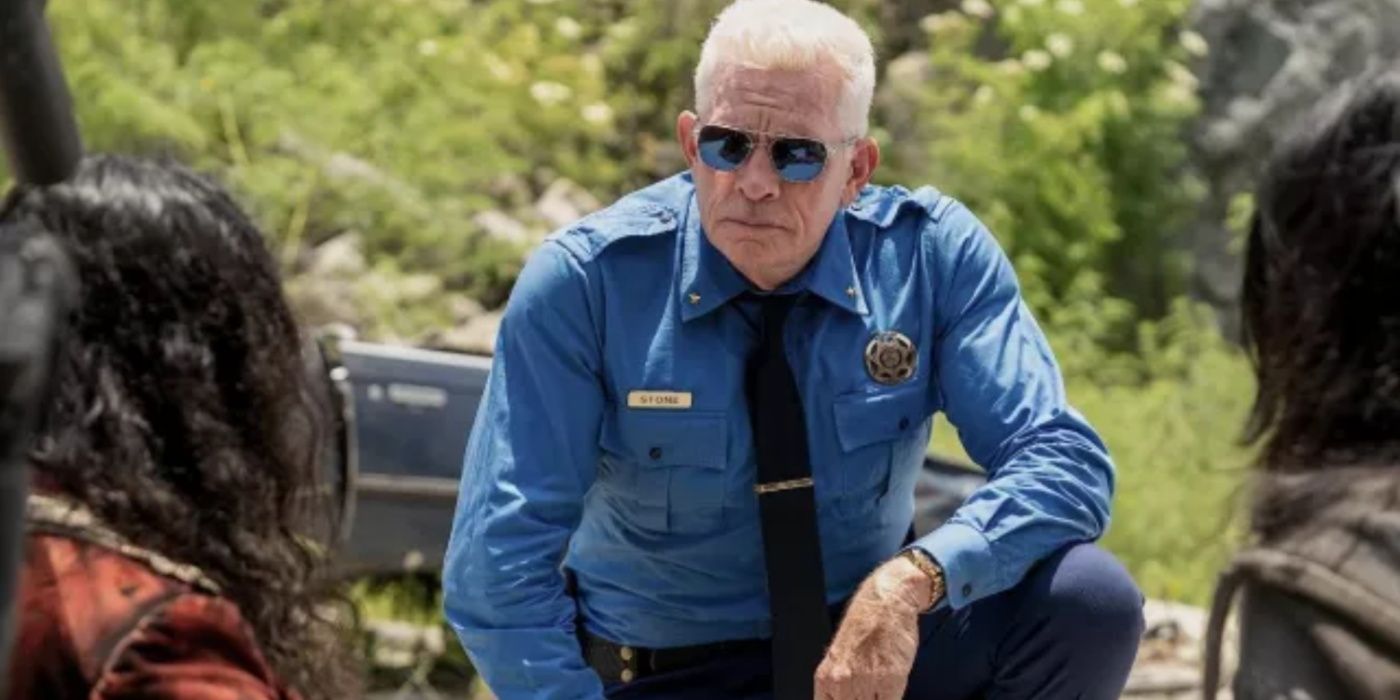 Thomas Haden Church joins the Twisted Metal cast as Agent Stone. While the main characters John Doe and Sweet Tooth became more prominent in the later Twisted Metal games, Agent Stone was a major character in the very first Twisted Metal. In the games, Agent Stone is a secret agent, and his personality is heavily inspired by James Bond. The Twisted Metal TV show character couldn't be any more different from his video game counterpart, as Agent Stone rose to prominence during the apocalyptic future after impersonating a police officer with a fake uniform, and he's the villain of the series.
Thomas Haden Church is perfectly cast in Twisted Metal as Agent Stone, as the actor is best known for his stoic and intimidating presence, which is exactly how he plays the sadistic character. This imposing presence is what earned Thomas Haden Church roles such as the Sandman in Spider-Man 3 and Billy Clanton in Tombstone. The actor has also starred in George of the Jungle, Sideways, Idiocracy, and John Carter, to name a few. More recently, Church reprised his role as the Sandman in the 2021 crossover movie, Spider-Man: Now Way Home, and he continues to have an active career with Agent Stone in Twisted Metal being one of many. The actor will likely return in Twisted Metal season 2, as Agent Stone's fate in Twisted Metal's ending remains unknown.
Samoa Joe As Sweet Tooth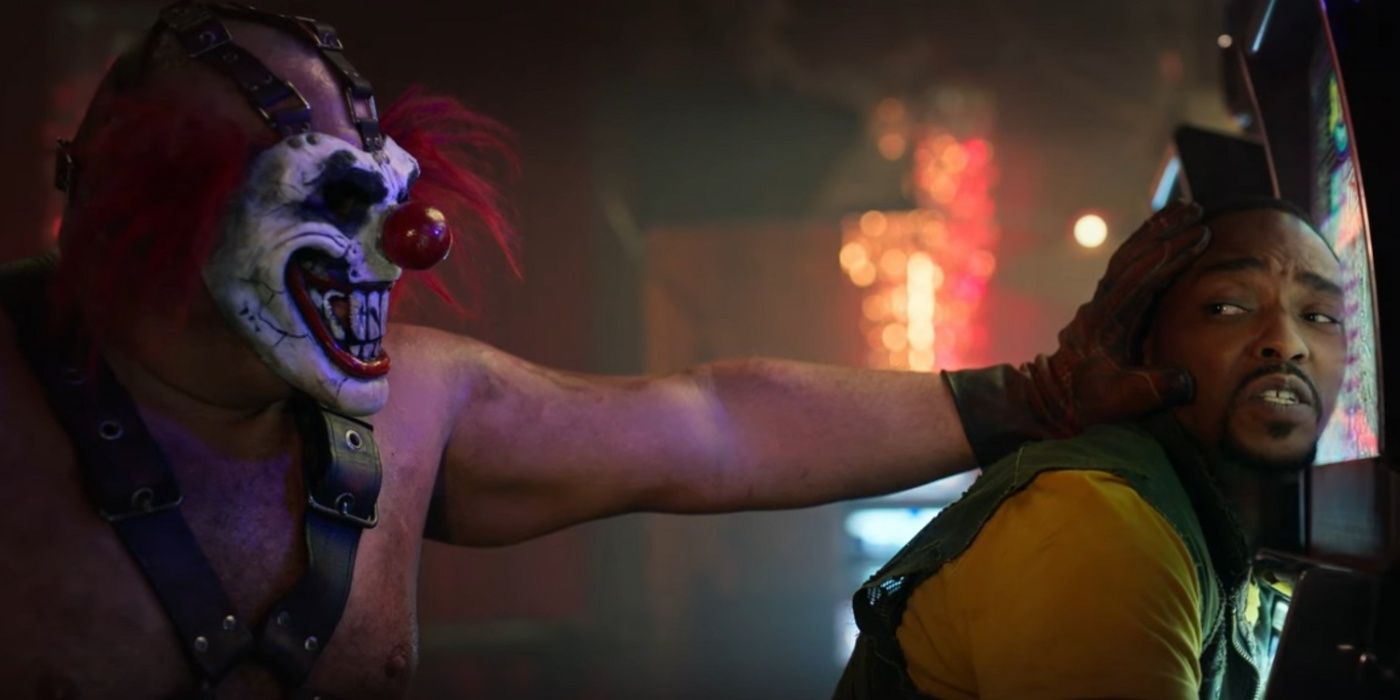 Samoa Joe plays Sweet Tooth in the Twisted Metal cast. Sweet Tooth is the franchise's killer clown antagonist, or at least one of them. While the original antagonist of the series was Calypso, Sweet Tooth took over from Calypso in Twisted Metal 4. Sweet Tooth has been in the series from the very beginning, but he became the ringleader of the franchise. Since then, his clown mask, physique, and ice cream truck have become synonymous with the Twisted Metal IP, and the TV show has taken full advantage of that. The Peacock series' version of the character is mostly unchanged, as the character even lights his head on fire in the season finale.
Samoa Joe isn't a professional actor and is best known for his career in wrestling, as is currently signed to All Elite Wrestling and is a two-time AEW TNT Champion. However, while joining the Twisted Metal cast marks his first time in a live-action role, Joe has voiced characters in several video games, which is ironic given that Twisted Metal is based on a video game series. The wrestler voiced Juggernaut in Dota 2 and Dota Underlords and Beast in Game of Thrones.
Will Arnett As Sweet Tooth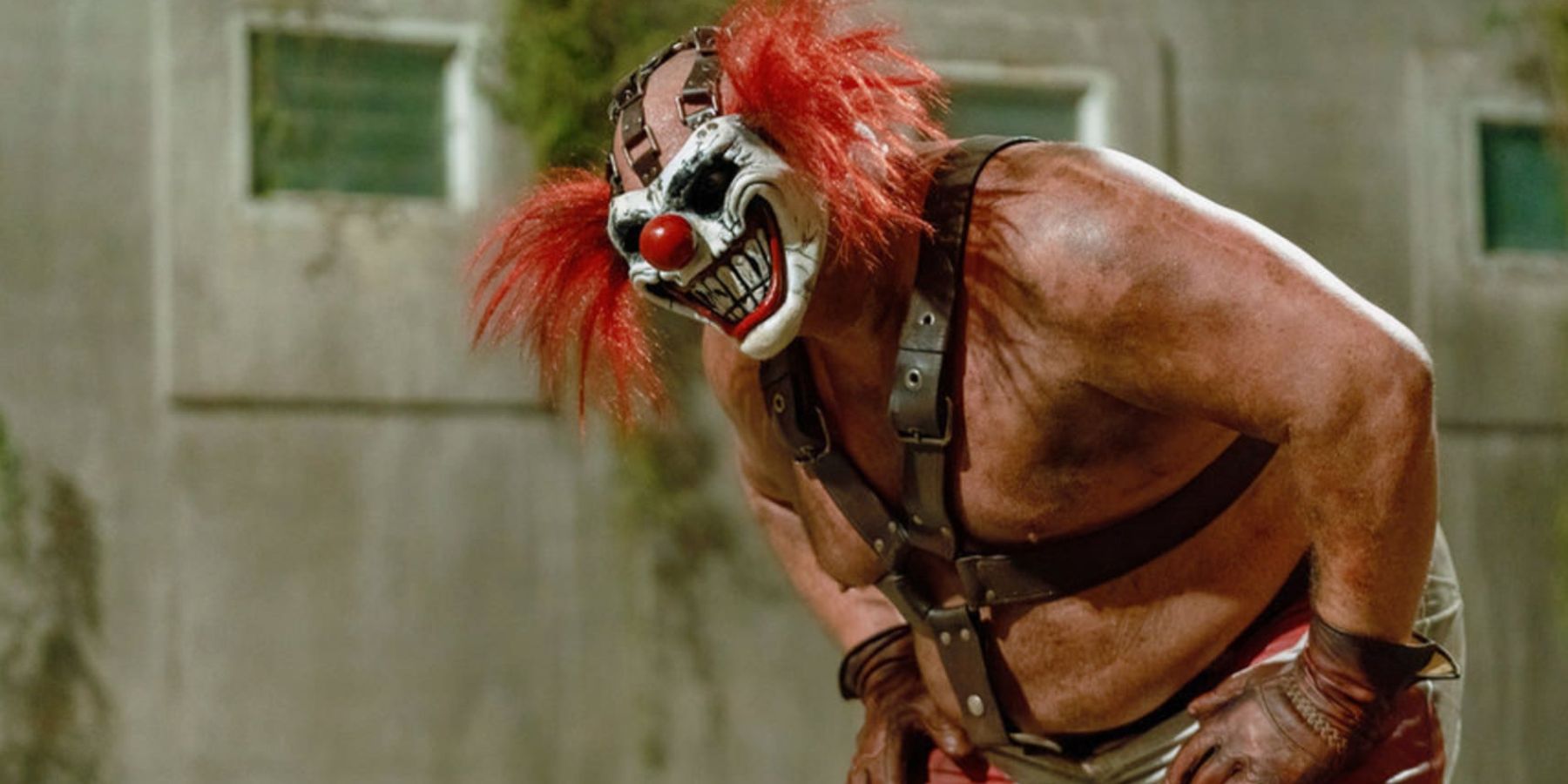 Will Arnett also joins the Twisted Metal cast as Sweet Tooth. Initially, this casting caused some confusion, given that Samoa Joe is playing the character too, but Twisted Metal brought Sweet Tooth to live-action in an incredibly unique way. As Samoa Joe fits the build of Sweet Tooth, he can be an accurate depiction of the character in appearance, and as Sweet Tooth wears a clown mask at all times, the character's lines can be dubbed over by Arnett, who is an incredible voice actor and can perfectly deliver the growly Sweet Tooth voice. It's an inspiring use of the clown mask, and the reception to Sweet Tooth in Twisted Metal shows that Will Arnett was the right choice for voicing Sweet Tooth.
Will Arnett has one of the most recognizable voices in animation, as he has voiced characters in Horton Hears a Who, Ratatouille, Monsters vs. Aliens, and Despicable Me. However, when it comes to voice acting, he's best known for voicing a very growly and lonely version of Batman in the LEGO movie franchise. Arnett is also television royalty as playing Gob on Arrested Development established his unique brand of comedy acting, and no other role has made better use of his voice acting than the hugely popular animated Netflix show BoJack Horseman, in which he plays the titular horse.
Richard Cabral As Loud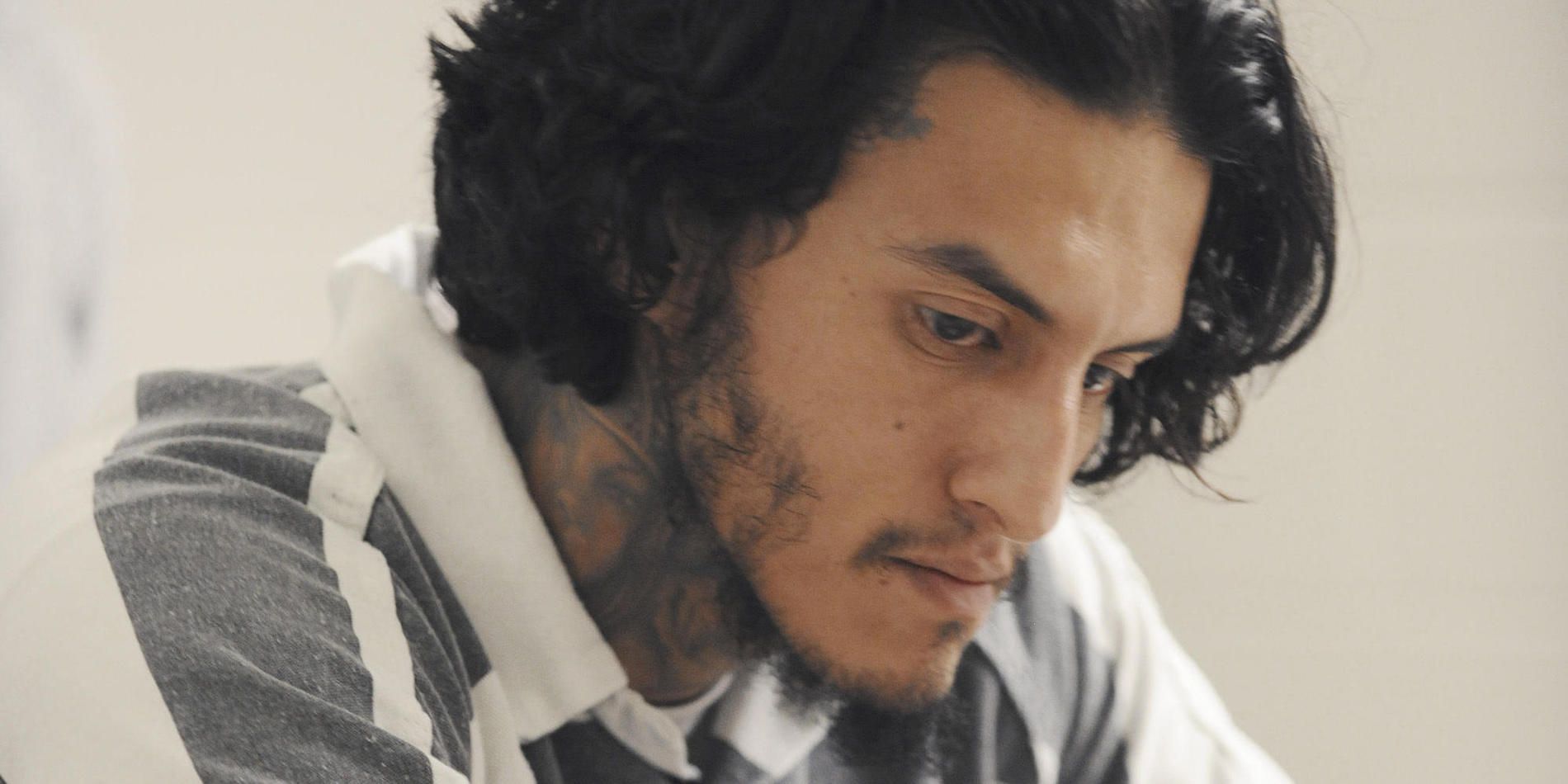 Richard Cabral's Twisted Metal character is Loud. Like Quiet, Loud is another original character created for the series and Quiet's brother. Loud only has a small role in the series, but it's still an important part, as he's forced to kill himself in the first episode, which is the catalyst for everything Quiet does from that point on. However, Cabral does play the character in flashbacks throughout the season. Creating original characters for the series would usually come as a concern, as that has often happened with video game movies, such as Cole Young in 2021's Mortal Kombat and Callum Lynch in Assassin's Creed, both of which were the most criticized parts of the game. However, Loud is a perfect addition to the series.
Playing Loud in Peacock's Twisted Metal cast is another notch in Richard Cabral's prolific TV acting career. While Cabral's been featured in some notable movies and shows, none of them have been prominent roles. The actor has been featured in movies such as End of Watch, Snitch, and The Counselor. In terms of TV shows, Cabral has had major roles in all three seasons of the anthology series American Crime. Cabral also starred in FX's Mayans M.C. and the Lethal Weapon reboot.
Neve Campbell As Raven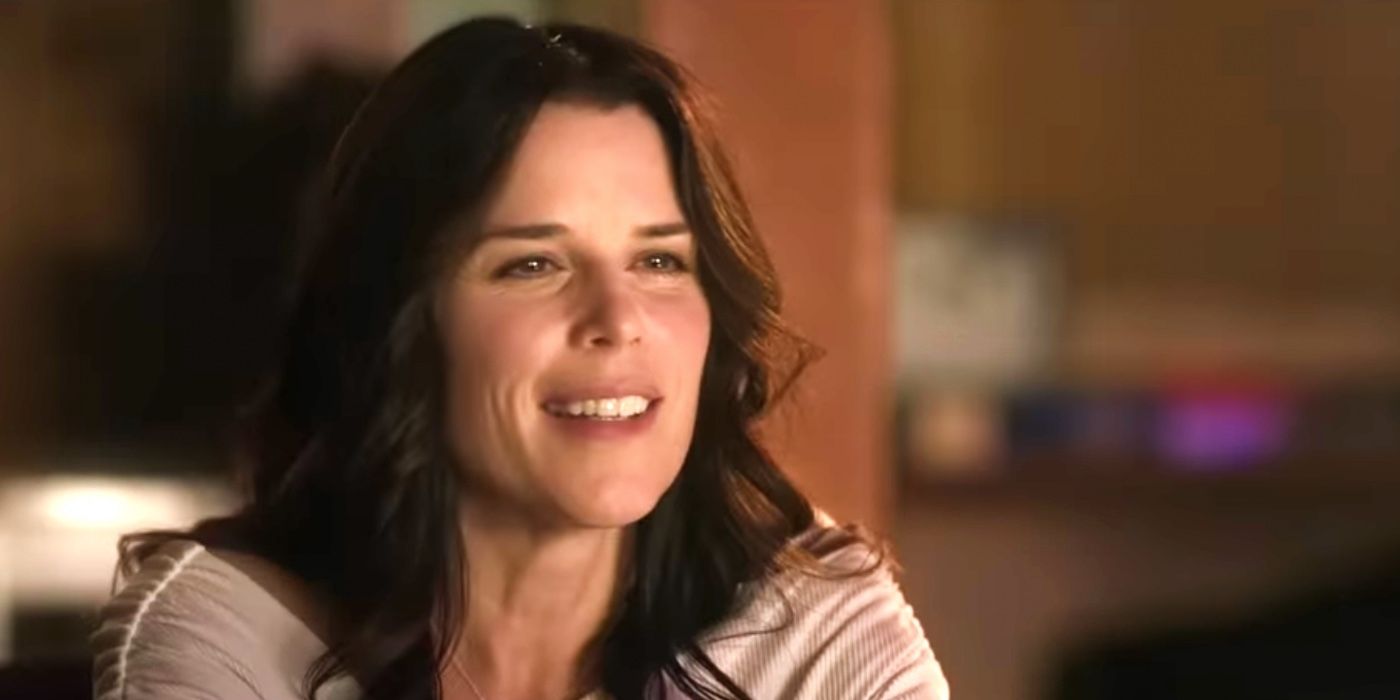 Neve Campbell's Twisted Metal character, Raven, was introduced in Twisted Metal: Black and has a feud with the in-crowd at school. In the video game series, Raven got her name due to the character's obsession with the black bird, and her gothic attire. However, none of that is depicted in the Twisted Metal series, and as Campbell plays Raven in Twisted Metal, the TV show version of Raven is much older than the video game character. Campbell's Raven is much different from her video game counterpart too, as she's a villain in the series who somehow knows John's past and forces him to compete in season 2's Twisted Metal tournament.
Another known face in the Twisted Metal cast, Neve Campbell has a huge filmography of iconic movies, and she's best known for playing Sidney Prescott in the Scream franchise, starring in the first four movies, and having a cameo appearance in Scream 5. Given Twisted Metal's potential to become a long-running TV series, Raven could become Campbell's next iconic role. The actor only appeared in two episodes of the first Twisted Metal season, as she book ended the show by appearing in the first and last episode, but she's still one of the most important characters and will have an even bigger role in Twisted Metal season 2.
Mike Mitchell As Stu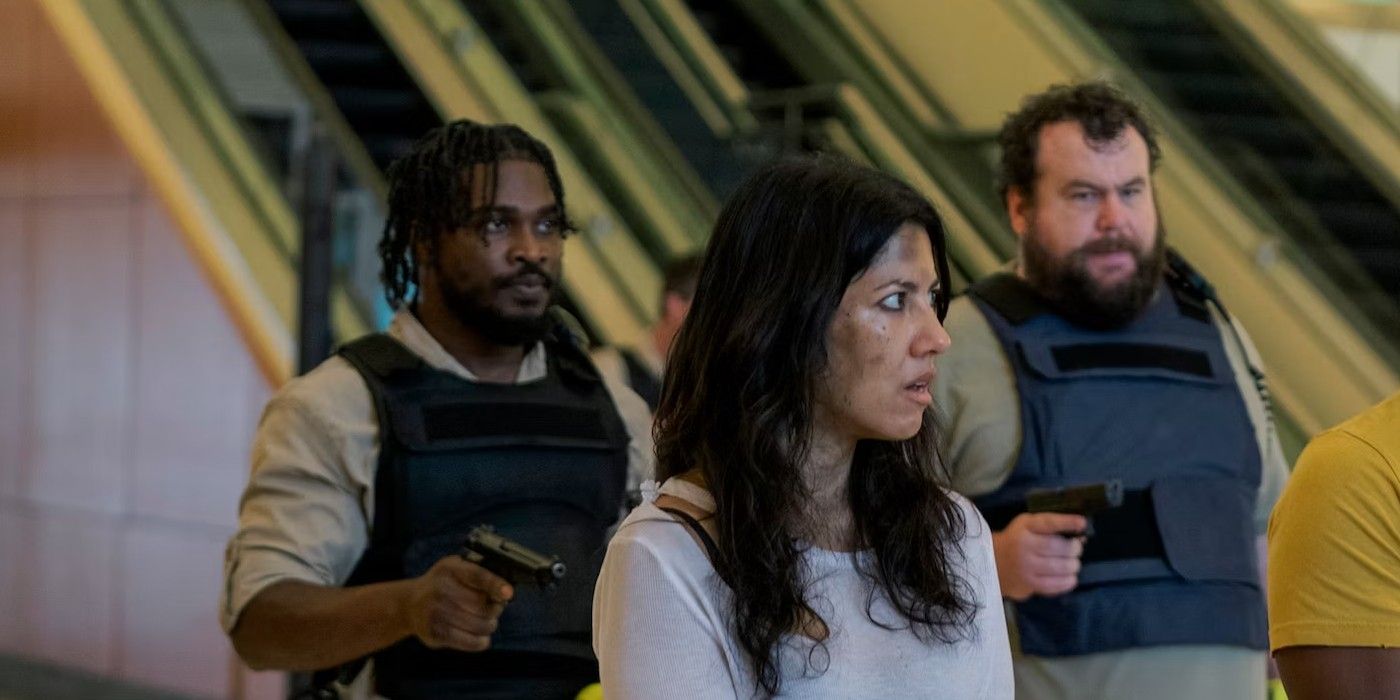 Mike Mitchell plays Stu in the Twisted Metal cast. In the Twisted Metal video games, Stu is Mike's best friend, and together they drive the Hammerhead and look to cause as much destruction as possible. The TV show changes this dynamic slightly, as it's revealed that they have each other's back in the first episode, but they quickly go down different paths when Stu doesn't want to murder innocent people. Stu then becomes Sweet Tooth's right-hand man before he properly reunites with Mike in the season finale.
Mike Mitchell hasn't had many roles in movies or TV but has appeared in one-off episodes in sitcoms like Parks and Recreation and Brooklyn Nine-Nine. However, the actor is best known for his recurring role as Randy Monahan in the Netflix series Love, and he appeared in the big-budget Prime Video action movie The Tomorrow War as Cowan. Mitchell is much of a comedian as he is an actor, as he's a part of The Birthday Boys sketch comedy group, and he hosts the podcast Doughboys, in which he reviews chain restaurants.
RELATED: All 20 Video Game Characters In Twisted Metal Season 1
Tahj Vaughans as Mike – Mike's only appearance in the video games is in Twisted Metal 2, and he's a clueless thrill seeker who enjoys taking part in the competition, and the portrayal of the character in the show is accurate to that. While Mike and Stu are best friends in the game, Mike has significantly less screen time than Stu in the series. Mike is Vaughans' biggest role to date, as most of his other appearances have been one-offs in procedurals like NCIS.
Lou Beatty Jr. as Tommy – Tommy is another original character in the Twisted Metal cast, but Tommy is an interest bit of world-building, as he creates maps for Milkmen that avoid ruthless marauder outposts. Beatty Jr. is best known for playing Walter Howard in the Hulu series A Million Little Things.
Michael Carollo as Carl Roberts – Carollo plays Carl Roberts in the Twisted Metal cast, and the character is one of Agent Stone's employees who drives the Outlaw. Carollo has had mostly unnamed roles, playing characters like "Officer" in Chicago P.D. and "Thuggish Guard" in NCIS: New Orleans.
Jason Mantzoukas as Preacher – Preacher is the head of the Holy Boys gang in the Twisted Metal cast. The character is surprisingly strong and has a penchant for making love to cars. Mantzoukas is a recognizable comedy actor who has had roles in Parks and Recreation, Brooklyn Nine-Nine, and The Good Place.
Jamie Neumann as Miranda Watts – Watts is the leader of the trucking convoy and Granny Dread's granddaughter who drives the purple race car in the final Twisted Metal episode. Neumann has also appeared in other series including The Deuce, Lovecraft Country, and The Looming Tower.
Diany Rodriguez as Amber Rose – Amber is like the Twisted Metal cast's very own Poison Ivy, as she's a botanist who uses different kinds of flowers to kill people in various ways. Twisted Metal is Rodriguez's biggest role to date, as she's mostly only had small roles in shows such as The Blacklist, The Outsider, and New Amsterdam.
Jared Bankens as Agent Shepard – Agent Shepard is Agent Stone's lapdog who acts like the worst middle manager ever to the lower-ranking agents. While Shepard was a heroic character in the games, he's the most vulgar character in the Peacock show. Outside of Twisted Metal, Bankens featured in Deadlock, Ambition, and One of These Days.
Chloe Fineman as Bloody Mary – Fineman joins the cast of Twisted Metal as Bloody Mary. Mary is a milkman and one of John's old flames who gets jealous of Quiet. Fineman is a comedian and part of the regular Saturday Night Live cast, and she played Marion Davies in Babylon and will feature in Francis Ford Coppola's Megalopolis.