Now there are almost 5 years left since the release of Solo: A Star Wars Story, Qi'ra actress Emilia Clarke talks about her possible return to the franchise. Released in 2018 to generally positive reviews from critics, Ron Howard's Solo: A Star Wars Story recounts the formative years in the life of the famous smuggler Han Solo. The character became iconic when first portrayed by actor Harrison Ford in Star Wars: A New Hope in 1977, and he would go on to reprise his role for a number of sequels. However, the character's prequel adventure film sees actor Alden Ehrenreich take on the role of Han, with Clarke's Qi'ra serving as Solo's former ally.
In a recent interview with IndieWire at the Sundance Film Festival, Clarke comments on whether she would be open to returning to the role of Qi'ra in another Star wars project. The actor, who is set to make his MCU debut in Secret invasion this spring expresses that returning to a galaxy far, far away isn't something she's actively pursuing, but she wouldn't necessarily be opposed to it either. Check out Clarke's full comment below when asked if she's in the running to reprise her role as Qi'ra:
"I mean… no. That would be great, that would be very nice. I feel really good at Marvel, but they're absolutely brilliant."
Related: Harrison Ford's acting goals make Han Solo's Star Wars death better
Why a solo sequel is unlikely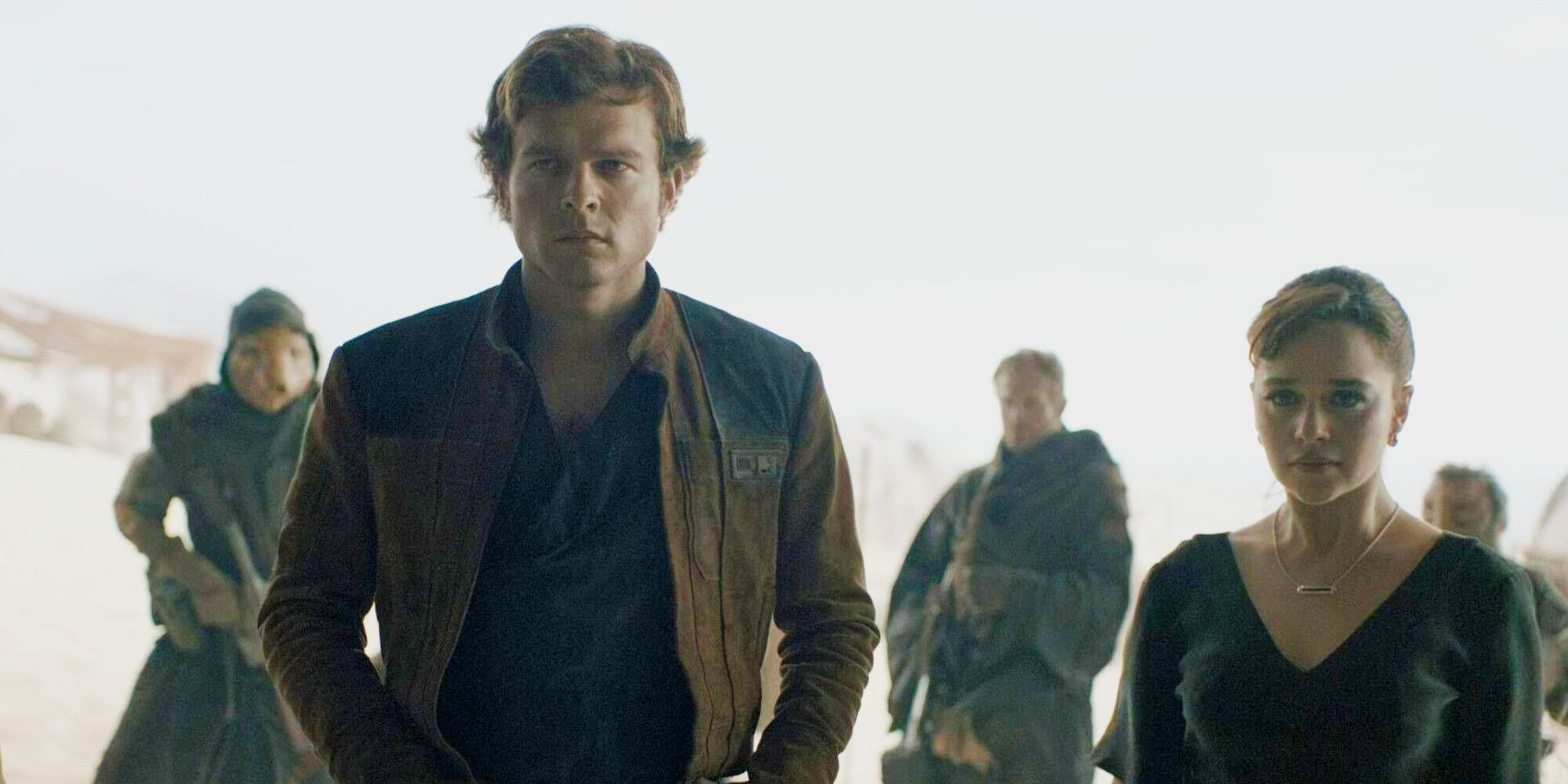 Though Solo: A Star Wars Story garnered generally positive reviews, it's looking increasingly unlikely that Lucasfilm will greenlight a sequel. The biggest factor when it comes to movies getting sequels is box office performance, and the Han Solo prequel mainly underperformed in this regard. Solo: A Star Wars Story is widely reported to have had a production budget of around $275 million, making its $393 million gross quite a disappointment, especially after press and marketing expenses are factored in. In fact, it remains the lowest-grossing film of all Star wars franchise. From a money-making standpoint alone, the prequel just didn't hit in the way Disney and Lucasfilm expected, and didn't do much to signal public interest in another film.
To add another nail in the coffin, Lucasfilm president Kathleen Kennedy expressed earlier last year that Solo: A Star Wars Story was an important learning moment for her and the studio, saying of potential future reworkings of classic characters that "it seems so clear that we cannot do it." Howard himself recently confirmed in an interview last month, saying that a sequel to Solo: A Star Wars Story is not a Lucasfilm priority and that "the only discussion there [he's] aware of a sequel to Solo coming from fans at this point."However, the director said that Lucasfulm is listening to fans and hinted that if enough noise is made, there is still a chance.
What seems more likely at this point is that if Clarke's character is to return at all, it will be in someone else Star wars property that is not a direct successor to Solo: A Star Wars Story. The film takes place between the events of the original trilogy and the prequel trilogy, suggesting that a show like Andor, which is set in the same period, could potentially bring back Qi'ra. Even that seems highly unlikely, however. The best bet to see more of Qi'ra' and even a young Han is currently the Donald Glover Lando Calrissian Disney+ show, which seems to be in the Disney backwaters at the moment.
More: Star Wars' next trilogy can learn from Lucas' prequels
Source: IndieWire