Summary
Tennant and Tate's return to Doctor Who is good for the show, as it helps facilitate the transition to the new Fifteenth Doctor and may boost viewership.
Their return can also rejuvenate the show by bringing back the energy that made it great in its earlier series, addressing concerns about the show drifting from its canon.
Viewers are excited to see Tennant and Tate reprise their beloved characters, Donna Noble and the Time Lord, as their chemistry and dynamic were highly praised during their previous appearances.
BBC releases a then-and-now image of Catherine Tate and David Tennant's Doctor Who characters after 15 years. Tate and Tennant appeared together at the end of Doctor Who's 2006 season when Tate debuted as Donna Noble alongside Tennant's Tenth Doctor. Last year, it was announced that Tate and Tennant would be reuniting for the Doctor Who 60th-anniversary episodes, which is expected to drop in November of this year.
Tennant and Tate pose in a new then-and-now picture. Posted on the bbcdoctorwho official Instagram account, the images show the pair in two eras: the first, 15 years ago, and the second more recent. Tate and Tennant assume similar poses in the updated picture, aiding the side-by-side comparison. Check out the image below:
Their Doctor Who outfits have evolved since the Donna and Doctor of yesteryear. Now, Tate sports a green jacket and combat boots, giving her a more distinguished style than that of her previous role. Tennant still sports his classic Converse sneakers but ditches the pinstripe suit, instead wearing a longer blue jacket atop checkered pants.
Why Tennant & Tate's Return To Doctor Who Is Good For The Show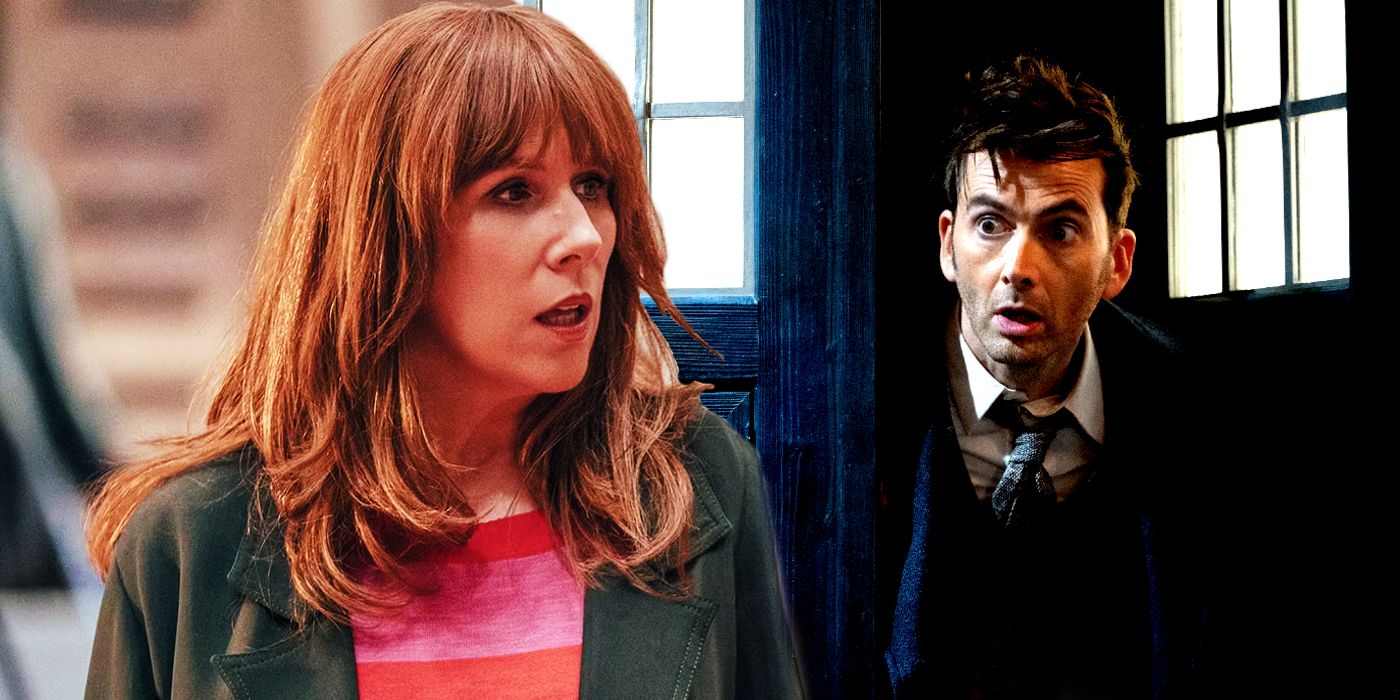 Based on the Doctor Who 60th-anniversary special trailer, Tate will reprise her role as Donna Noble, whereas Tennant will play a slightly revised Fourteenth Doctor. Tennant's return will help to facilitate the transition to the Fifteenth Doctor, portrayed by Ncuti Gatwa. Being one of the most beloved Time Lords (and by extension, one of the most beloved pairs alongside Donna Noble), Tennant's return is welcomed and will likely help gain Doctor Who viewership.
RELATED: Doctor Who Season 14 Cast Guide – Every New & Returning Character
Furthermore, the pair's return to the series may help showrunner Russell T. Davies rejuvenate the show with the energy that made it great earlier in the revival's lifespan. Many viewers were disappointed in the Jodie Whittaker and Chris Chibnall era of Doctor Who, feeling that the show was drifting from the canon and the mechanics that made its earlier series great. By bringing back not only Tennant's Doctor but also partner-in-crime Donna Noble, Davies can see to it that Doctor Who re-establishes its rhythms.
Source: bbcdoctorwho/Instagram