NBA All-World is a mobile game that aims to provide an immersive basketball experience that might even encourage fans to play some real games on the court. The game comes from Niantic, which has previously designed other AR mobile titles such as Pokémon GO, and is made in collaboration with HypGames, NBA and NBPA. Niantic wants NBA All-World to appeal to die-hard fans and casual players alike, offering many ways for users to play and develop their teams.
NBA All-World was first announced in 2022 and emphasized that it is not only about basketball, but also the culture of the sport. The world sets out to differentiate itself by being motivating, accessible and authentic. This means encouraging players to go out and explore, making the game fun regardless of how much a player may know about the NBA, and incorporating things like iconic sneakers, gear, and music into the title along with the gameplay.
Related: NBA 2K23 Gameplay Shows It May Be The Most Realistic Sports Game Yet
The first main component of the gameplay in NBA All-World is its encounter system where players' AR versions of famous players will be scattered around the world. From there, players can challenge the NBA stars to various mini-games such as 3-point shoot-outs or Around the World, and if they win, recruit the player to their team and build a growing team, just like they would a Pokédex in Pokémon GO. Players will be able to improve their team members' skills over time by earning XP and boosts, some of which are temporary and others are permanent.
How NBA All-World provides an authentic basketball experience
The other key aspect of NBA All-World revolves around real-life basketball courts, with the game having indexed over 100,000 of them before launch. Here players can find leaderboards and challenge other players to matches. This gameplay revolves around fluid swiping and tapping movements that are designed to be easily performed while walking while still using a realistic movement system. Leaderboards are reset once a week, with ranking players receiving special bonuses at that time.
In the same way as how Pokémon GO's PokéStops house rewards, players will be able to find drop zones based on real-world locations in NBA All-World. What players can acquire in these drop zones varies – banks can give players money, clothing and shoe retailers can offer new equipment, and restaurants will give players special food and drinks. Basketball arenas will also appear in the game and will have special equipment that players can find there, along with sometimes having unique events take place on site.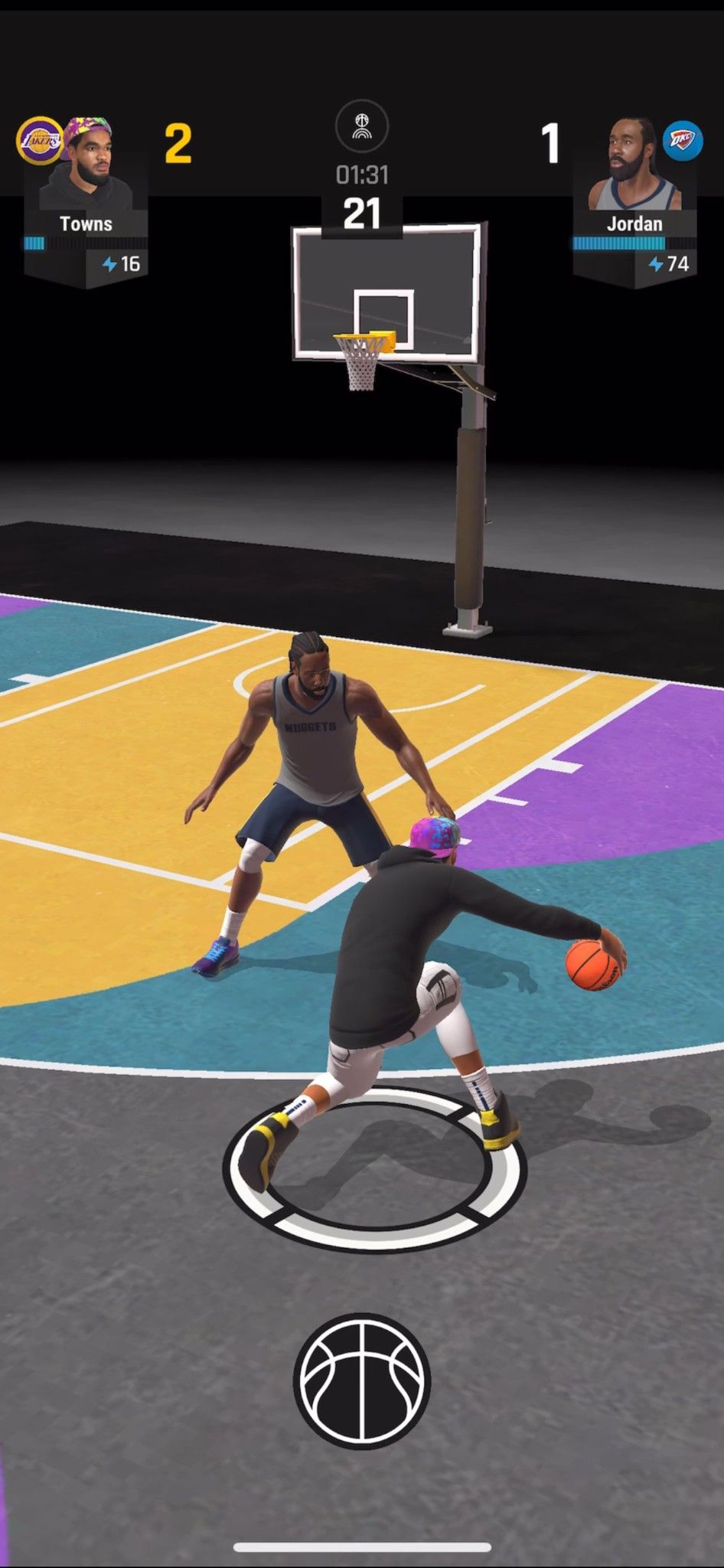 Niantic has recruited many famous players, brands and musicians to add authenticity and a sense of community in NBA All-World. Ambassadors for the game include Karl-Anthony Towns, Andrew Wiggins, Jordan Poole and Jalen Green. Players will be able to acquire gear from brands like Adidas and PUMA to customize their team and hear in-game music from artists like Saweetie, T-Pain and Tyga. Niantic confirmed that in-game microtransactions will be a part of the game, allowing players to purchase things like boosts and gear, although exact details of what this would entail were not delved into.
NBA All-World looks like a game that appeals to those who are passionate about basketball. The AR elements of the game will get players outside and moving, and the hope is that the game's inclusion of real-world courses will lead to more games played with friends outside of mobile gaming's augmented reality as well as within it. Players will be able to experience everything NBA All-World when it comes out today.
More: EA Files Sports Game Patent for Self-Playing AI Matches
Source: NBA All-World/YouTube
NBA All-World releases for mobile platforms today, January 24th.