Summary
Chinese 90 Day Fiancé cast member, Johnny Chao, allegedly cheated on girlfriend Ella Johnson with a fan while in America.
Johnny and Ella's relationship is in "limbo" after Johnny met someone else during his stay in America.
Johnny denies sleeping with the Arizona woman, but Ella thinks he doesn't care about her anymore and their relationship is in major trouble.
Chinese 90 Day Fiancé cast member Johnny Chao has allegedly cheated on girlfriend Ella Johnson with a fan of the show while he was recently in America. The ill-fated couple first featured in 90 Day Fiancé: Before the 90 Days season 5. Ella, a self-confessed lover of all things "Asian" had wanted a man who resembled her Anime crushes and claimed to have hit the jackpot when she met Johnny in a group for White women and Asian men. They planned for Johnny to move to the U.S. so they could live together. However, Johnny never got to meet Ella in person on the show.
Johnny kept delaying his visit to Idaho mainly because of a looming fear of contracting COVID-19 during his travels. But in July 2023, Johnny shocked fans by revealing he was on his way to meet Ella. According to InTouch, however, Johnny met someone else during his stay in America. A source informed the publication that Ella and Johnny's relationship is in "limbo" right now. Johnny reached Idaho on 5 July 2023. Ella and Johnny lived together for almost two months while she kept sharing updates on Instagram. On 28 August 2023, Johnny confirmed he wasn't staying with Ella. He was going back to China. But in the meantime, Johnny messed up with his relationship by allegedly going to see another woman in Arizona.
Who Is Johnny's New Girlfriend On 90 Day Fiancé?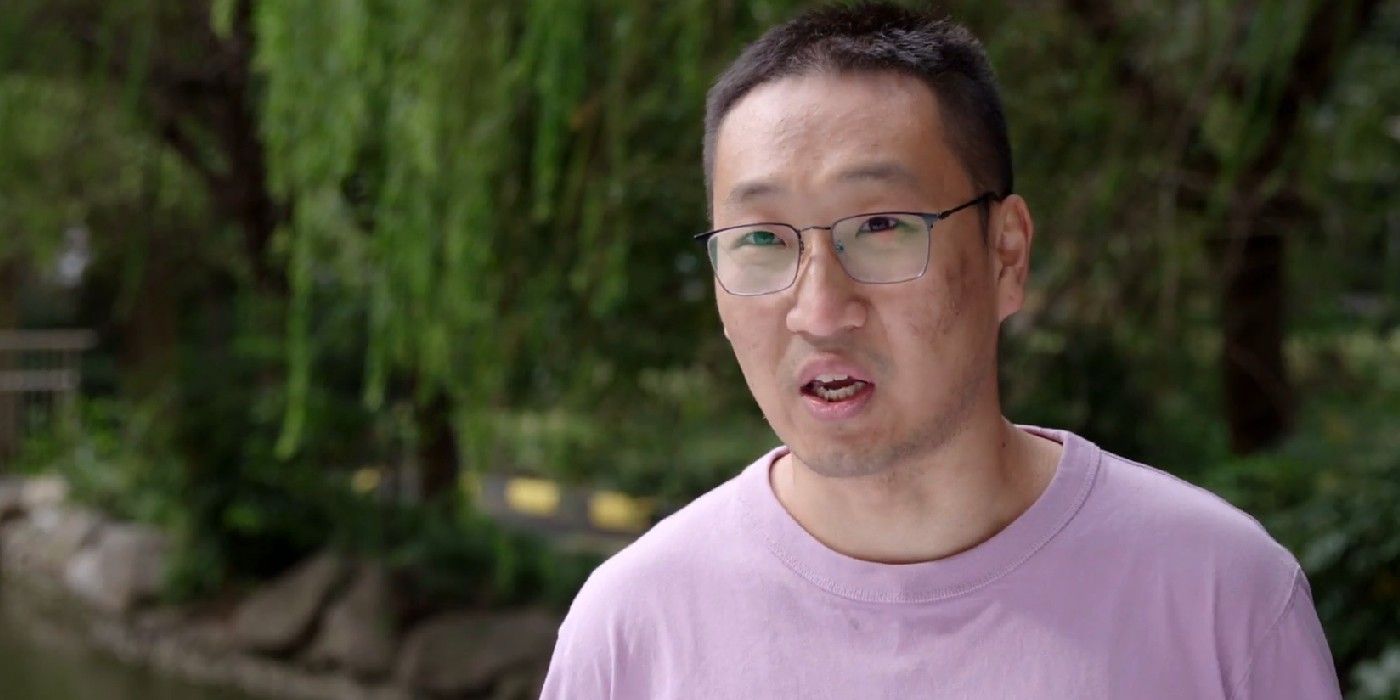 "Ella begged Johnny not to go to Arizona, but he did anyways," the source alleged. They say Johnny now regrets going to meet the woman and says he shouldn't have. The mystery woman allegedly met Johnny as a "fan" on Instagram. Johnny video-chatted with her and reportedly was also sending her money. After finding out the truth, Ella thinks it's "hard to believe" that Johnny did not sleep with the Arizona woman. Johnny, on the other hand, denies it. The incident has caused major problems in Ella and Johnny's relationship. She thinks Johnny doesn't care for her anymore. The source agrees with Ella.
Moreover, the Arizona woman is not the only person Johnny may have allegedly cheated with on Ella. There are other women who claim to have been in touch with Johnny "during his relationship with Ella and while the couple were trying to film." It remains to be seen if Johnny's latest adventures with Ella in America will make it to a 90 Day Fiancé spin-off. Interestingly, fans had watched Ella admitting to cheating on Johnny during 90 Day Fiancé: Before the 90 Days. Ella had warned Johnny that she would consider their relationship open in case he didn't come to Idaho. She ended up sleeping with a friend but had eventually come clean to Johnny who forgave her and took her back.
Johnny and Ella were together during the Tell-All where it was implied she cheated on him a second time. Ella was tired of Johnny's excuses when they returned to tell their story in 90 Day Diaries. In September 2022, Ella announced she'd split with Johnny. It's why Johnny flying to stay with her was so surprising to fans. It's likely that Johnny was looking for his next girlfriend when he was single after the breakup. He may have stayed in touch with the women he was talking to as he formed a strong connection with them. The future of this 90 Day Fiancé couple is looking unstable at the moment. Johnny might have to make a choice between Ella and the Arizona woman.
Source: InTouch