From the start of New Girl, it's clear there's something special between Nick and Jess. They have the will-they-or-won't-they relationship that so many long-running sitcoms are known for. Though their romance takes a backseat when the rest of the ensemble gets more fleshed out in the fourth and fifth season, there are a lot of Nick and Jess-centric episodes for shippers to enjoy.
Interestingly, some of their best episodes don't actually occur while they're a couple. Many of the early episodes of the series provide great insight into their connection. Relive the highs and lows of this beloved sitcom couple.
Updated on January 22nd, 2022 by Amanda Bruce: For fans who love New Girl, streaming sites like Netflix have been a great help in allowing them to binge-watch the series over and over again since it ended its run. Fans might also find Zooey Deschanel, Hannah Simone, and Lamorne Morris' podcast with behind-the-scenes insights into the show fascinating as well. With the ability to rewatch the show whenever they want and get information from the cast, this set of episodes tracking the timeline of Jess and Nick's relationship in the show might be just what they ordered.
The Pilot (S1, E1)
Nick and Jess did not hit it off in the pilot episode of the series. In fact, Nick is the one roommate who is vocally opposed to letting her move in. Of course, his initial misgivings are revealed much later in the series as a result of his attraction to her. Despite his reluctance to accept her as a new roommate though, the pilot still shows the beginning of his real feelings for her, which is why it's the perfect start to binge the Nick and Jess episodes of the series.
RELATED: 10 Things The New Girl Pilot Changed From The Original Script
It's Nick who decides the guys should show up when Jess is stood up by her date, and he leads his friends in a pretty awful rendition of "(I've Had) The Time Of My Life" from Dirty Dancing in the restaurant when they do meet up with her. His willingness to skip out on a big party and embarrass himself in a room full of people to make Jess feel better is just the beginning.
Kryptonite (S1, Ep2)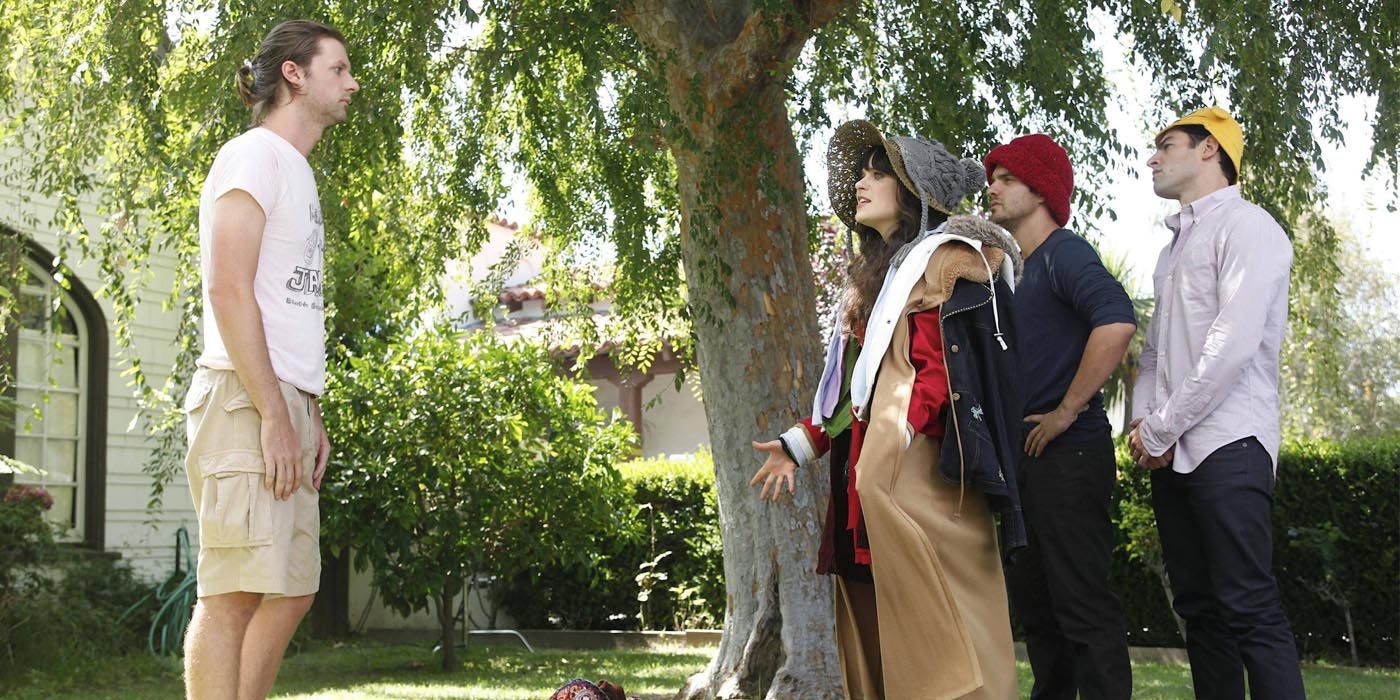 Only the second episode of the series, "Kryptonite" is often considered one of the worst New Girl episodes because it's still setting up the character dynamics. It does, however, do a great job of showcasing the chemistry between Nick and Jess.
When Jess decides to get her belongings back from her ex-boyfriend, she finds she can't do it alone. Spencer is her kryptonite. It's Nick who holds a pillow in front of her, encouraging her to punch it to get angry enough that Spencer can't get in her head. It's also Nick who first stands up to Spencer on Jess' behalf, giving her the support she needs. When Jess proclaims that she loves all of her new roommates, even though she barely knows them, her statement takes Nick by surprise.
Wedding (S1, E3)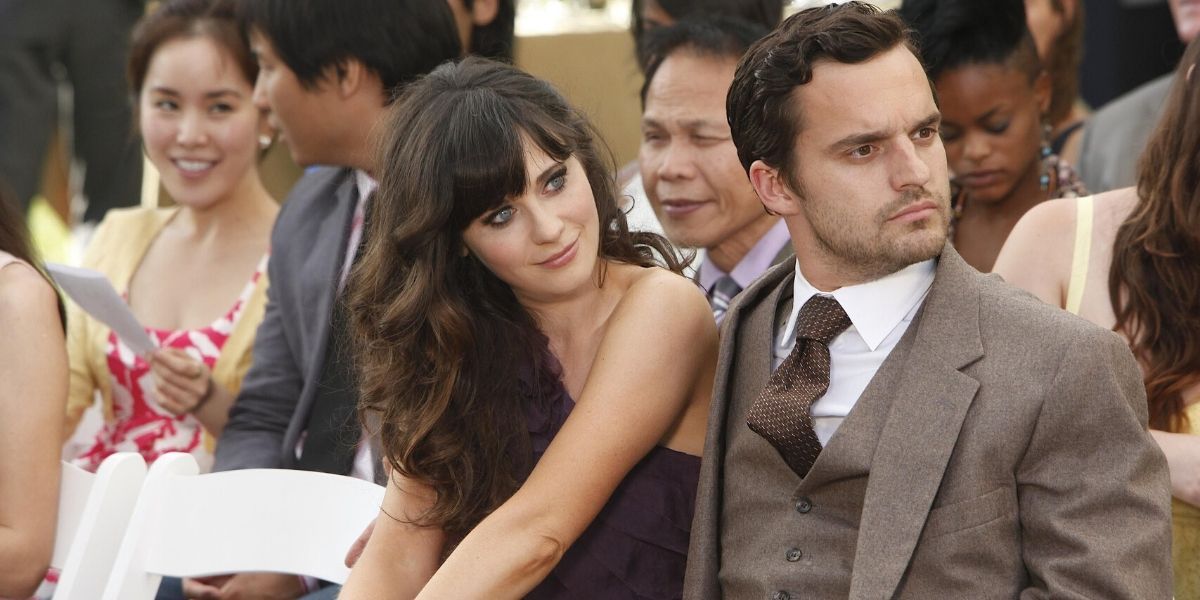 The first batch of episodes of New Girl goes a long way in establishing the relationship dynamics between the core characters. As a result, Nick and Jess interact quite a bit while Schmidt and Winston are both finding their characterizations. In "Wedding," the roommates attend a wedding of a friend with Jess posing as Nick's date to make his ex jealous.
While the first two episodes show more of Nick's growing feelings for Jess and his willingness to do anything for her, this episode establishes that Jess is willing to do the same for him. She tries to completely mask her own personality to make a specific impression on Nick's ex before giving up the charade completely. The episode allows the audience to see just how messed up Nick's previous relationship left him, and that Jess very much understands what he's going through.
Cece Crashes (S1, Ep5)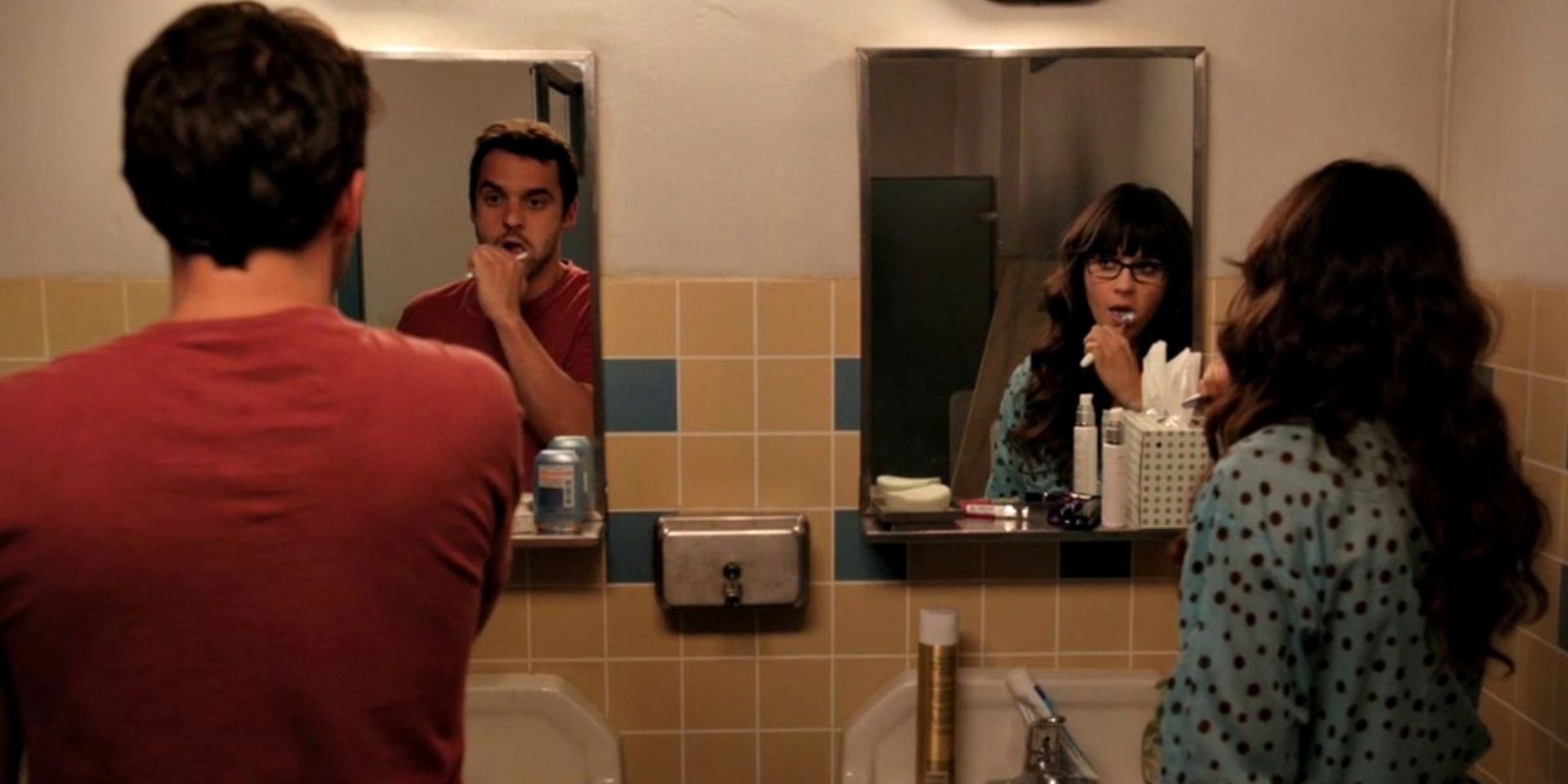 When Cece stays at the loft for a few days, the audience is treated to the first overt tease that Nick Miller and Jessica Day, even subconsciously, have feelings for one another. Not only does it show the audience that Cece is a lot more observant than people give her credit for, but also that Jess and Nick are willfully blind to their attraction.
There's a tiny hint of an envious Jess when a drunk Cece tries to get Nick to dance with her. Cece, even in her drunken state, calls it out and apologizes to Jess, explaining to her friend that she really thinks Nick has a thing for Jess. Cece's evidence of feet pointing and the way he says her name get in Jess' head, causing her to act differently around him. Though she never explains herself to Nick, she does apologize, and the two share a moment while brushing their teeth.
Injured (S1, Ep15)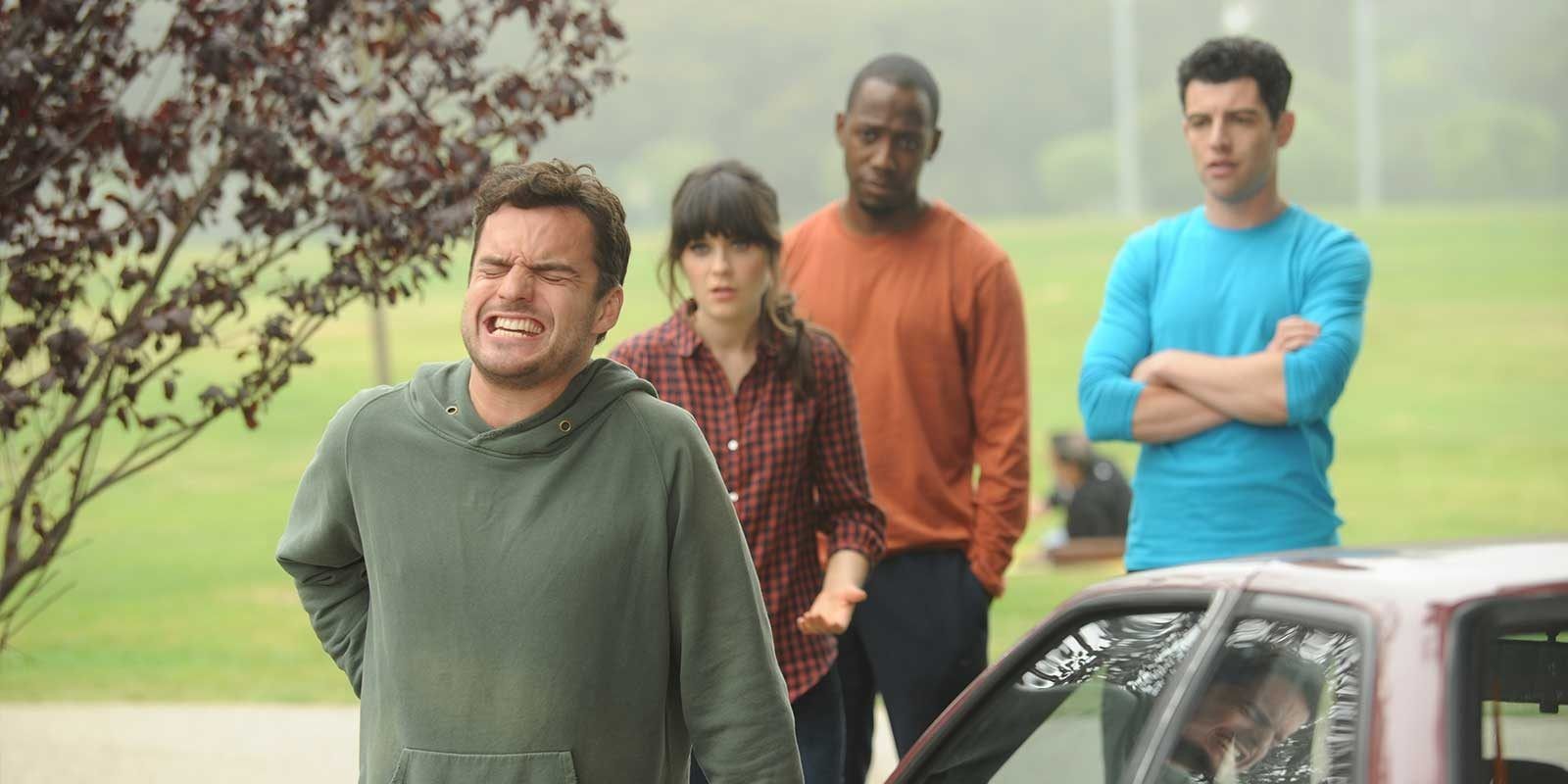 When a back injury reveals that Nick might have a more serious health problem, all of his friends worry. The friend who forces him to get it checked out, however, is Jess.
This isn't exactly a happy episode. In fact, it's one of the most emotional in New Girl, but it serves to make Nick and Jess "get real" with one another. When Nick gets scared about possibly having cancer, he accuses Jess of never being able to be real with people, and it allows the two of them to open up to one another a bit more. It's one of a few times early in the show that the audience gets to see how much Jess cares about Nick instead of the other way around.
The 23rd (S1, E9)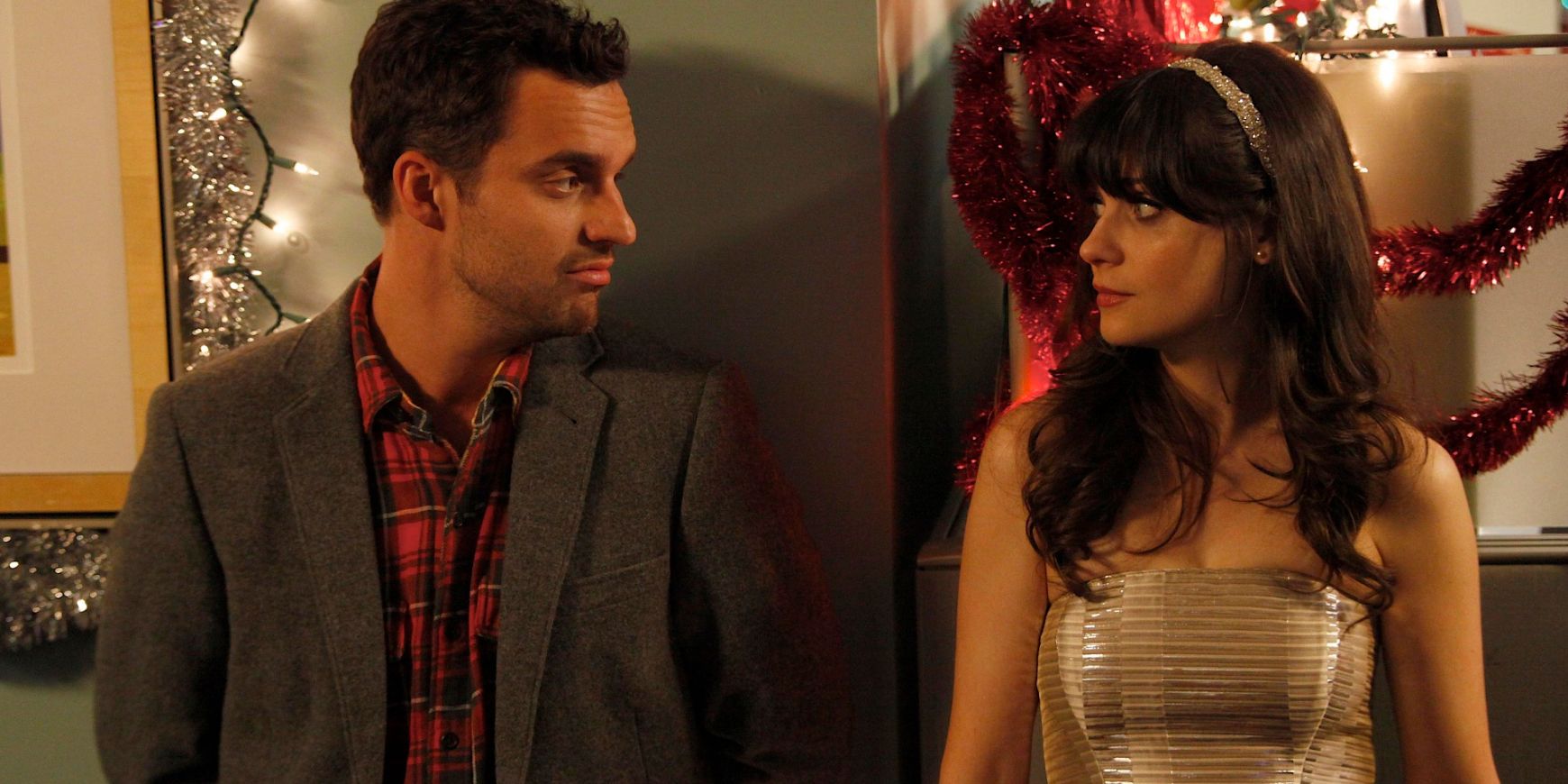 New Girl is known for its memorable holiday episodes, and this is the first of the bunch. It occurs just when Jess has started dating a fellow teacher. Nick is who she turns to for advice about what to give Paul for Christmas, and Nick also manages to find himself in the middle of their relationship squabble when Jess and Paul see their relationship very differently.
The episode again establishes that Jess very much trusts Nick's judgment when it comes to her life, despite her constantly picking at him. It also again establishes that Nick is willing to do anything for Jess, even miss his flight home for Christmas to take her to see a neighborhood fully decorated for the holiday instead.
Fluffer (S2, Ep3)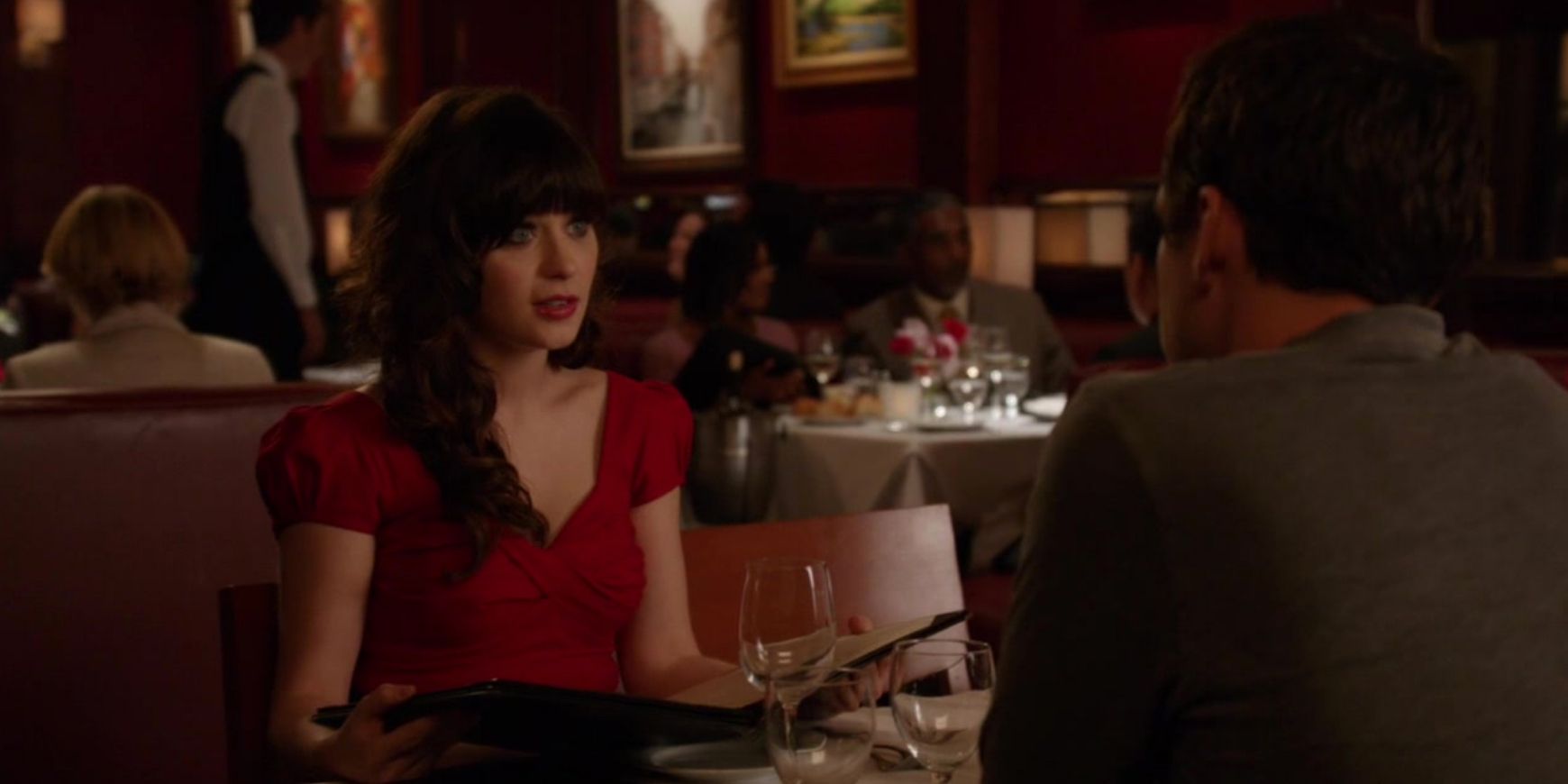 The second season is when Jess discovers how Nick feels about her — and that she feels the same way. Some fans might prefer the episode highlighting their first date, but "Fluffer" provides the audience with the first date the duo should have had.
RELATED: 10 Questions About New Girl's Jessica Day, Answered
When Nick and Jess start spending more time together, it becomes evident that Nick is taking on the "boyfriend duties" while she's hooking up with Sam. He calls Jess out on it, though she doesn't initially realize she is taking advantage of their friendship, and it forces Nick to admit that he's attracted to her. It's a big step in their relationship.
Pepperwood (S2, Ep14)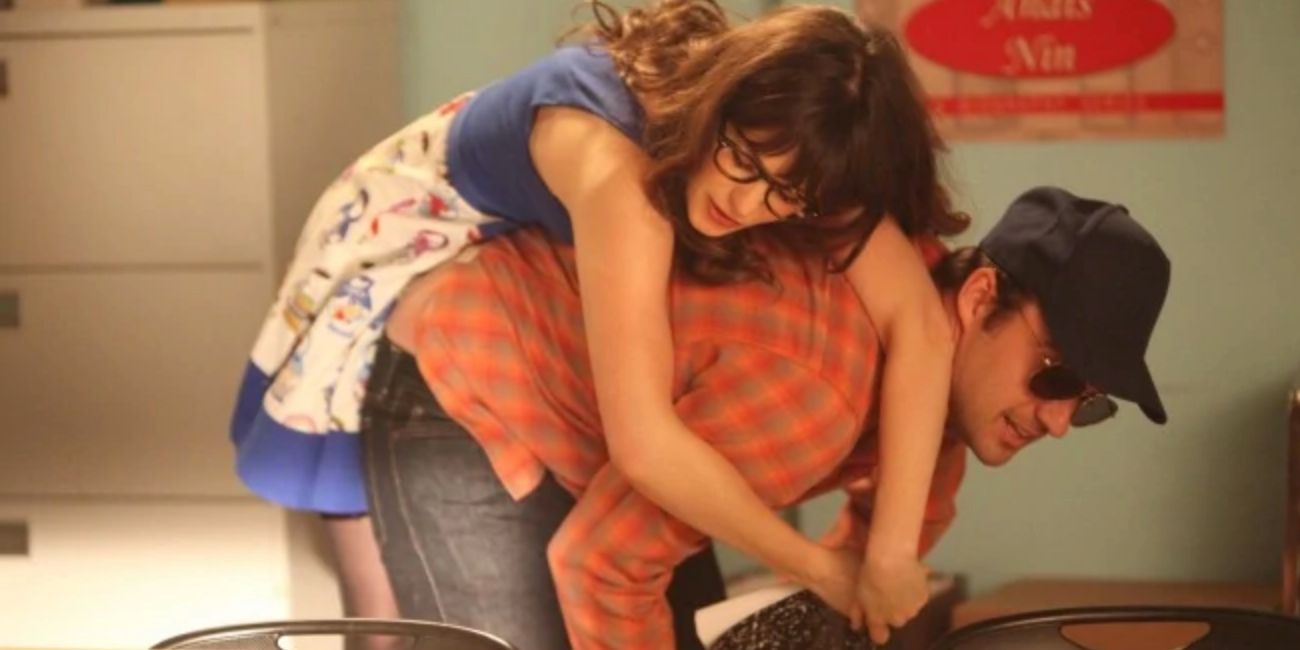 New Girl goes more for verbal than physical comedy, but "Pepperwood" allows for plenty of the latter while deepening the relationship between Nick and Jess.
When Jess teaches a creative writing class for adults, Nick worries that one of her students is obsessed with her — and might actually want to kill her. That leads him to don his Julius Pepperwood identity to go to her class himself. The two attempt to "investigate" her student in a series of misadventures that are some of the biggest comedic highlights of season 2.
Cooler (S2, Ep15)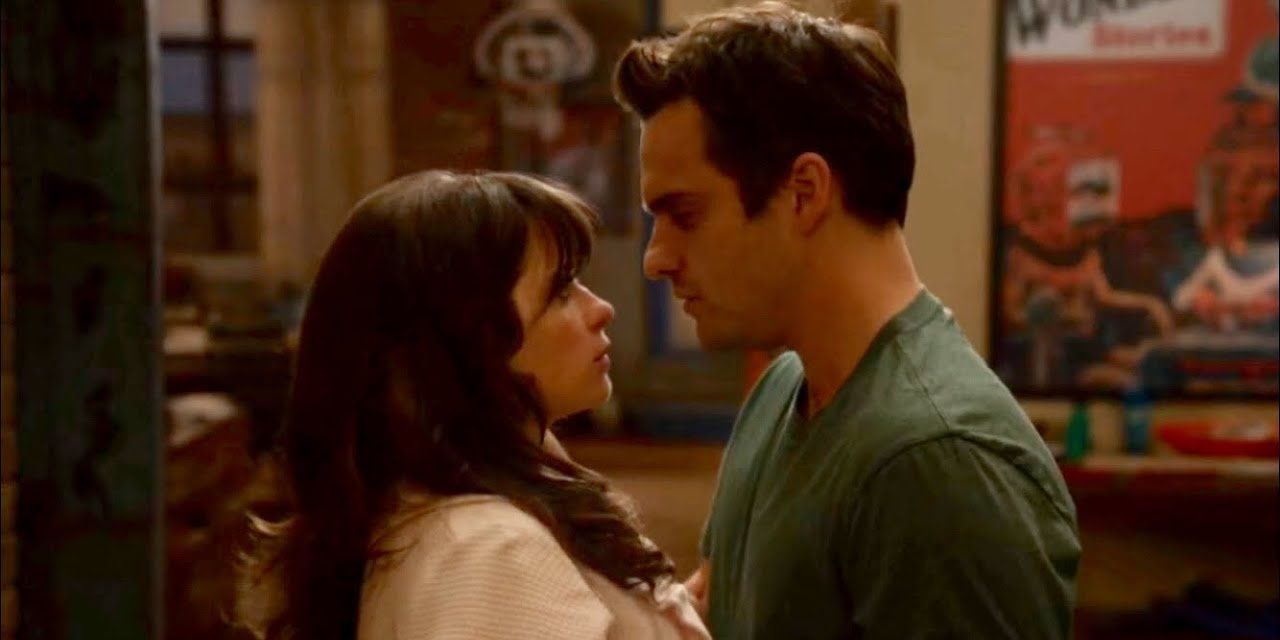 When Nick tries to get back into the dating world — or even just the one-night stand world — he tries to keep Jess out of it. She is, as he points out, his cooler. Jess doesn't think so, but she agrees to stay at home while the guys go out for the night… only to call Nick back when she thinks someone is trying to break in.
What happens is the most outrageous game of True American the audience ever gets to see, and the reveal of Nick's real feelings for Jess. He refuses to kiss her when they're paired up, only to do it at the end of the night when they're alone. The tension, the kiss, and the cliffhanger of an ending make it one of the best episodes of the season, and a fan favorite. While it lands in the middle of the chronological binge-watch, it's easily the best Nick and Jess focused episode of the show.
All In (S3 ,E1)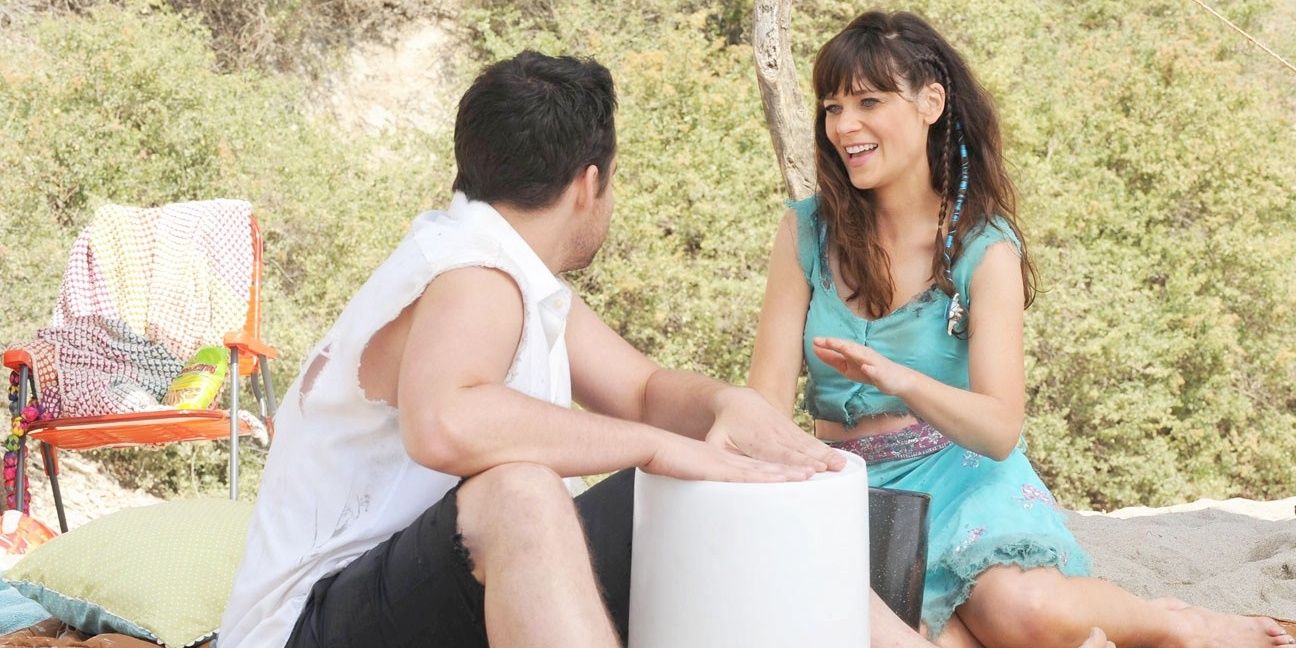 The first two seasons are a lot of will-they-won't-they storylines when it comes to Nick and Jess. The season 3 premiere, however, sees the two of them admitting that they want to be together, and they want to try to have a mature relationship. Of course, they do that by deciding to run away to Mexico for a couple of days instead of having a frank discussion with their friends about Cece not going through with her wedding while they begin dating.
This back-and-forth of trying to make mature decisions while doing the immature thing is a pattern the show establishes for them early on, and it's why they break up about halfway into the series. It's also why the two of them finding their way back to one another in the end is so satisfying for the audience.
Mars Landing (S3, Ep14)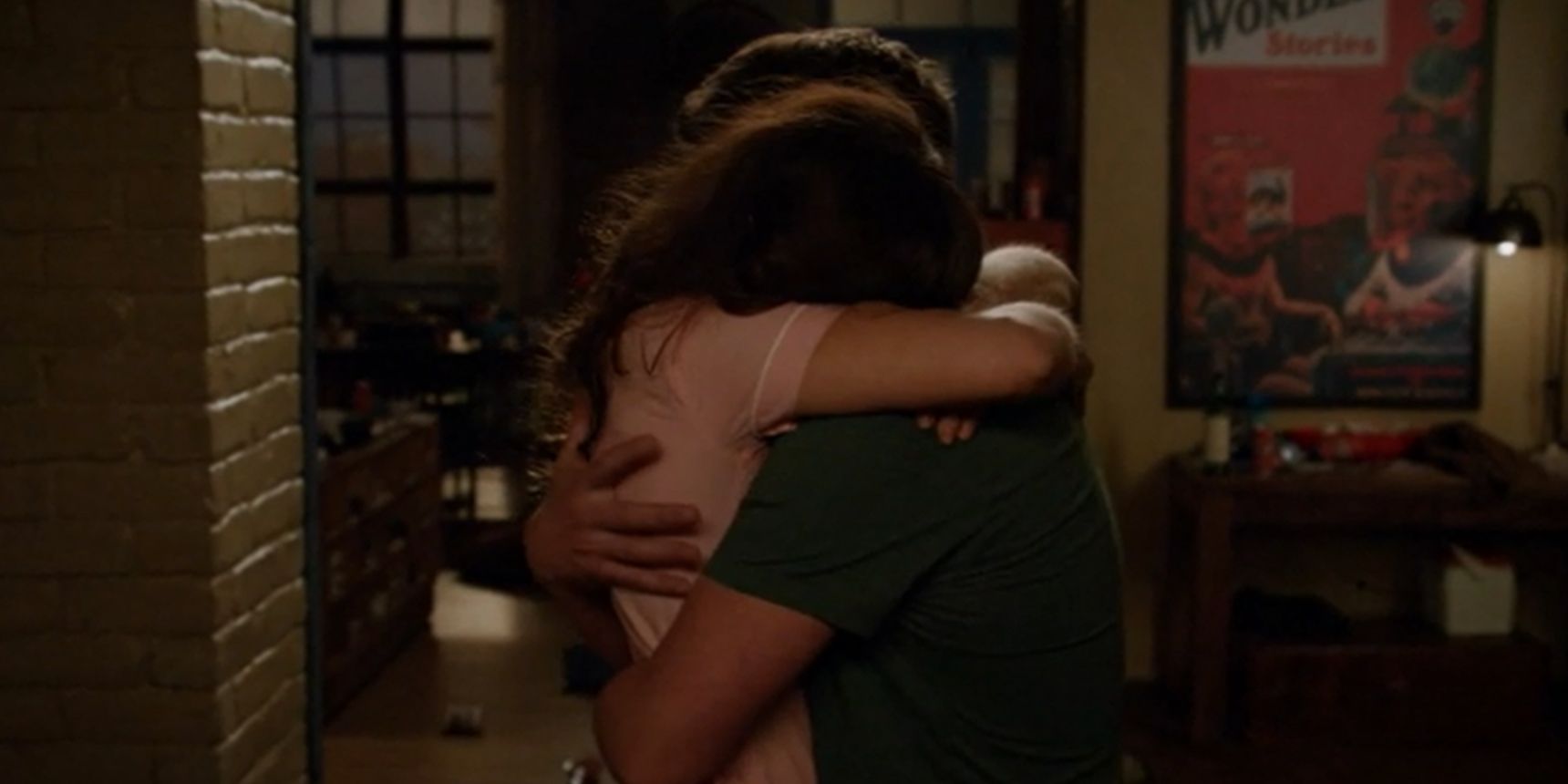 For Nick and Jess shippers, "Mars Landing" is a bittersweet episode. It is, after all, their big breakup. A lot of fans would probably prefer to just skip it, but it's actually a good step for the couple as all of their problems come to the surface. This episode, more than any other, forces the pair to grow up, think about the future, and let each other go, so they can come back when they're ready.
RELATED: 5 Ways New Girl's Nick Shows Growth (& 5 Ways He Regresses)
Everything the two of them could have ever disagreed on comes out while they're hungover and trying to put together a toy for a toddler. It shows how fundamentally different they are and how much they have to work on as both friends and romantic partners.
Clean Break (S4, E22)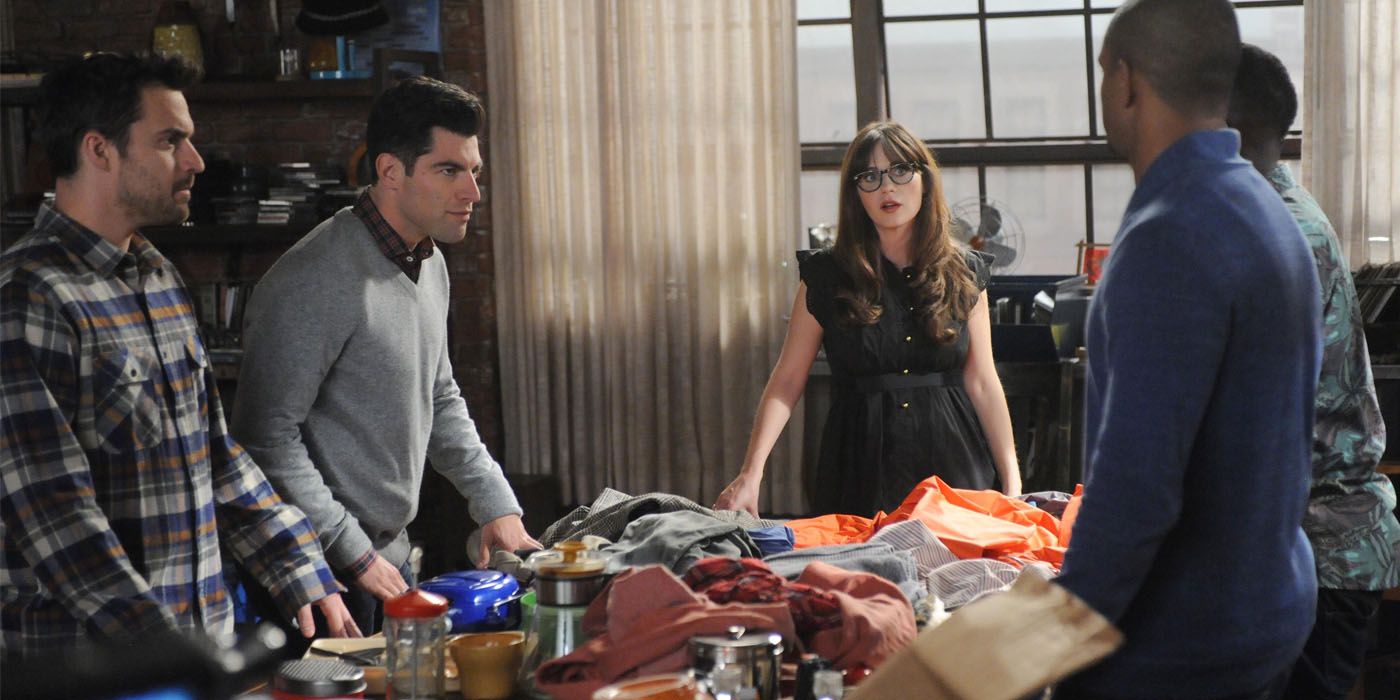 The fourth season finale does a great job of bouncing between the different relationships of those who live in the loft – both platonic and romantic. Jess and Nick are really a very small aspect of the episode since the larger story is Schmidt discovering that Cece loves him and deciding to propose, and then Coach deciding to move to New York with May.
Jess and Nick only have a few small moments in the episode, but the biggest point made is that there is no "clean break" for them, no matter how much they might think they're getting one. The characters still have feelings for one another even an entire season after their breakup, and the episode does a good job at demonstrating how complicated the relationship can get.
Landing Gear (S5, Ep22)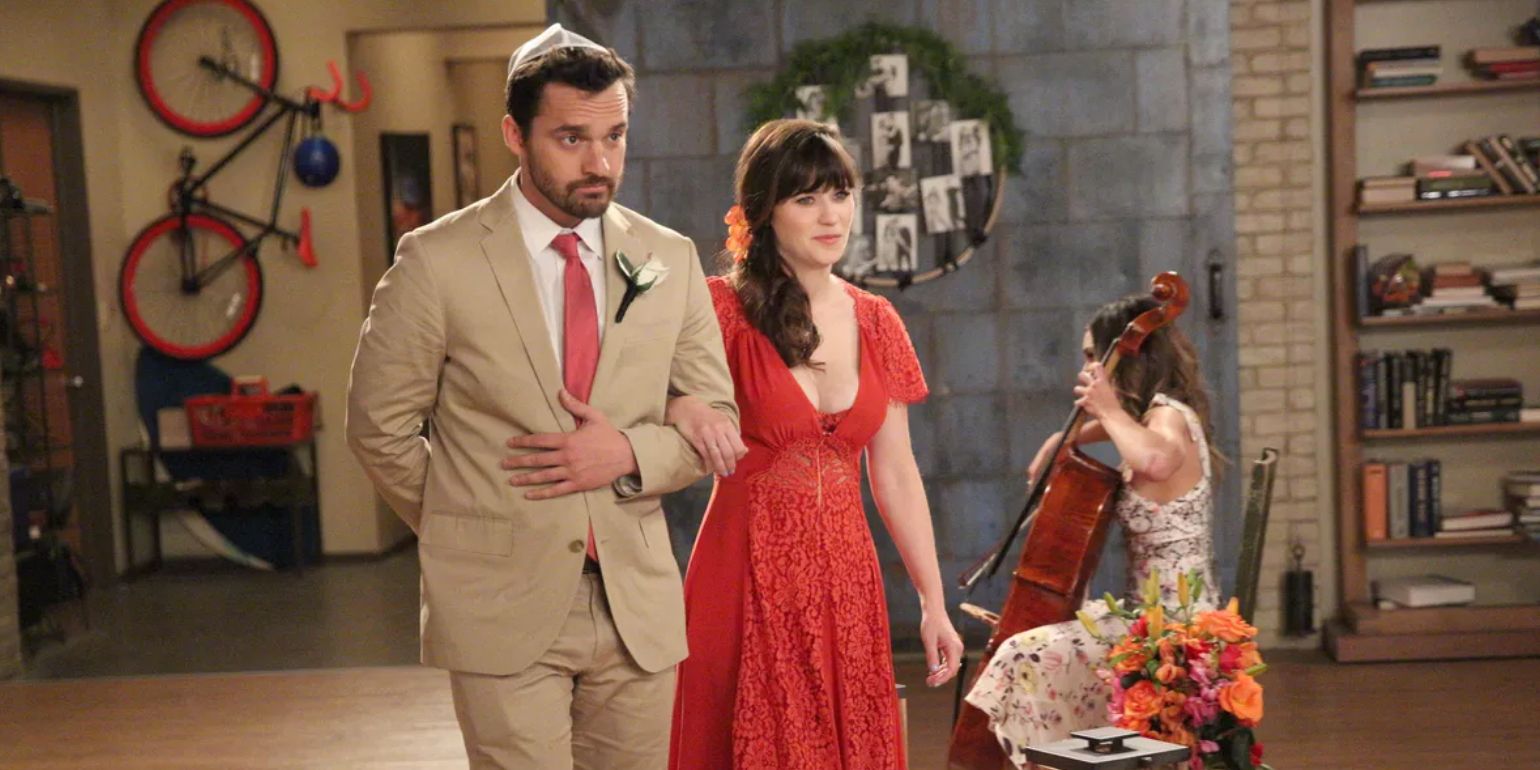 The season 5 finale is all about Cece and Schmidt's wedding, but it also features Jess having to deal with the newfound realization that she's still in love with Nick two years after breaking up with him.
This episode makes the list because of an important character moment for Jess. She's realized her feelings just as Nick is ready to commit to a serious relationship with Reagan, but in true Nick style, he's not confident in himself. It's Jess who tells him how amazing he is and becomes instrumental in Nick and Reagan getting together, even though it hurts her. She wants him to be happy and selflessly keeps her feelings to herself.
Five Stars For Beezus (S6, Ep22)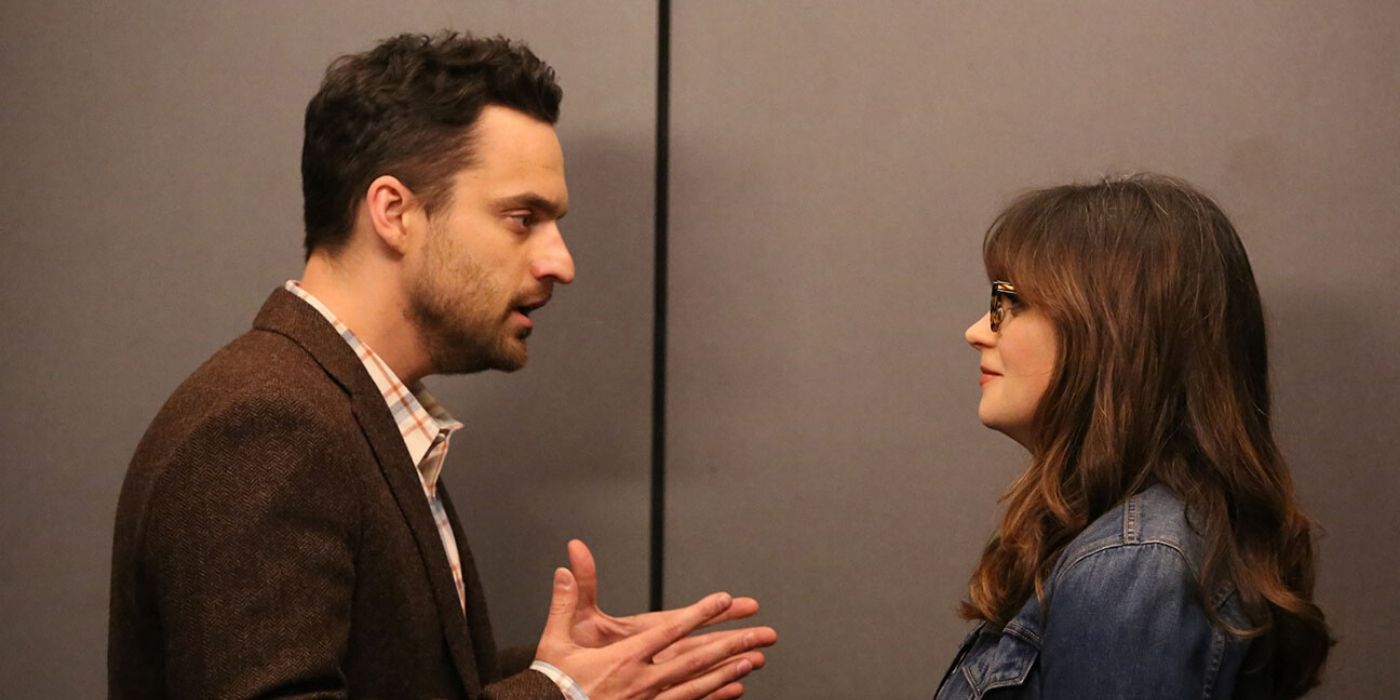 Nick and Jess don't spend a ton of time around one another in New Girl season 6, or even in this episode. However, "Five Stars for Beezus" does something important for fans — it gets Nick on the same page as Jess.
All through season 6, the audience gets Jess' point of view on the will-they-or-won't-they relationship. "Five Stars For Beezus" finally gives the audience Nick's as he admits that the characters in his book are them. Nick, like Julius Pepperwood, doesn't see the point in going on without his Girl Friday.
Mario (S7, Ep6)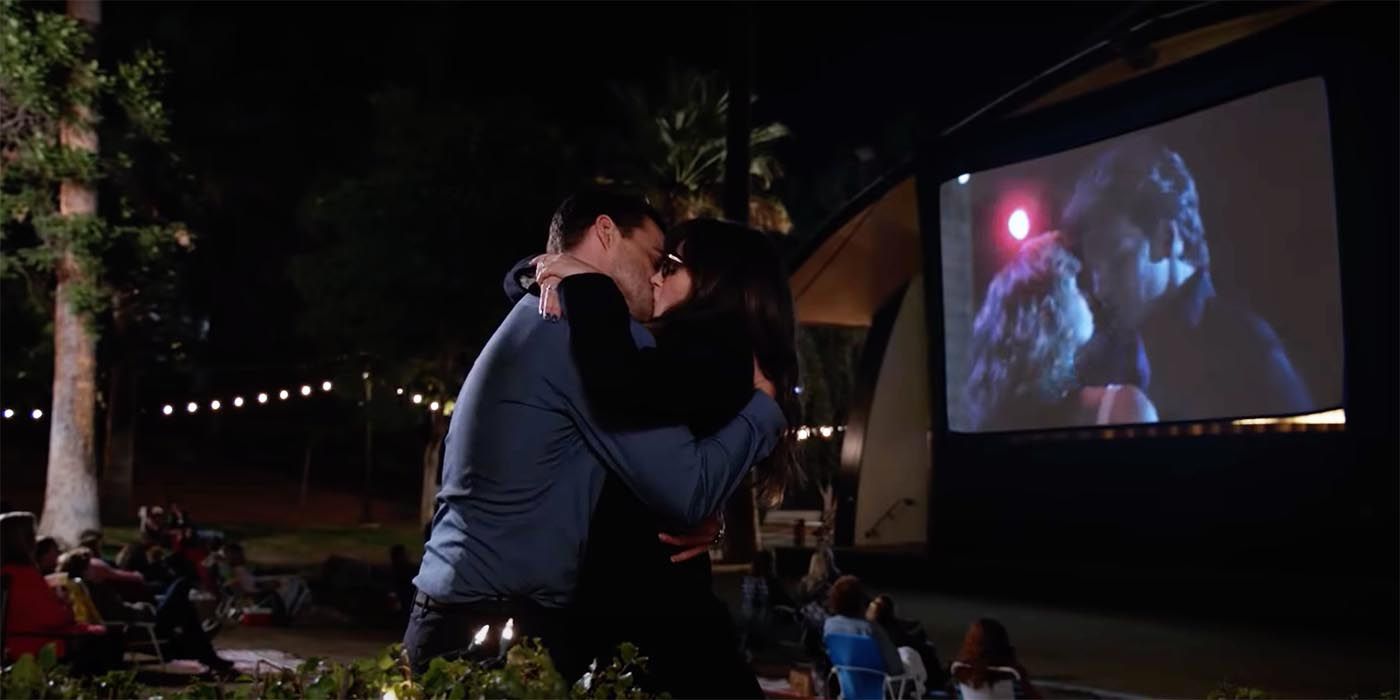 For the seventh season of New Girl, some fans might prefer to watch Nick and Jess walk down the aisle, but this is one of the best Nick and Jess episodes because Nick's disastrous attempts at proposing finally come to fruition.
Nick and Jess make the decision to adopt a dog, and the process leads to a chase through the neighborhood, and eventually to Nick's proposal. It makes their relationship come full circle as he does it in front of Dirty Dancing playing on the screen in the park while their friends watch.
NEXT: 10 Easter Eggs You Missed In New Girl