Despite major advances in digital camera technology in 2023, the retro aesthetic continues to be a popular trend. Whether you're using Instagram and Snapchat filters or other cool platforms that have made newer generations appreciate photographic qualities from a bygone era, giving a new photo a black-and-white makeover or returning sepia- shine.
Fortunately, there is no shortage of excellent retro and vintage photo apps currently available today that focus on specific filtering to give modern digital photos a romantic nostalgic artistic appeal. But the best apps allow users to preset a filter before taking photos instead of editing photos in post-production.
1998 Cam
As the name suggests, 1998 Cam is a popular and well-reviewed photo app designed for users to recreate stunning retro photos that look like analog film stock from 1998. With a 4.6-star Google Play and 4.8-star App Store rating, 1998 Cam has been praised to have more than 100 retro filters that include analog film, vintage black and white, dust, grain, light leak features and even classic timestamp signatures seen on throwback Polaroids.
RELATED: 10 Best Free Reddit Mobile Apps
Whether shooting outdoor landscapes or indoor portraits, the app allows users to edit their throwback filters in real-time as well as change filters on imported photos in post-production, giving them the freedom and flexibility to create the most stunning old-fashioned photos possible. Best of all, the free version of the app comes with far more filters than its competitors.
Argentum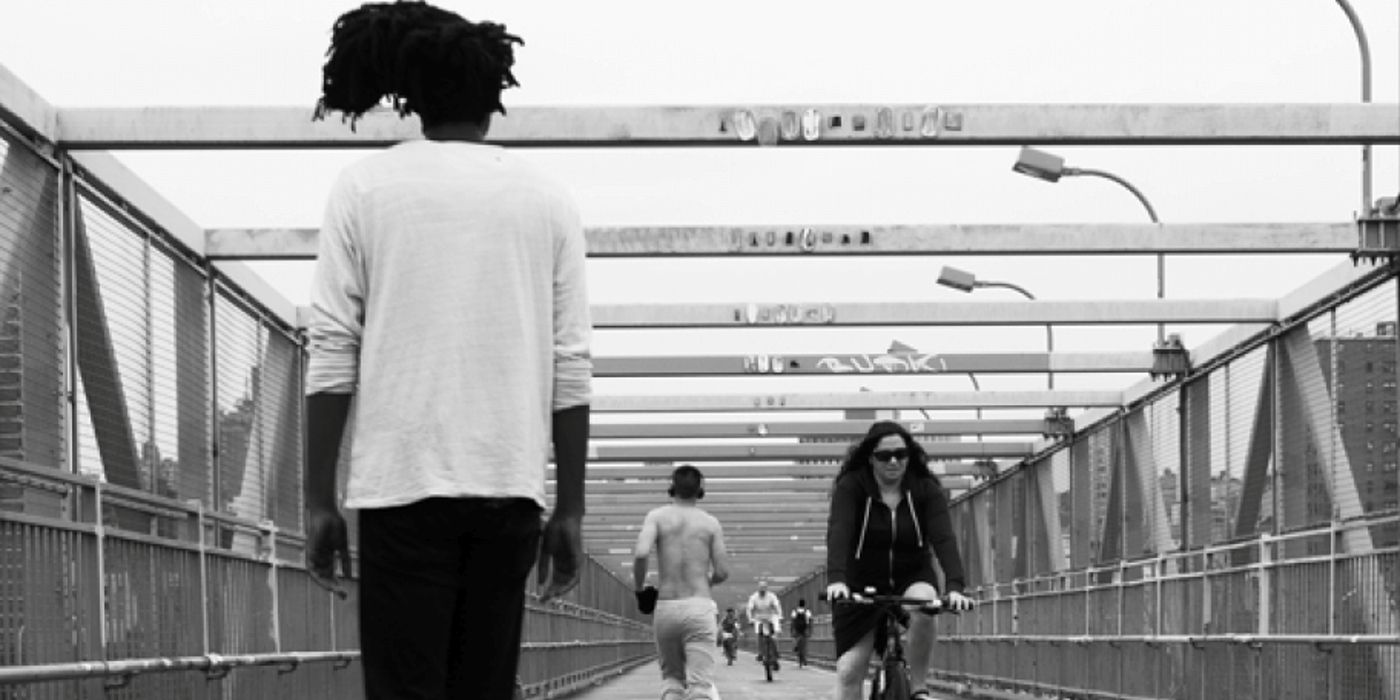 Only available for iOS, Argentum is a Red Dot Award-winning app that focuses specifically on black-and-white photography. The useful program for artists includes six filters inspired by the work of such esteemed throwback photographers as Ansel Adams, Henri Cartier-Bresson, Irving Penn, Garry Winogrand, Yousuf Karsh and Dorothea Lange, Argentum is the only app that able to process Live Photos in real time to create stunning vintage results.
For landscape photography, the app suggests using the Ansel Adams filter, which increases contrast, darkens blues, and brightens reds and greens. For portrait work, the Henri Cartier-Bresson filter will give a warmer, softer quality. Even the app's vintage UI takes inspiration from 70s and 80s cameras to strike a balance between function and fashion.
Dazz Cam – Vintage Film Retro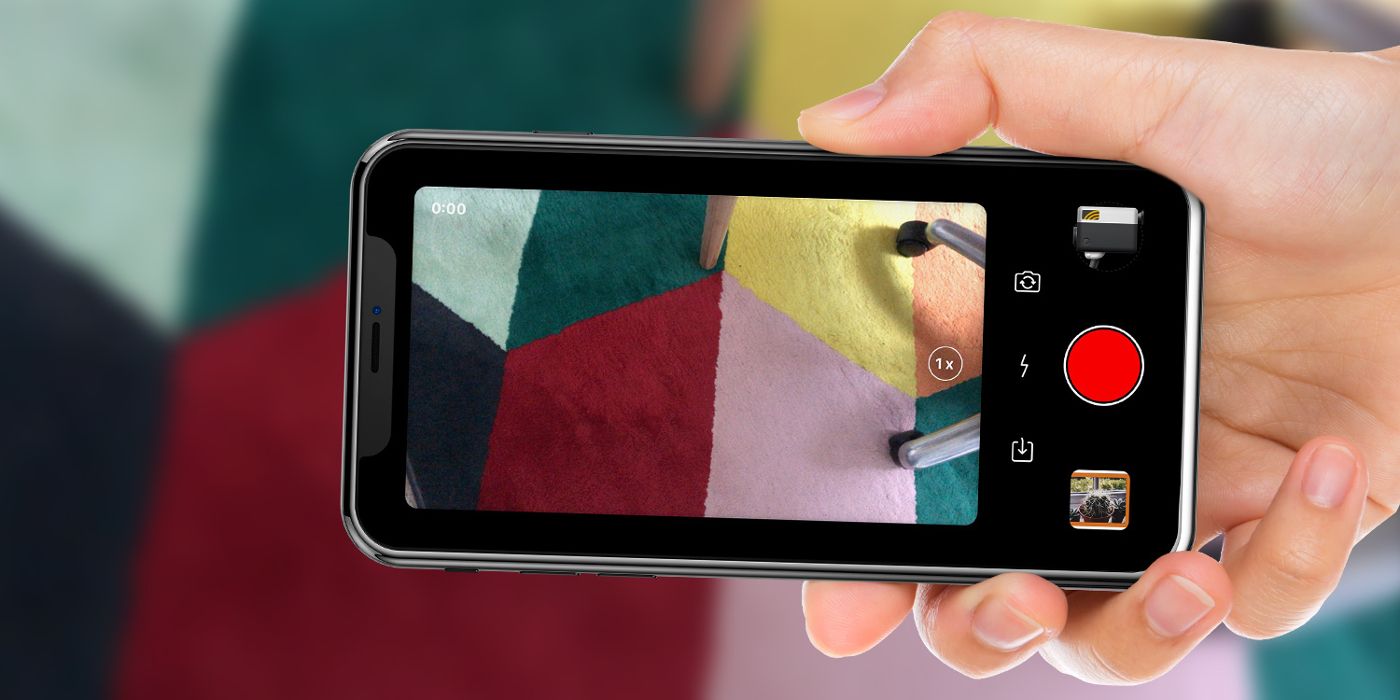 Inspired by retro film cameras from the 1980s, Dazz Cam has all the vintage filters needed to make everyone's photos and videos totally radical. Apart from offering such vintage options as retro camera filter, light leak, dust texture, glitch effects and gradient overlays, Dazz Cam completely eliminates the post-editing process to streamline a retro look with a single click, which is much more convenient than its rivals.
RELATED: 10 iPhone 14 Apps That Use the Dynamic Island
With a simple push of a button, users can instantly recreate the look, feel and texture of a retro film image, which can also be shared via social media. Users can take two shots to simulate a double exposure effect, choose to use an old-fashioned fisheye lens, and use flash colors and exposure adjustment to customize the look to their liking.
FIMO analogue camera
Basic Hipstamatic for Android FIMO analogue camera enables users to view retro images directly from their eyepiece using easy and accessible vintage filtering. With eight presets designed to capture the essence of old film cameras like the KDChrome 64 or Kodak EK 80, users can replicate the look of old photo albums by using different lenses, flashes, colors, scratches, flickers, dust effects and more.
While many photo editing and sharing apps require users to edit a photo with retro styles after it's taken, FIMO Analog Camera allows them to capture photos and footage live with the filter instead of applying it after the fact. In addition to the creative leeway for pre-filtering an image, FIMO has become even more conducive to filtering vintage photos than Instagram in recent years.
Hipstamatic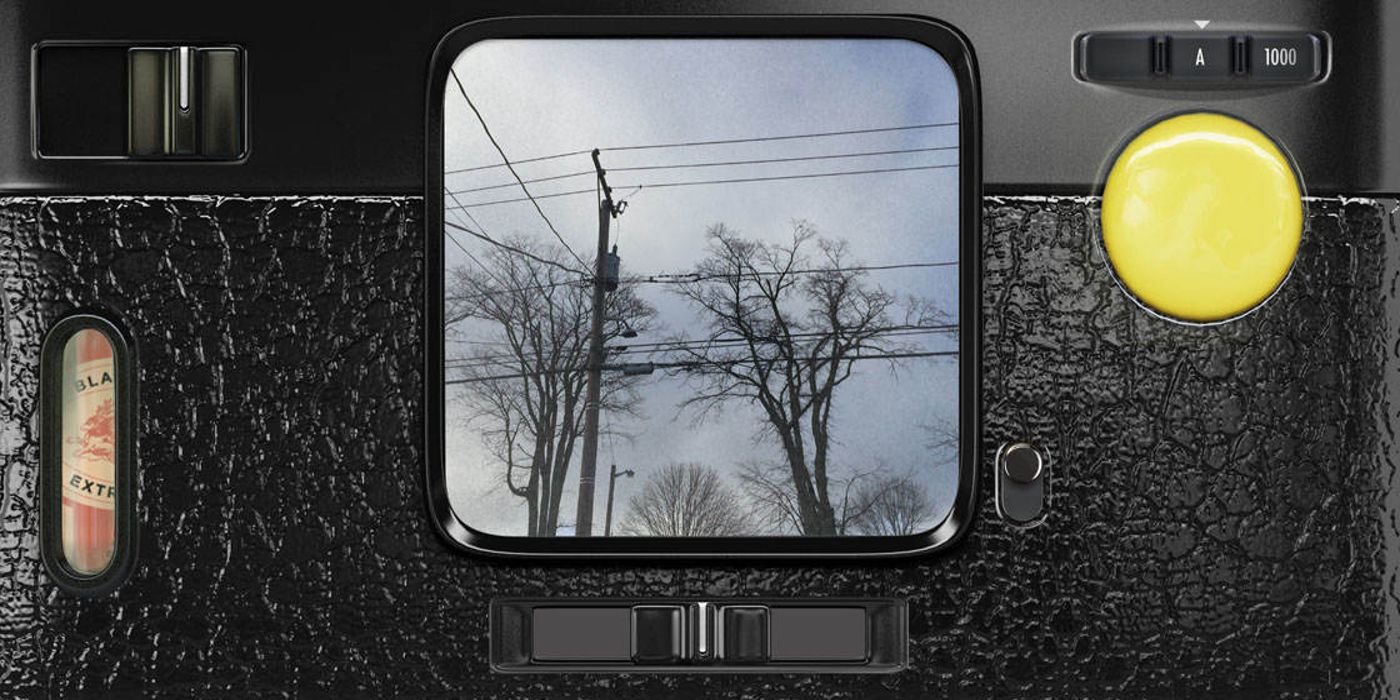 The leading vintage photo app for some time, Hipstamatic is the original point-and-click analog camera built for the iPhone. Now back and better than ever, the unmatched filter effects and old school camera UI simulate the feeling of taking vintage photos better than most. With stylistic aesthetics ranging from 70s-inspired film effects and 1990s anime lighting, Hipstamatic includes everything from Art-house, Classic Toy and Fisheye to Tintype, Pinhole, K-Pro X lenses and more.
RELATED: 10 Best Pregnancy Apps for Parents-to-Be
Hipstamatic also comes with a Camera Builder feature that allows users to tailor their specs to their liking, a shuffle feature that pairs randomized camera gear to create original results, and a polished post-production suite for those who want and need to stir up. pictures after the fact. With 12 state-of-the-art presets and signature lenses, flashes and films, Hipstamatic has maintained its excellent reputation.
Huji Cam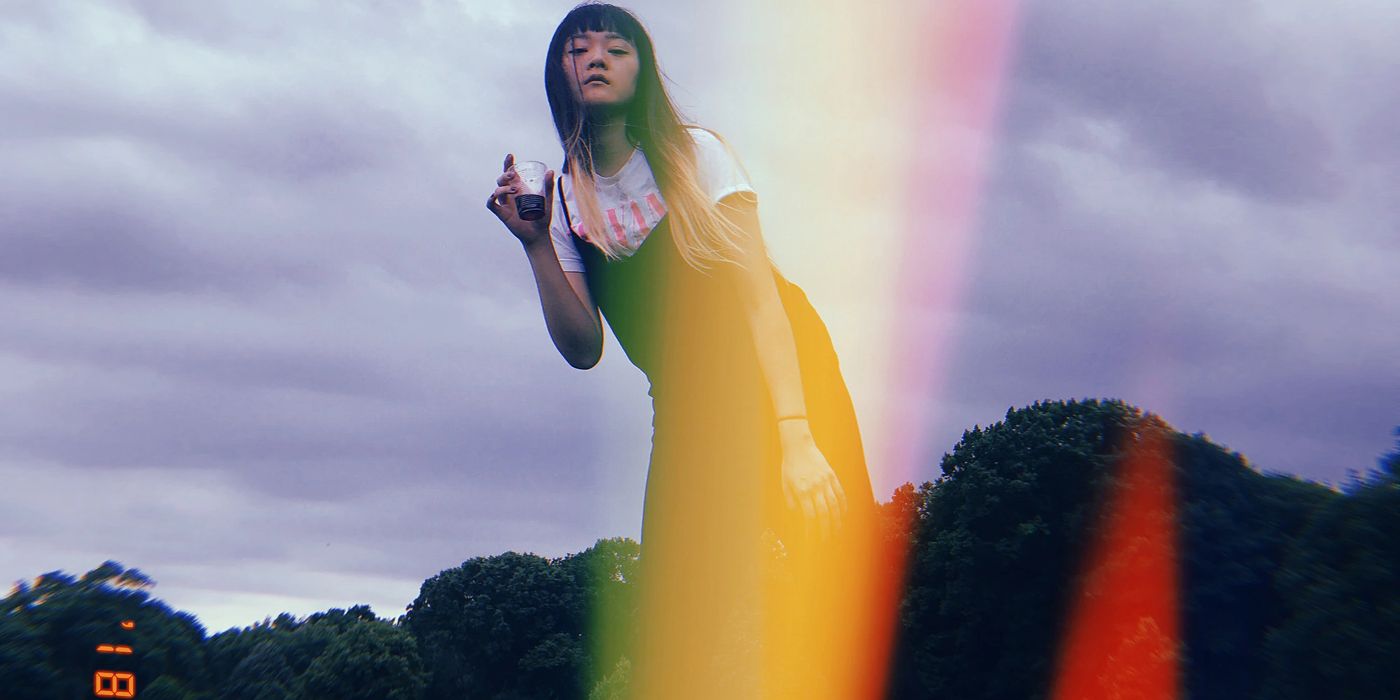 If Hipstamatic is the original, then Huji Cam is by far the most popular all-around vintage photo app used in 2023. While some apps include various retro periods, Huji aims to emulate the artistic quality of photos taken in the 1990s. With an interface reminiscent of a disposable camera that many grew up with, including on-screen buttons for flash, shutter, etc., stepping back in time has never felt so natural.
Using Landscape and Viewfinder Touch Mode, users can look through the camera and make their views larger or smaller. Once the photos are taken, the app instantly changes the colors, blur and light leaks and adds a digital time stamp to make the photos feel like they were taken in 1998.
InstaMini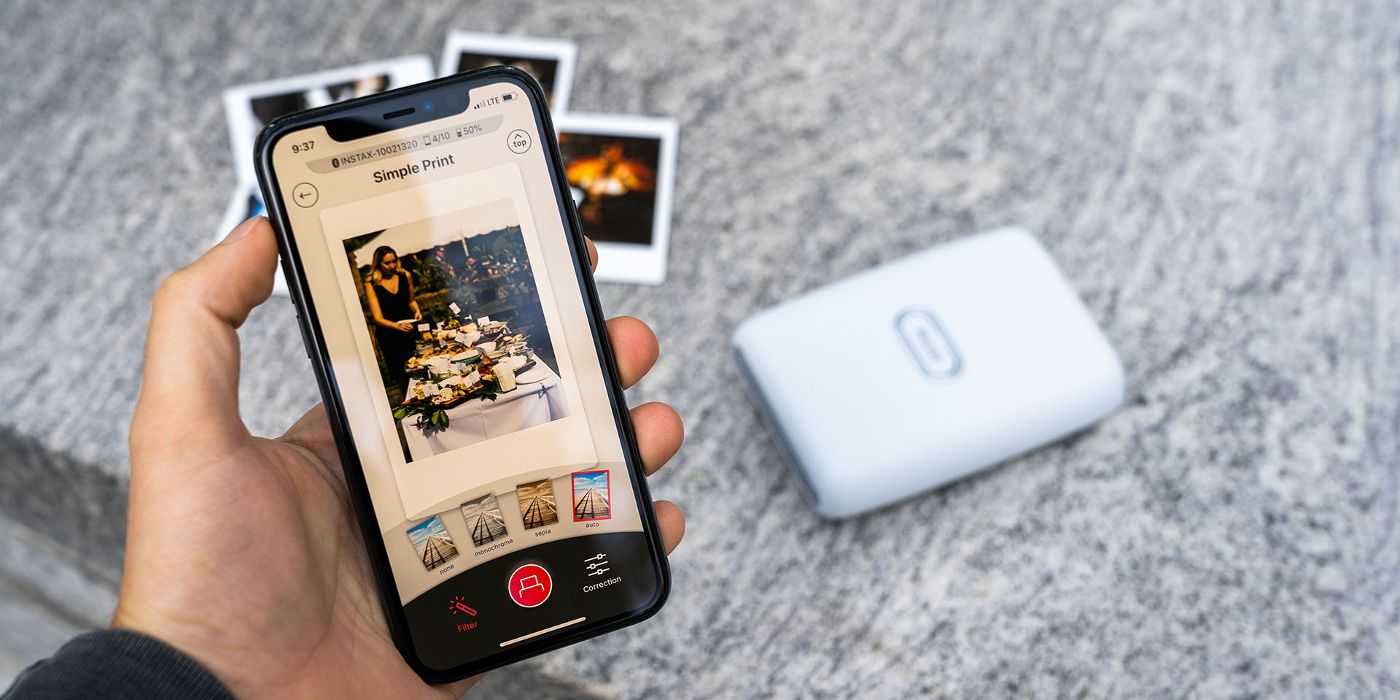 Essentially recreates the function of Fujifilm's small Polaroid camera InstaMini app works with the camera built into a user's phone. Vintage UI will put users in the mood of taking vintage photos and allow them to change retro camera models and film stocks and even change the color of the frame.
Aside from InstaMini's vintage filtering capabilities, the app goes the extra mile to simulate the old Polaroid experience by allocating 10 frames per day, forcing users to wait patiently to develop the "film" just like photographers used to do in the past. With over 10 million Google Play downloads alone, just like the best free photo editing mobile apps, InstaMini is a great option for those who long for the good old days of Polaroid.
Lomograph Retro Photo Editor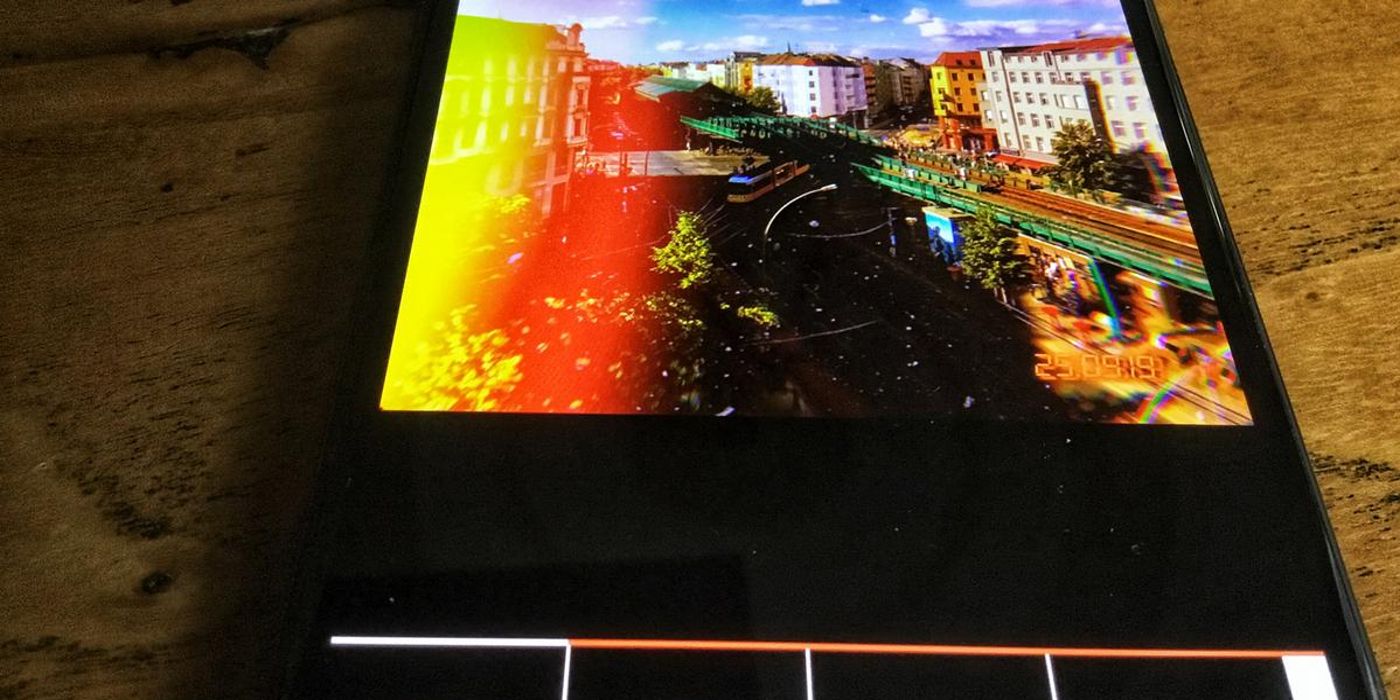 Lomography is an iOS-only app that currently has a 4.7-star App Store rating. Users love the way the app transforms digital photos into wistfully nostalgic experimental images through a host of filters that include desaturating colors, blurring, vignetting, dusting, and leaking light into areas of the image to reduce resolution and produce a faded throwback look.
Whether it's distorting colors, adding random or custom dates that are time-stamped, or adding other cool retro effects and vintage textures, Lomograph will keep users busy thanks to its 6 Premium Collections that include 8 filters and 210 variations each. Along with the best free photo collage apps, Lomograph remains underrated.
NOMO camera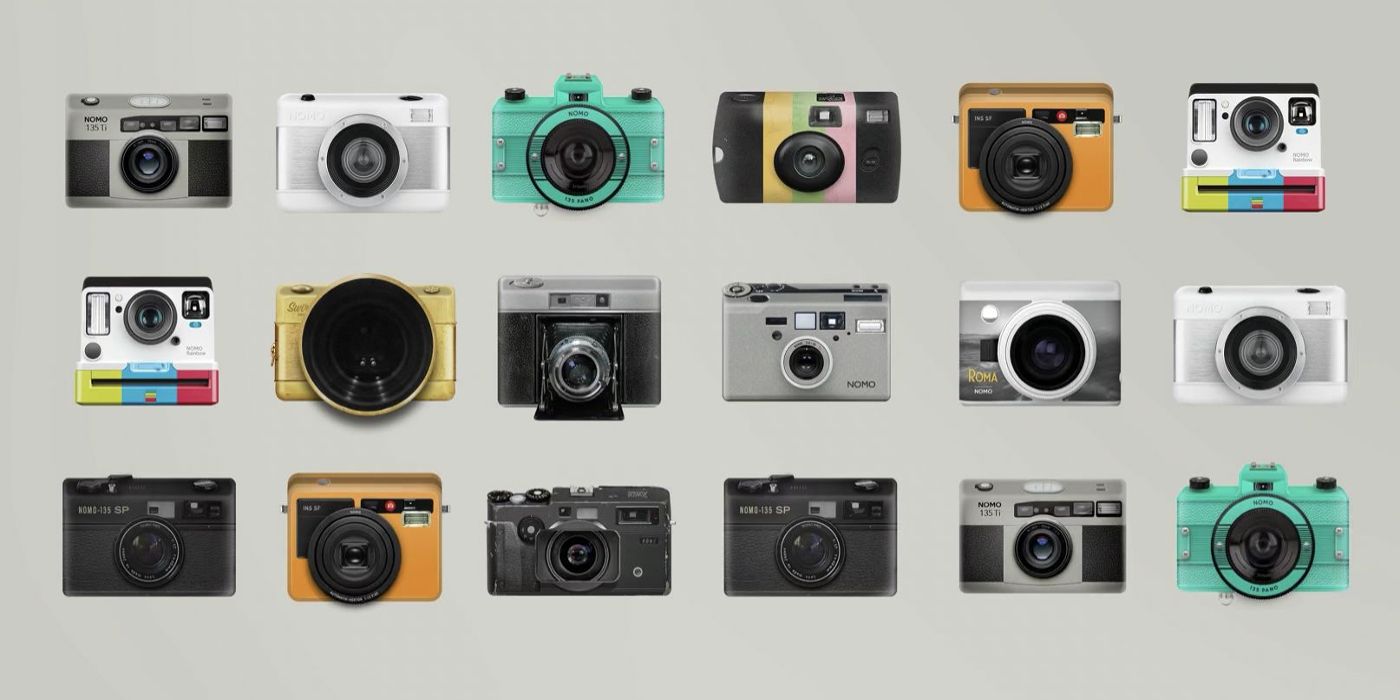 NOMO camera is another excellent point-and-click photo app that produces stunning vintage images meant to reflect a wide range of 35mm cameras. The versatile app combines the 90s-inspired user interface of Huji Cam with the endless effect options of Hipstamatic, allowing users to switch cameras on a whim. As such, users can recreate the aesthetics of Fujifilm's disposable cameras using the FR2 preset or simulate the retro appearance of 2-bit Game Boy characters using the "Cam Boy" preset.
By selecting the "2007" preset, users can even return to the early iPhone days and turn their photos into low-res replications of Apple's camera phone images. Perhaps most excitingly, the app rolls film as users take up to 8 photos at a time to replicate an old-school photographer's process of completing a film strip.
VSCO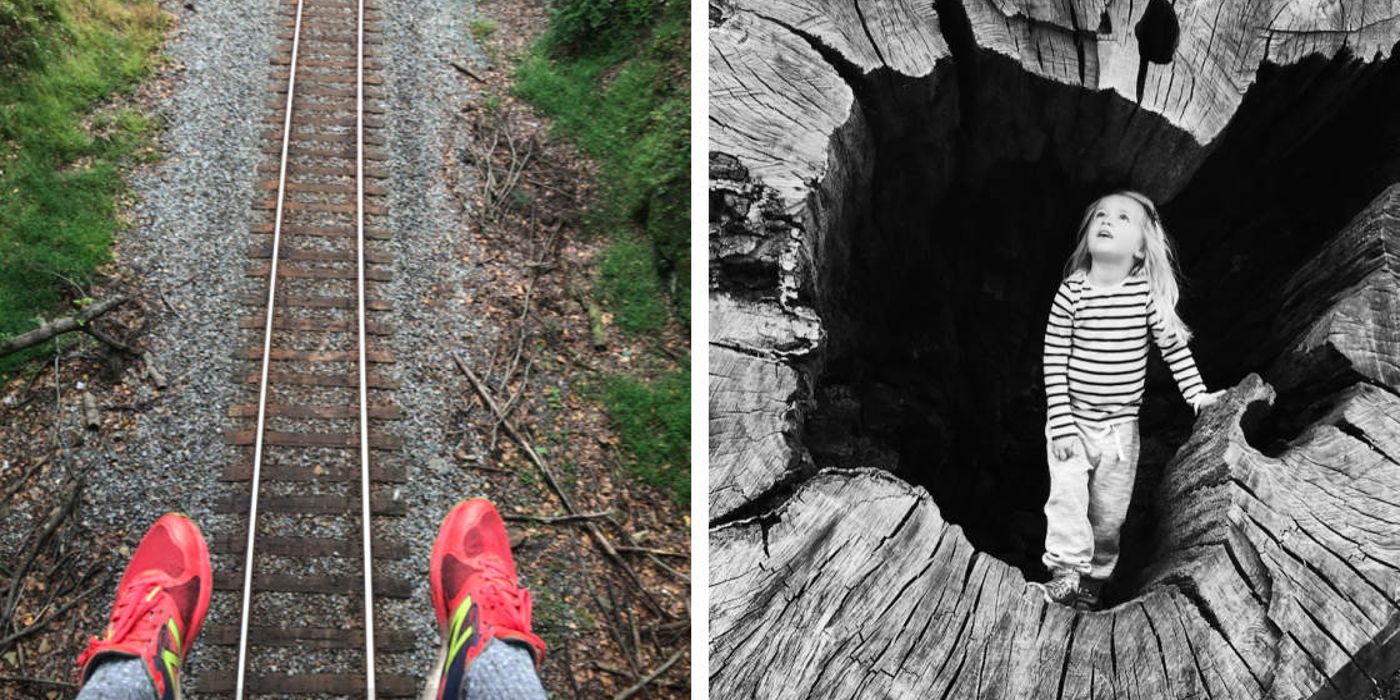 While not strictly a retro camera app, they are vintage photography/editing options VSCO offers are more expansive than many of its competitors. The app's premium Film X library includes vintage film stocks created by Agfa, Fuji, Ilford, Kodak and more, all featuring unique retro-filtering to mimic the look of each brand. Whether you choose to use "Subtle Fade" or "Instant Warm," VSCO has more than 200 presets to help photographers channel the past with detailed detail.
In addition to the "Subtle Fade" filter intended to reflect the look of vintage Kodak film from the 1970s, or the KCP2 preset designed to replicate the nuanced texture of Kodak's 1970s Color Plus 200 film stock, VSCO simply has far more intricate retro -filtering tools than many of its competitors, although there are options for contemporary photography.
MORE: 10 Best Apps to Listen to Music Offline